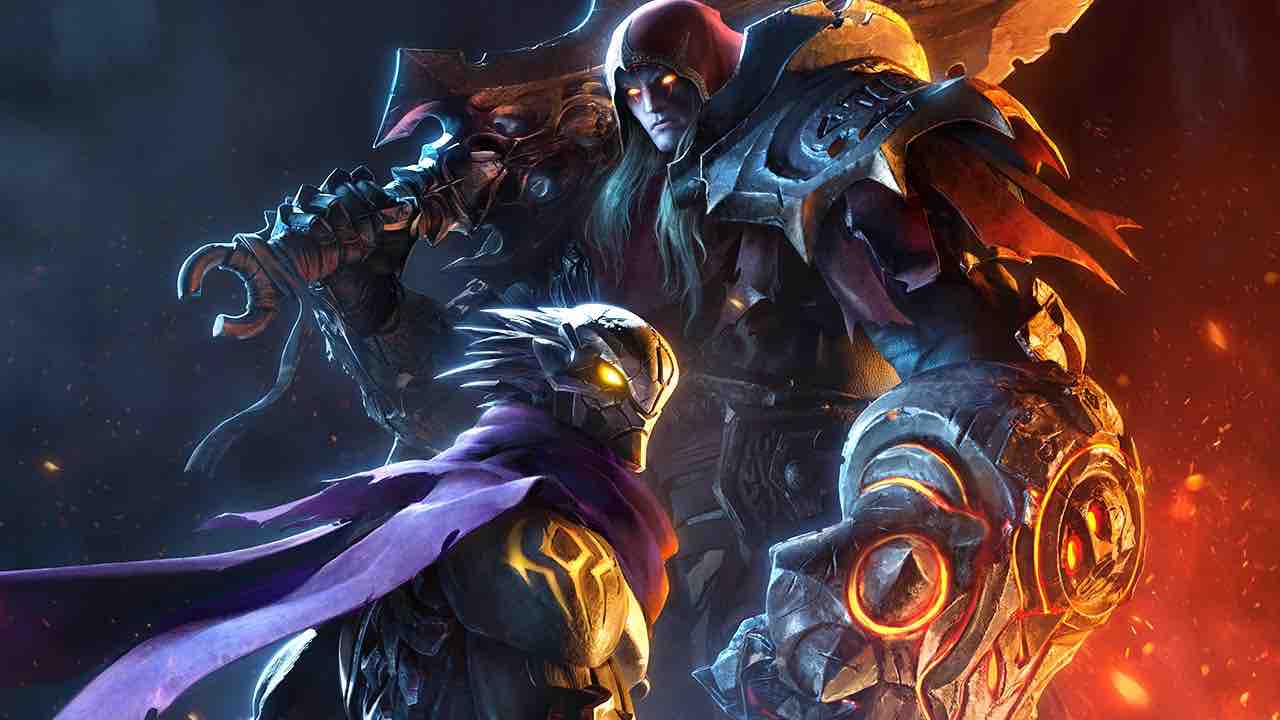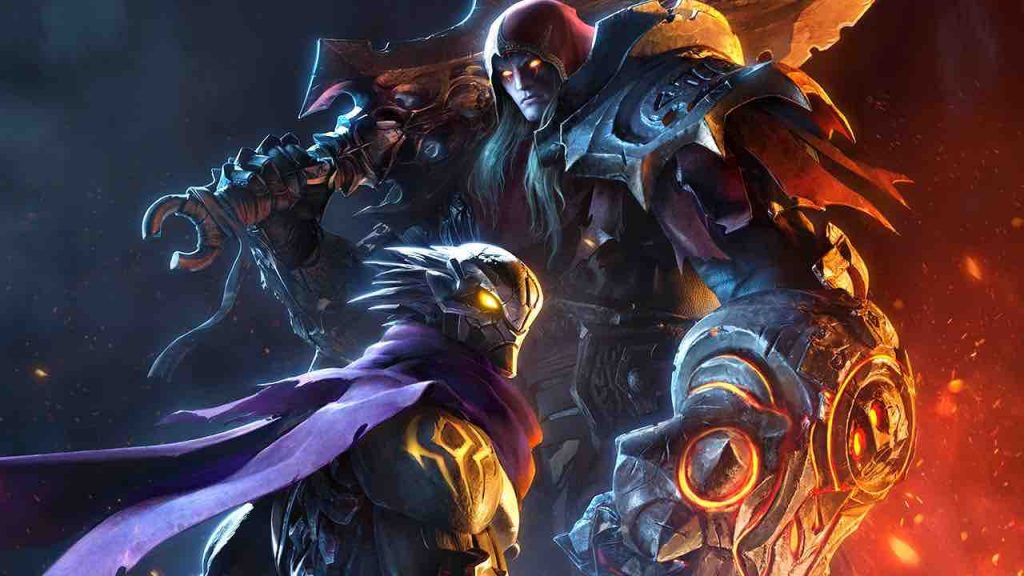 It's fair to say that when Darksiders Genesis was first announced, I never quite thought that we would get a top-down, Diablo-alike instead of another roaming, platform action RPG as the other games in the series had been. Still, here we are and I was fortunate enough to spend some time with the game at the recent 2019 Eurogamer Expo.
Hands On: Darksiders Genesis
Darksiders Genesis Is Visually Rich, But Seemingly Does Little New
In the Darksiders Genesis demo that I played, essentially two different variations were available – a jaunt through a regular level, or, a boss encounter; both of which supported solo and local split-screen co-op play. In solo mode, which is how I played the demo, players can switch between Darksiders regular War and newcomer Strife (well, he showed up in Darksiders 3 anyway).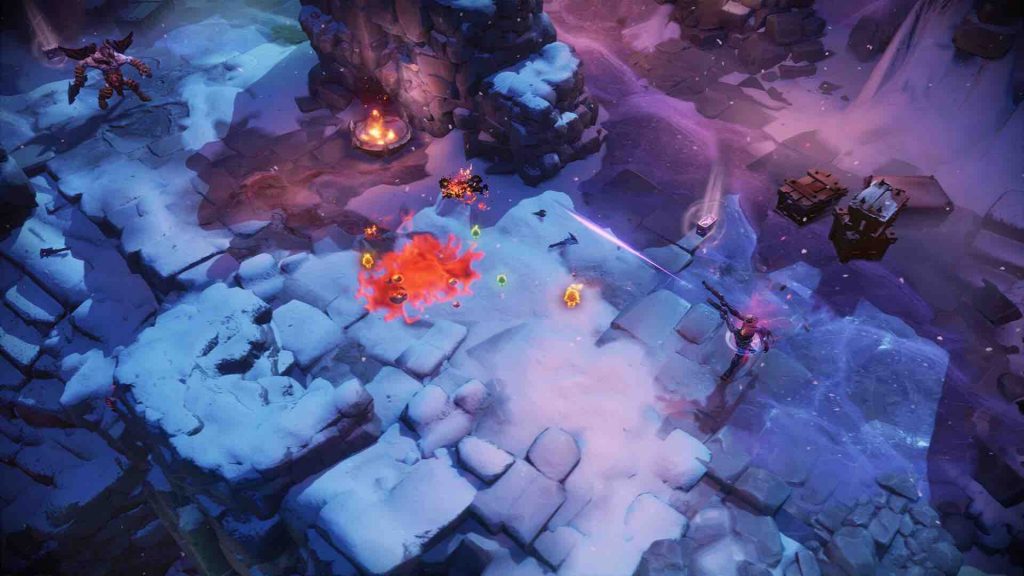 Perhaps the biggest compliment I can pay Darksiders Genesis is that it seems inoffensively competent as a dungeon crawler. It simply would appear to be a run of the mill, top-down hack and slash affair, where as either War or Strife, each of which boasts their own special attacks, strengths and weaknesses (War is more of a melee dude, whereas Strife is better at range with his twin firearms respectively).
In similar way to how killing foes works in other dungeon crawlers, Darksiders: Genesis utilises a rage/power system of sorts that allows players to access more powerful moves as they vanquish higher numbers of enemies in turn. Souls meanwhile, act as the currency of the game, allowing players to level up as soon as they collect enough of the things to surpass a certain threshold to be able to do so.
Chiefly, smashing up the various hellish foes feels pretty good and the ability to switch on the fly between the two Horsemen (the game automatically switches you to the remaining Horseman should one of them die), provides a neat additional degree of flexibility that you don't usually get in games from this genre. Elsewhere the boss fight proves to be an entertaining, if overlong, conflict that has you tangling with a towering demon across multiple phases whereupon said boss gets stronger and unleashes new attacks as you chip away at its health bar.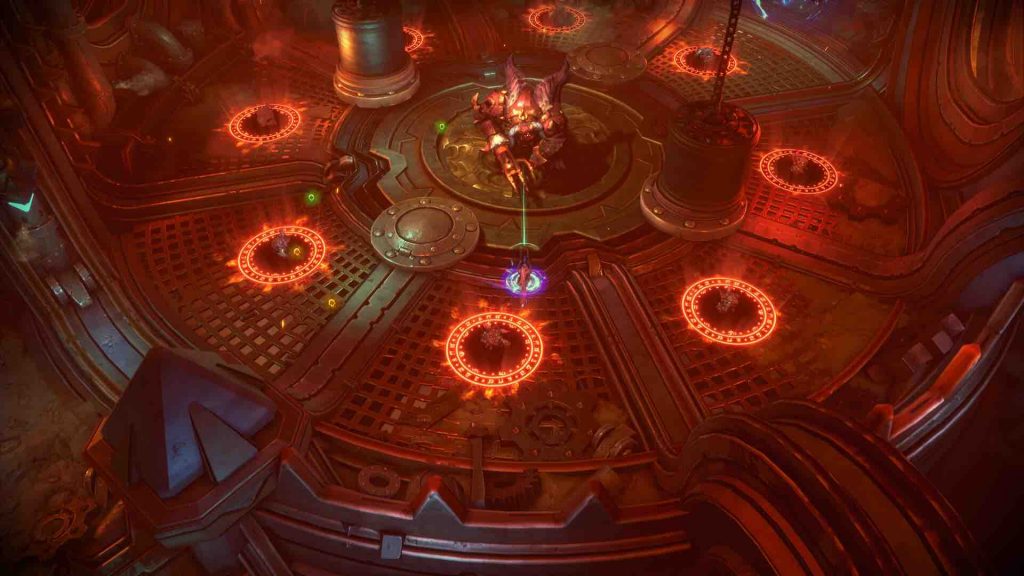 Visually the game is attractive, though perhaps not overly so. Falling back on a breadth of colorful effects and vibrant environments, Darksiders Genesis isn't doing anything particularly grand on the technical side of things, but its artstyle is certainly easy on the eye, all the same.
So Darksiders Genesis then would seem to be a pretty, if unremarkable dungeon crawler that largely trades on the known quantity of the characters and setting established in the mainline series to hook folks in. Hopefully, when the final product releases earlier next year, we'll have a surer idea of what, if anything, it brings to the genre table that can be considered truly new or refreshing to the extent that it meaningfully separates Darksiders Genesis from its peers in the genre (especially those others for whom tearing through legions of demons is also their raison d'etre).
Developed by Airship Syndicate and published by THQ Nordic, Darksiders Genesis releases for PS4 and Xbox One on February 14, 2020.
Hands-on preview carried out during the 2019 Eurogamer Expo.