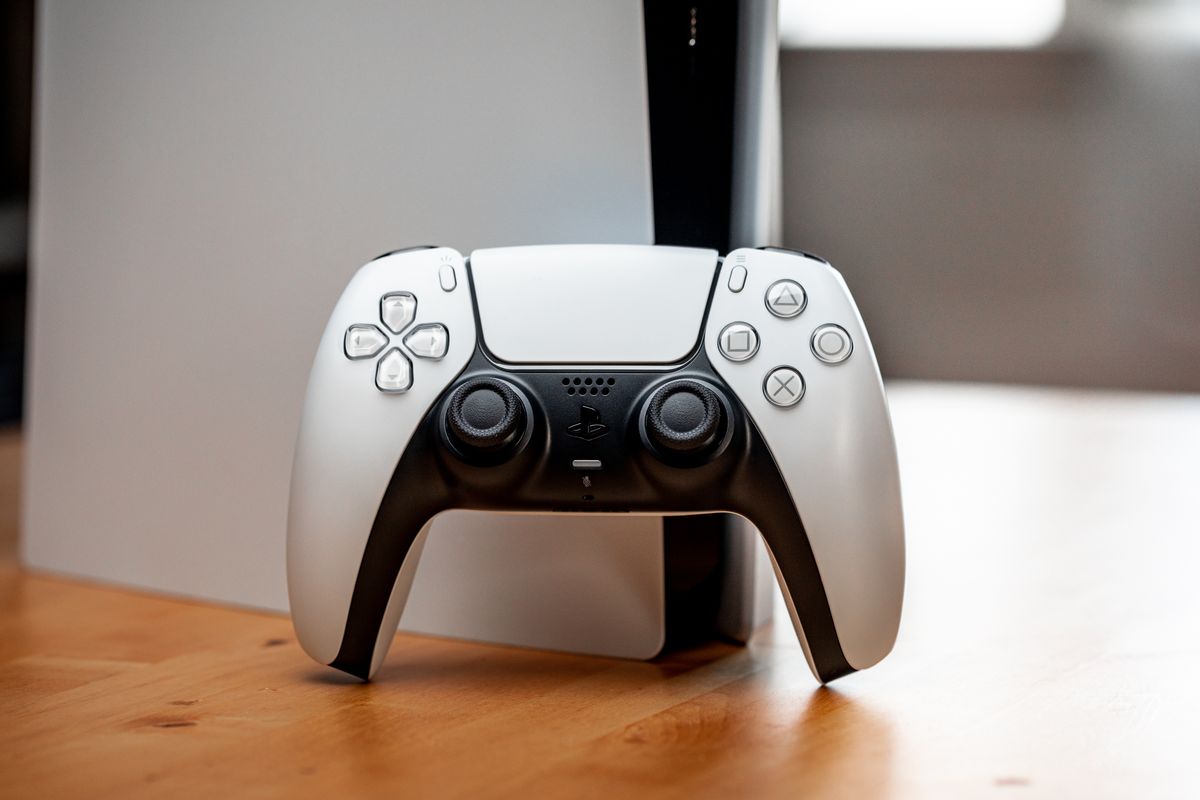 PS-TimeTracker has started cobbling together a list of the most played PS5 games now that Sony's new console has been out for a couple of months, so see below for a list of the top 100 most played PS5 games of January 2021!
If you missed our PS4 roundup, see here.
Related Content – Sony PS5 Complete Guide – A Total Resource On PlayStation 5
---
The following data features the game name, platform, hours played, players, sessions, average session time.
1 Assassin's Creed® Valhalla PS5 13617 605 7597 1:48
2 Call of Duty®: Black Ops Cold War PS5 13579 868 10112 1:21
3 Call of Duty®: Modern Warfare® PS5 11019 630 6966 1:35
4 FIFA 21 PS5 9533 398 6569 1:28
5 Cyberpunk 2077 PS5 7862 518 4520 1:45
6 Destiny 2 PS5 7146 283 3426 2:06
7 Demon's Souls PS5 5731 398 3768 1:32
8 Immortals Fenyx Rising ™ PS5 4789 263 2579 1:52
9 Rocket League® PS5 4705 440 4832 0:59
10 Grand Theft Auto V PS5 4569 399 2845 1:37
11 Ghost of Tsushima PS5 4385 396 2906 1:31
12 Fortnite PS5 4316 409 4478 0:58
13 Apex Legends PS5 4263 247 3034 1:25
14 Marvel's Spider-Man: Miles Morales PS5 4168 532 3191 1:19
15 Maneater PS5 3788 942 3103 1:14
16 Genshin Impact PS5 3631 179 2846 1:17
17 NBA 2K21 PS5 3420 135 2400 1:26
18 Tom Clancy's Rainbow Six® Siege PS5 3269 244 2459 1:20
19 Minecraft PS5 2976 261 1934 1:33
20 HITMAN 3 PS5 2696 195 1956 1:23
21 Persona 5 Royal PS5 2121 108 1191 1:47
22 DAYS GONE PS5 2017 228 1238 1:38
23 Dead by Daylight PS5 1988 147 1496 1:20
24 Red Dead Redemption 2 PS5 1919 231 1421 1:22
25 Overwatch: Origins Edition PS5 1919 153 1587 1:13
26 ARK: Survival Evolved PS5 1889 79 823 2:18
27 ASTRO's PLAYROOM PS5 1798 844 2516 0:43
28 Borderlands® 3 PS5 1752 145 1030 1:43
29 God of War PS5 1726 219 1138 1:32
30 Monster Hunter World: Iceborne PS5 1662 156 824 2:01
31 Marvel's Spider-Man Remastered PS5 1657 230 1393 1:12
32 Sackboy™: A Big Adventure PS5 1655 216 1392 1:12
33 No Man's Sky PS5 1634 133 924 1:47
34 FINAL FANTASY XIV PS5 1625 33 480 3:23
35 The Last of Us™ Part II PS5 1561 149 947 1:39
36 STAR WARS™ Battlefront™ II PS5 1559 173 1202 1:18
37 Bugsnax PS5 1435 278 1090 1:19
38 Tom Clancy's The Division® 2 PS5 1431 99 711 2:01
39 Watch Dogs®: Legion PS5 1300 122 747 1:45
40 Fall Guys: Ultimate Knockout PS5 1224 295 1681 0:44
41 Madden NFL 21 PS5 1211 97 1179 1:02
42 STAR WARS Jedi: Fallen Order™ PS5 1189 207 924 1:18
43 Shadow of the Tomb Raider PS5 1154 235 908 1:17
44 Bloodborne™ PS5 1096 149 852 1:18
45 Yakuza: Like A Dragon PS5 1001 43 422 2:23
46 HITMAN™ 2 PS5 978 149 931 1:04
47 FINAL FANTASY VII REMAKE PS5 908 83 633 1:27
48 DARK SOULS™ III PS5 784 87 597 1:19
49 DEATH STRANDING™ PS5 764 61 370 2:04
50 Tom Clancy's Ghost Recon® Breakpoint PS5 737 92 419 1:46
51 Persona 5 PS5 723 86 416 1:45
52 Temtem PS5 717 24 195 3:41
53 Mortal Kombat 11 PS5 693 138 718 0:58
54 Vigor PS5 691 69 489 1:25
55 SMITE PS5 688 28 485 1:26
56 Sekiro™: Shadows Die Twice PS5 686 67 428 1:37
57 The Last of Us™ Remastered PS5 685 92 567 1:13
58 Fallout 76 PS5 668 36 296 2:16
59 NHL® 21 PS5 666 34 458 1:28
60 The Crew® 2 PS5 656 80 481 1:22
61 The Elder Scrolls Online: Tamriel Unlimited PS5 614 47 291 2:07
62 RESIDENT EVIL 7 biohazard PS5 595 162 528 1:08
63 Horizon Zero Dawn™ PS5 585 97 429 1:22
64 Warframe PS5 573 60 366 1:34
65 MAIDEN PS5 570 874 1237 0:28
66 DARK SOULS™: REMASTERED PS5 569 55 413 1:23
67 Assassin's Creed® Odyssey PS5 522 52 261 2:00
68 For Honor PS5 520 63 429 1:13
69 Call of Duty®: Black Ops III PS5 503 164 553 0:55
70 Hollow Knight PS5 500 78 307 1:38
71 Ratchet & Clank™ PS5 500 111 391 1:17
72 FINAL FANTASY XV PS5 499 93 322 1:34
73 Nioh 2 PS5 492 32 214 2:18
74 Dreams™ PS5 491 48 234 2:06
75 Skyrim PS5 482 67 303 1:36
76 Godfall PS5 461 58 264 1:45
77 The Forest PS5 460 67 213 2:10
78 Marvel's Avengers PS5 454 60 372 1:14
79 Battlefield™ 1 PS5 441 93 384 1:09
80 Crash Bandicoot N. Sane Trilogy PS5 440 174 528 0:51
81 Fallout 4 PS5 438 60 272 1:37
82 YAKUZA 0 PS5 436 44 258 1:42
83 Detroit: Become Human™ PS5 430 66 252 1:43
84 NieR:Automata PS5 415 57 276 1:31
85 Risk Of Rain 2 PS5 407 29 242 1:41
86 World of Tanks PS5 402 26 229 1:46
87 Black Desert PS5 395 18 141 2:49
88 Rogue Company PS5 391 82 347 1:08
89 DayZ PS5 386 31 231 1:41
90 Uncharted™: The Nathan Drake Collection PS5 379 49 256 1:29
91 Assassin's Creed® Origins PS5 376 33 218 1:44
92 Need for Speed™ Heat PS5 371 53 223 1:40
93 RESIDENT EVIL 2 PS5 370 51 250 1:29
94 13 Sentinels: Aegis Rim PS5 356 29 287 1:15
95 Conan Exiles PS5 341 15 207 1:39
96 Control PS5 340 41 223 1:32
97 Battlefield™ V PS5 336 69 295 1:09
98 DOOM Eternal PS5 326 62 243 1:21
99 HUNT: SHOWDOWN PS5 325 24 154 2:07
100 Middle-earth™: Shadow of War™ PS5 320 35 173 1:52