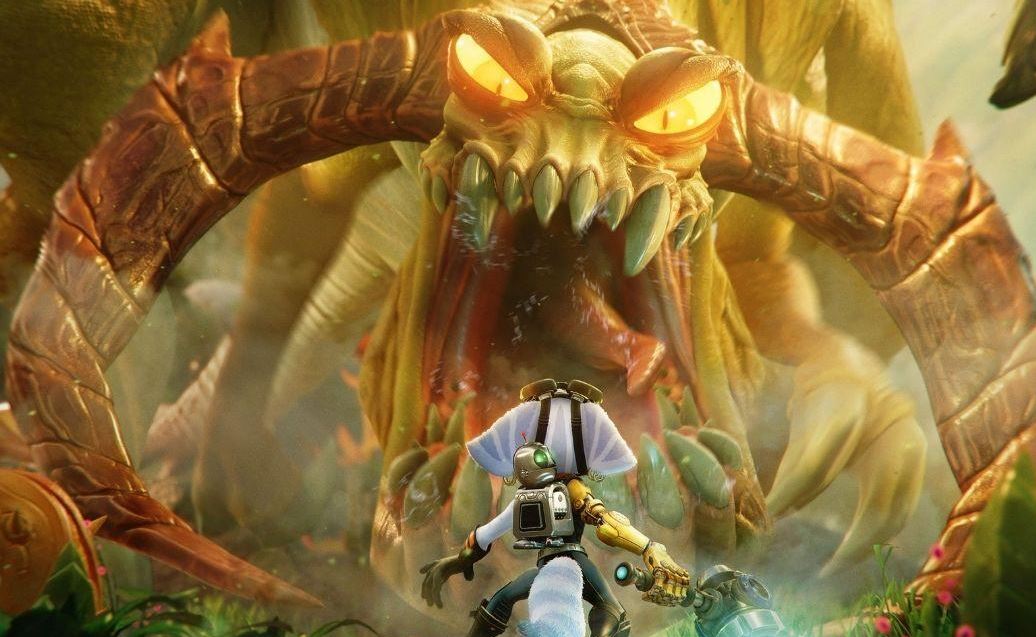 The Ratchet & Clank: Rift Apart gameplay demo from today's State of Play has now aired and the game looks stunning. The full demo is over 15 minutes long and we have compiled all the key information from the video.
In the game, Ratchet has been separated from Clank and finds himself in Nefarious City, an urban sprawl in a brand new dimension. Dr. Nefarious is much more formidable here. The worlds are far more realised and detailed than they were in previous games and characters from Ratchet's original world aren't necessarily the same here. With Clank being taken by Rivet, Ratchet goes off to track him down in this unfamiliar world.
Ratchet can now wall-run and jump, dodging across landscapes and platforming like never before. You can now chain these movement abilities together like never before. As expected, the game will support the DualSense controller offering both Haptic Feedback and Adaptive Triggers. Dimensional Tears can also pull you across the battlefield to escape enemies. We see Ratchet escape an arena by heading through a portal and an entirely new location is loaded.
Rivet then takes centre stage and we see a new planet, which is one of a number of alternate dimension planets from previous games. We see the new weapon arsenal and the upgrades and abilities you can buy and equip. We see pocket dimensions which you can travel to find secrets and new entire levels.
The demo then ends with a stunning chase sequence which has us travel through several portals visiting entirely different planets all in the blink of an eye, thanks to the PS5's SSD. Insomniac hints at open areas to explore, challenges to take on, aerial combat sections, god bolts to collect, armor sets to obtain, and a photo mode.
You can see the full gameplay demo for Ratchet & Clank: Rift Apart from today's State of Play below:
If you didn't catch the last Ratchet & Clank: Rift Apart gameplay trailer, you can see it here and also see a game developer react to how it looks. You can also catch up on all the info we have for the game here.
Ratchet & Clank: Rift Apart releases for PS5 on June 11, 2021.