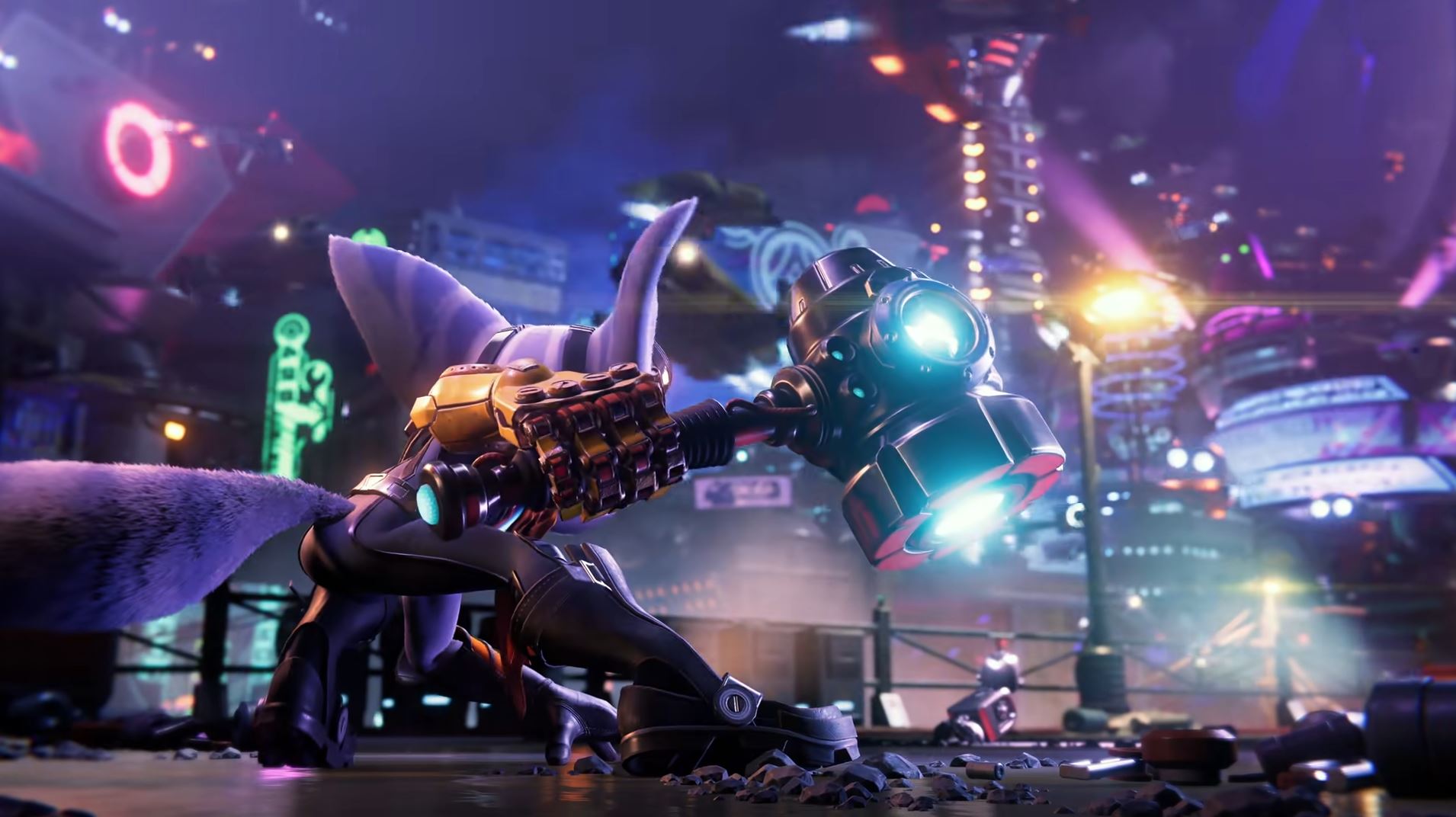 Like Ratchet & Clank: Rift Apart's gameplay trailer blew us all away yesterday, a former EA game developer (The Cherno) has reacted to Insomniac's latest showcase of the game and gave us a developer perspective on just how impressive the game looks.
The most striking reaction Cherno offers comes when we transport to the city, where they say "If only Cyberpunk looked like this" highlighting how bustling atmosphere and beautiful lighting, compared to Cyberpunk's underwhelming graphics. A tad bit earlier, Cherno also touches on just how detailed and sharp the game looks.
As the trailer progresses, Cherno remarks that the environments are incredibly detailed, which is also what stood out most to us yesterday when the trailer released. Before the trailer ends, they conclude by touching on how beautiful everything looks and the amount of detail in every inch of the environment.
Overall, it reiterates a lot of what has us excited about the game, but it is nice to get a developer perspective on how the game looks. The Cherno is now working on his own game engine called Hazel. You can see Cherno's full reaction below:
Related Content – Sony PS5 Complete Guide – A Total Resource On PlayStation 5
If you haven't seen it yet, you can watch the new gameplay trailer for Ratchet & Clank: Rift Apart here and also prepare yourself for a new State of Play later this week focused on the game. Rivet, the playable female Lombax in the game has also been confirmed to be voiced by Jennifer Hale, with Thor Ragnarok's composer onboard the game to compose the score.
Ratchet & Clank: Rift Apart releases for PS5 on June 11, 2021.