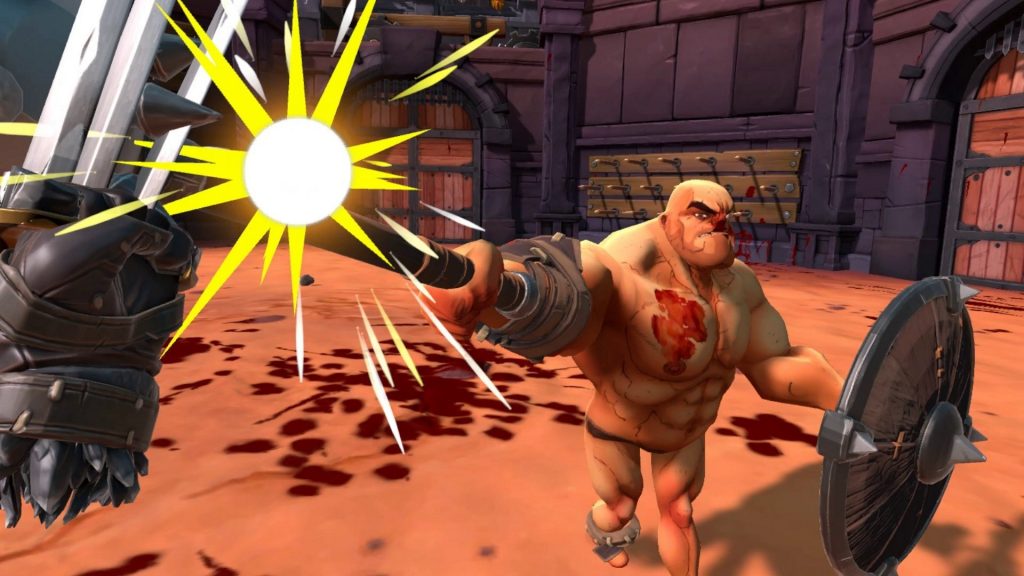 Roundly hilarious and utterly brutal first-person arena brawler Gorn is coming to PSVR – and we couldn't be happier. Get the full lowdown on Gorn's PSVR debut and check out the official Gorn trailer below:
Gorn is a ludicrously violent VR gladiator simulator featuring a unique, fully physics-driven combat engine. It gives players the freedom to execute their most violent gladiatorial fantasies. Gorn is designed around intuitive gameplay, making it one of the best games for first time VR players. If you think you can smash it or bash it or throw it, you probably can.

The game is intended to be as 'pick up and play' as possible. It's this intuitive design – along with hilarious, over-the-top, action packed gameplay – that has made Gorn a VR staple.

There are many different ways to play Gorn, and discovering new tricks and techniques can be some of the most fun in the game. Players progress through levels of the prison cell, fighting the Emperor's champions along the way. The game culminates in an epic final battle, that puts your wits and reflexes to the test.

Gorn also features a custom arena, where you can tweak the parameters of the fight. Adjust the power of gravity, your size, the size of your enemies, or the amount of armour they wear. You can even battle skeletons by adjusting the 'spooky' setting. To ensure that gore-averse players can also enjoy the game, Gorn includes a Piñata mode that turns gladiators into colourful, candy-stuffed enemies.
Sony's September 2019 State of Play comes at something of a transitional time for the platform holder as it looks to make the leap into the next-generation of consoles with the forthcoming PS5.
Nonetheless, a State of Play was certainly needed all the same – not least to remind the 100+ million PS4 owners out there that Sony still has their back when it comes to supporting the platform with great first party exclusives and a range of excellent forthcoming third-party support as well.
You can catch all of our State of Play September 2019 coverage right here.