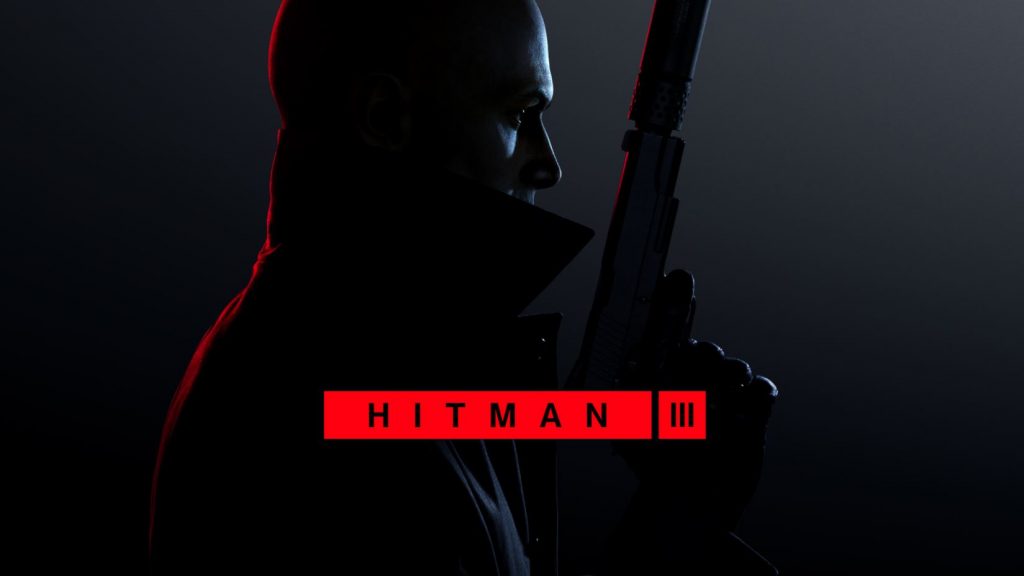 IO Interactive has announced the Hitman 3 PS4 and PS5 release date as January 20, 2021. On top of that, the game will offer a free PS4 to PS5 upgrade for those who purchase digitally. No free upgrade will be available for retail purchases.
The news was shared on IO Interactive's blog today announcing that pre-orders for the game have gone live. On top of that, the game will offer a pre-order bonus called the Trinity Pack which includes 3 distinct sets that have appeared in each game from the Hitman trilogy.
The game will also have a Deluxe Edition available to purchase which includes the Trinity Pack, digital soundtracks, some director's commentary, a World of Hitman digital book, deluxe Escalation Contracts, and deluxes suits and items. All of this can be seen below in image from IO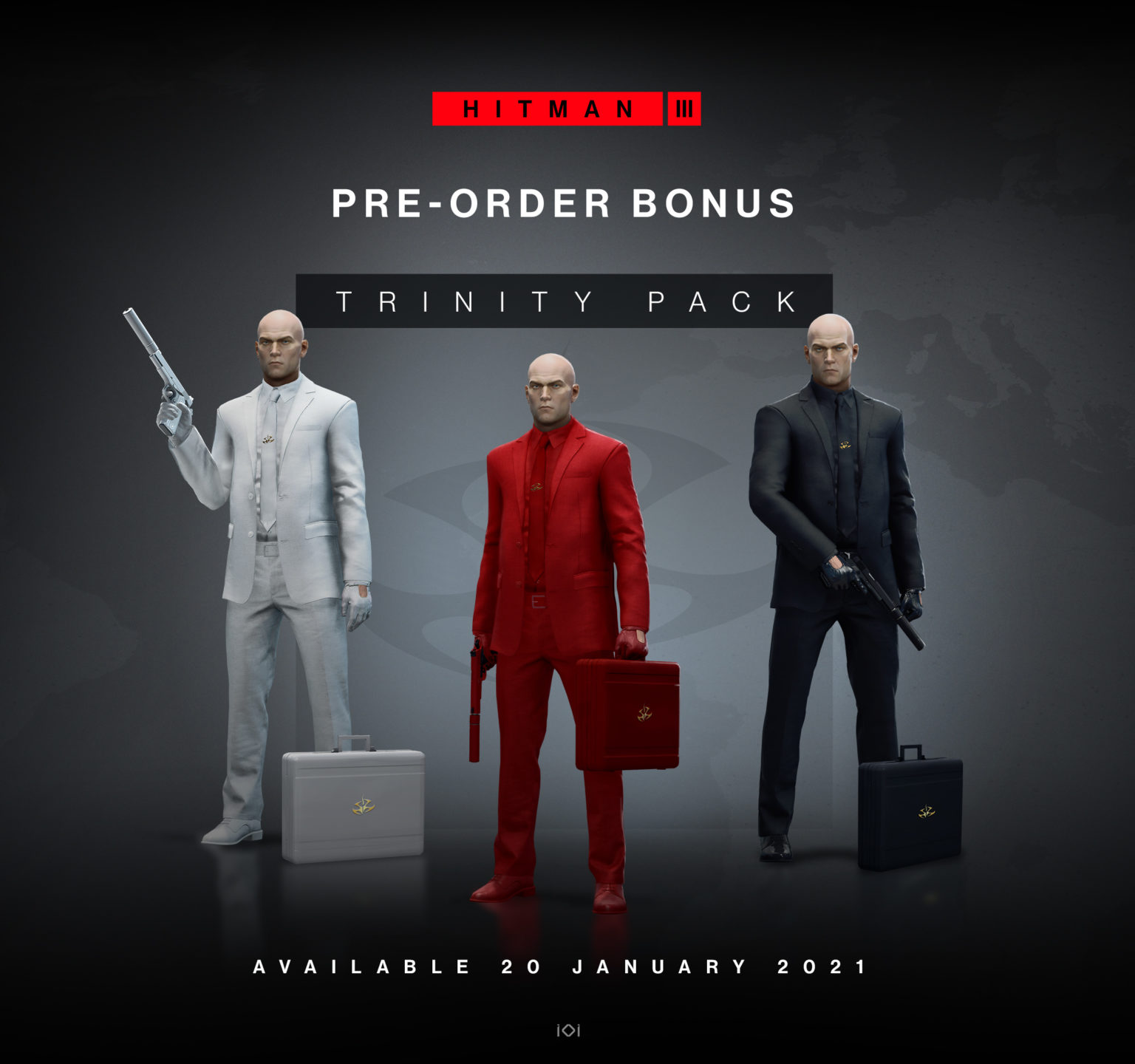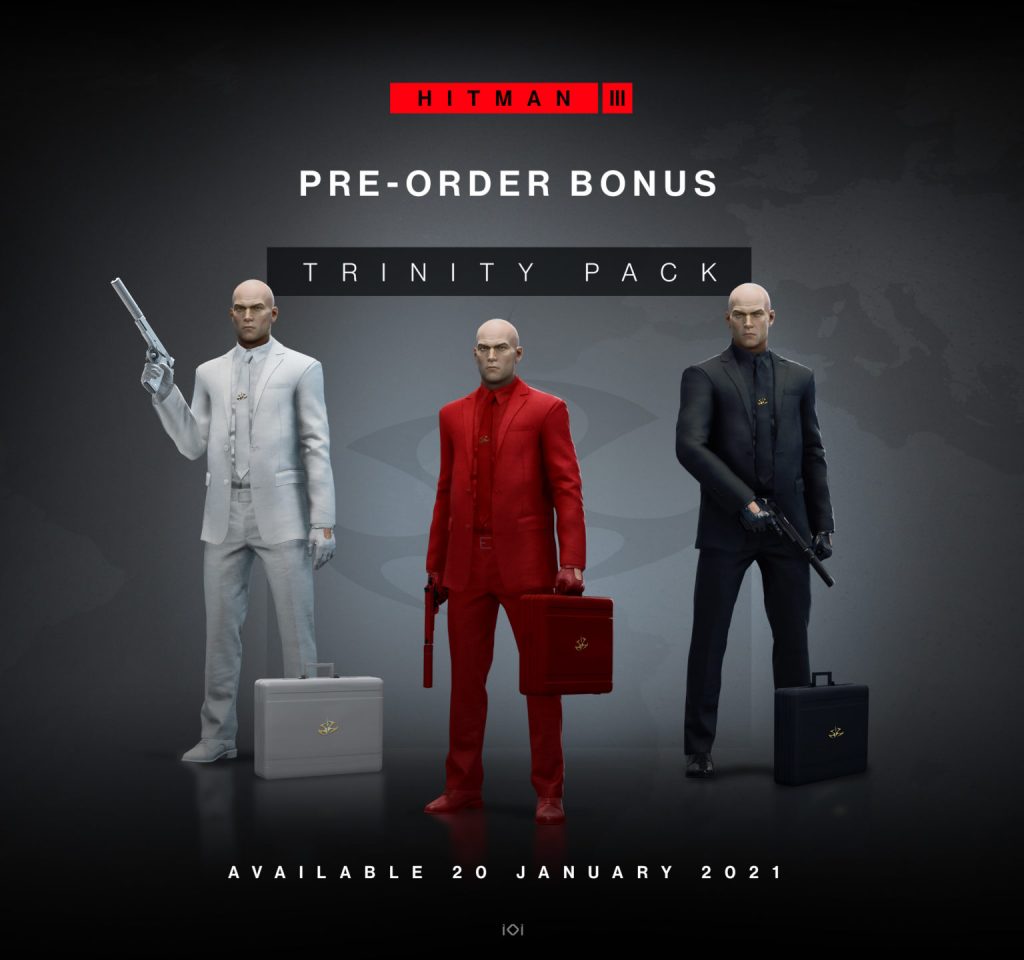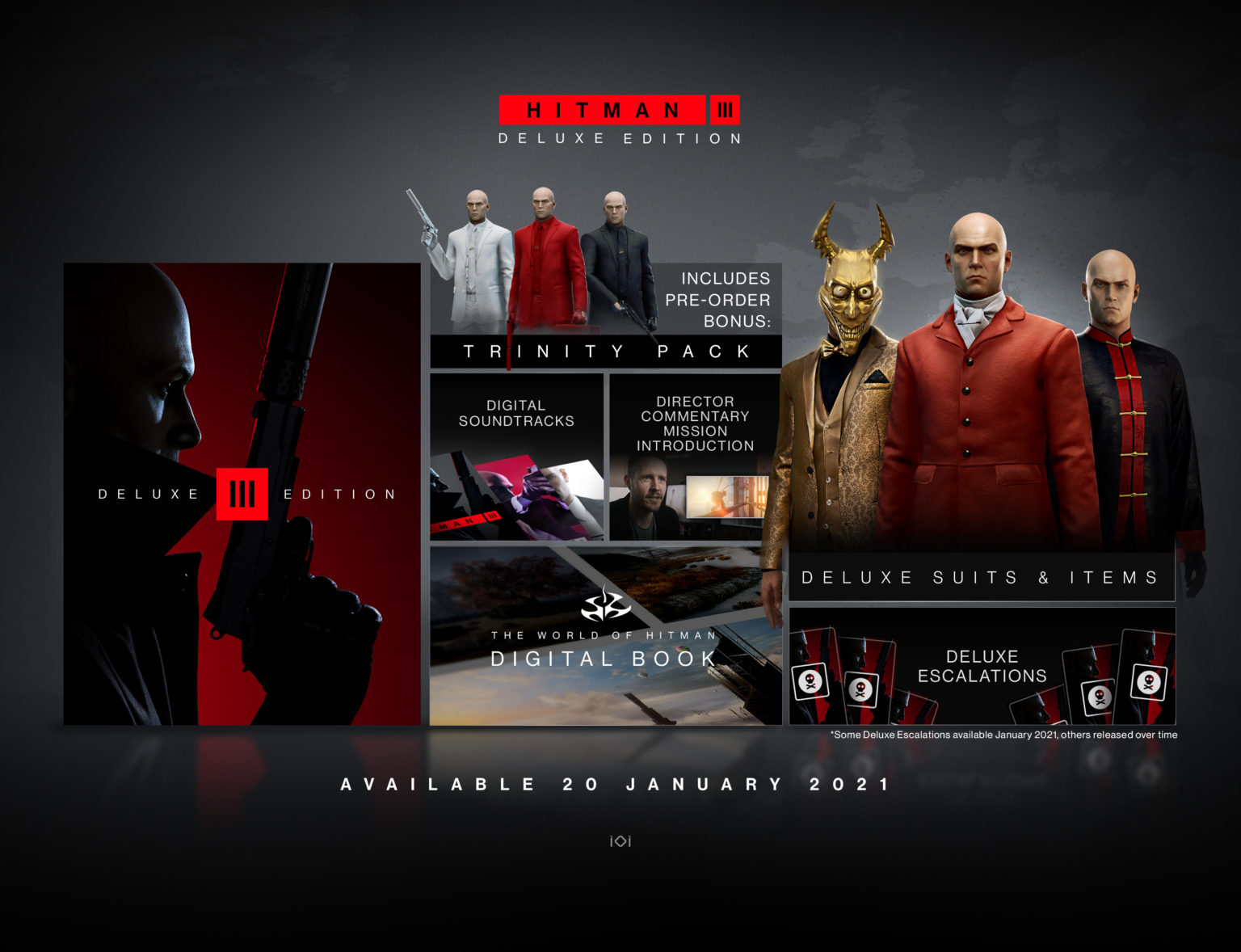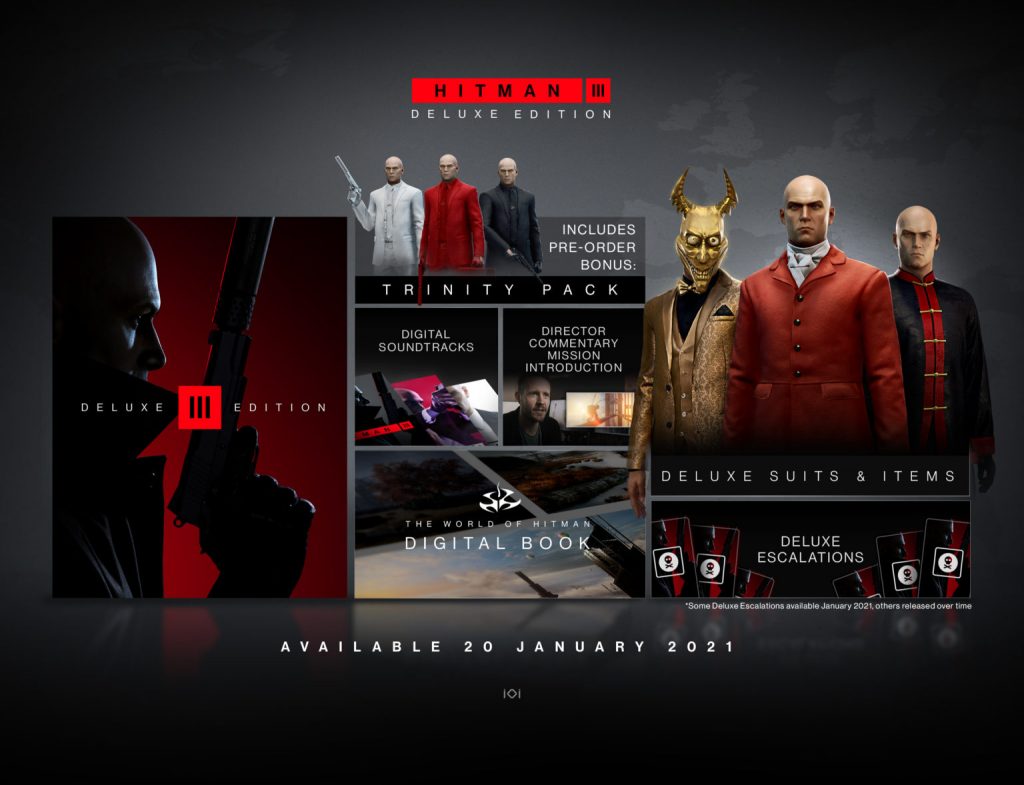 Hitman 3 will be fully playable in PSVR and the game's second location has just been revealed as Dartmoor, England. The franchise's multiplayer Ghost mode will not make a return in this third entry.
Hitman 3 releases for PS5 and PS4 with PSVR functionality on January 20, 2021.
Source – [IO Interactive]