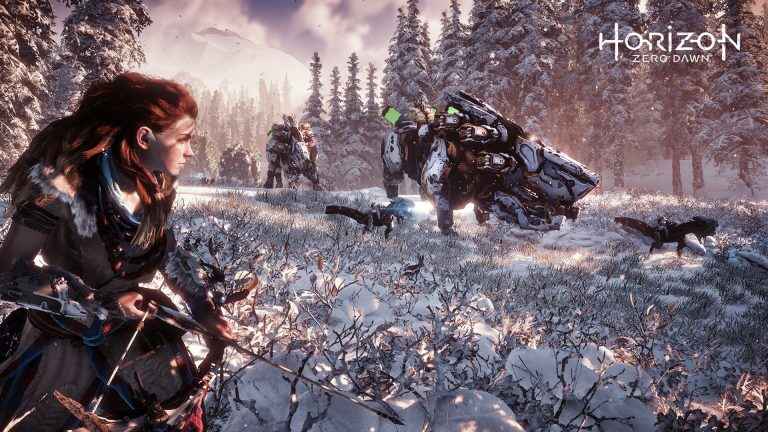 Well now this is interesting.
A new job listing put out by Horizon Zero Dawn developer Guerrilla Games seeks a candidate that will "will work together with the animation, core and combat design teams to implement the systemic and gameplay features of an epic open world game", and will also "technically design, implement and optimize a wide range of in-game features such as ranged and melee weapons, combat and traversal mechanics, player skills, damage and hit responses, camera, inventory and economy systems."
Related Content – PS5 GPU, Performance Specs Leak – Teraflops, GDDR6 Memory, Backwards Compatibility
So to recap, we have a job posting from Guerrilla Games asking for someone with experience in combat, epic open worlds, traversal mechanics, player skills, camera, inventory and an in-game economy.
Of course, nothing is concrete at this point, but all of those features are arguably a match for Horizon Zero Dawn – and by proxy, it's likely sequel.
Where things get especially intriguing with this job post however, is under the 'plus' section, where additional desirable skills are listed. Among them? Multiplayer. Yep, that's right – Guerrilla Games next massively open world title (whatever it is), will likely have multiplayer.
And this is hardly the first time that Guerrilla Games have advertised for Horizon Zero Dawn 2 developers, either.
Related Content – Best PS5 Games That We Are Looking Forward To
What do you guys think though? With the launch of the PS5 tipped to kick off at the end of this year, a great deal of attention has turned towards the exclusives that the next generation console – and in that conversation, Horizon Zero Dawn 2 almost always crops up as a topic of interest.
Either way, I'm pretty sure we're not going to have to wait long to find out.
Source: GamesRadar