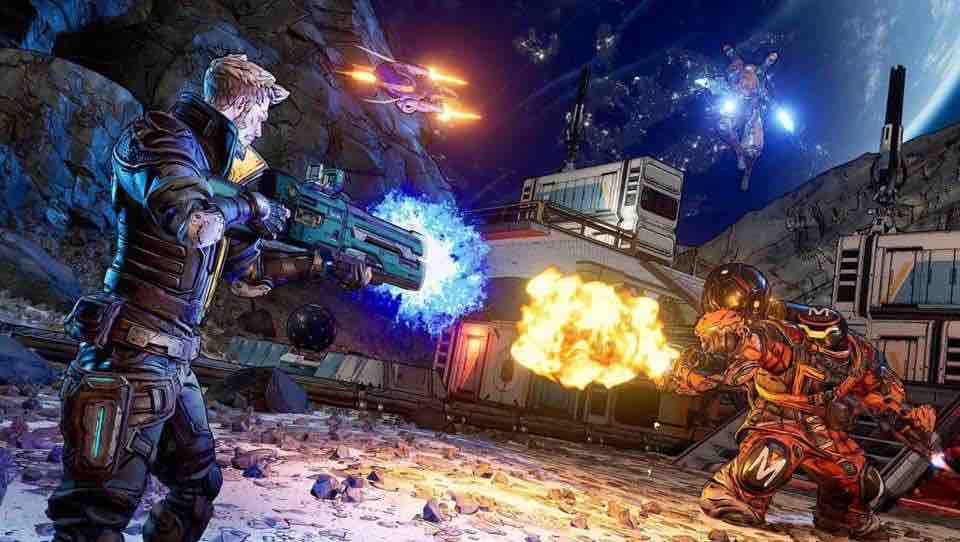 How many chapters in Borderlands 3 from Gearbox Software is a question that a great many people seem to be asking. Well, we have the answer for you right here!
Borderlands 3 Chapter List – How Many Chapters?
There are 23 chapters in Borderlands 3 which comprise of the story missions as seen below:
Children of the Vault
From the Ground Up
Cult Following
Taking Flight
Sanctuary
Hostile Takeover
The Impending Storm
Space-Laser Tag
Atlas, At Last
Beneath the Meridian
Hammerlocked
Lair of the Harpy
The Guns of Reliance
The Family Jewel
Going Rogue
Cold as the Grave
Blood Drive
Angels and Speed Demons
The Great Vault
The First Vault Hunter
Footsteps of Giants
In the Shadows of Starlight
Divine Retribution
Related Content – ALL Active Borderlands 3 Up To Date Vault, Email, VIP and SHiFT Codes
How Many Side Missions In Borderlands 3?
Of course, this being a Borderlands game, you can expect a bucket load of side missions to get your teeth into to and thankfully Borderlands 3 does not hold back here at all.
There are 57 side missions in Borderlands 3.
Here are the side missions you can expect to run into in Borderlands 3:
Powerful Connections
Bad Reception
Golden Calves
Dump on Dumptruck
Under Taker
Skag Dog Days
Head Case
Kill Demoskaggon
Just a Prick
Kill Wick and Warty
Healers and Dealers
Maliwannabees
Rise and Grind
Dynasty Diner
Kill Borman Nates
Kill Killavolt

Porta Prison
Proof of Wife

Holy Spirits
Invasion of Privacy
Opposition Research
Technical NOGout
Kill Dinklebot
Ratch'd Up
Don't Truck with Eden-6
On the Blood Path
Kill IndoTyrant
The Kevin Konundrum
Witch's Brew
Sacked
Malevolent Practice
Capture the Frag
Swano Bro
Dynasty Dash: Eden-6
Get Quick, Slick
Sell Out
Raiders of the Lost Rock
Pandora's Next Top Mouthpiece
ECHOnet Neutrality
The Feeble and the Furious
Dynasty Dash: Pandora
Buff Film Buff
Boom Boom Boomtown
Discover the Trial of Survival
The Homestead
Just Desserts
Discover the Trial of Cunning
Let's Get It Vaughn
The Demon in the Dark
Childhood's End
The Slaughter Shaft
Kill the Power Troopers
Discover the Trial of Supremacy
Cannonization
Homeopathological
Welcome to Slaughterstar 3000
In the Shadows of Starlight
Divine Retribution
Kill the Grogans and Their Mother
Related Content – Borderlands 3 Mailbox – What Is It, How To Use It