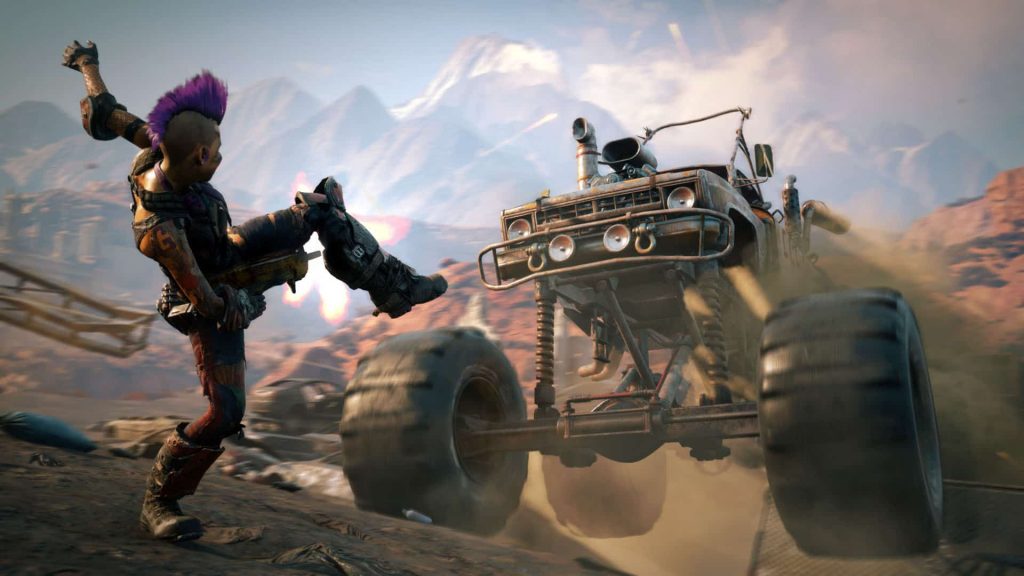 Rage 3 could happen sooner than we think, according to comments from developer id Software big cheese, Tim Willits.
Developer Hopeful For Rage 3 To Happen Soon
Speaking during an interview with the Hollywood Reporter, Willits was asked if he'd like to see a sequel to Rage 2, and his comments leave little doubt that id Software wants to get Rage 3 out of the gate pretty sharpish. This comes in light of the fact Rage 2 took a massive eight years to materialise following the original game's launch on PS3, PC, and Xbox 360 back in 2011.
"I hope so," said Willits, when quizzed about Rage 3. "Yes, is the answer to that question. We've always loved this franchise because it's such a fun setting. We can do what we want. We were once talking about riding on giant cockroaches. What other game can you have a conversation where that's a legitimate conversation you can have?! It's a crazy, fun, exciting franchise and I hope we can make a third one as soon as possible."
Rage 2 was released on PlayStation 4, PC, and Xbox One earlier this week, so be sure to cast your eyes over our review here.
id Software collaborated with Avalanche on the development of Rage 2, with the game being outed, quite amusingly, on Walmart Canada last year prior to E3. Publisher Bethesda recently confirmed an extensive roadmap of content for the sequel, which takes players through until autumn 2019. The game itself will last you around 10 hours if you just tackle the story, although there's still a bunch of other activities to take part in if you want to squeeze more out of Rage 2.
While id Software is obviously keen on Rage 3, the studio is currently busy working on Doom Eternal, the next chapter in the seminal first-person shooter franchise, which is slated for launch on PS4, PC, and Xbox One this year.
Source: The Hollywood Reporter