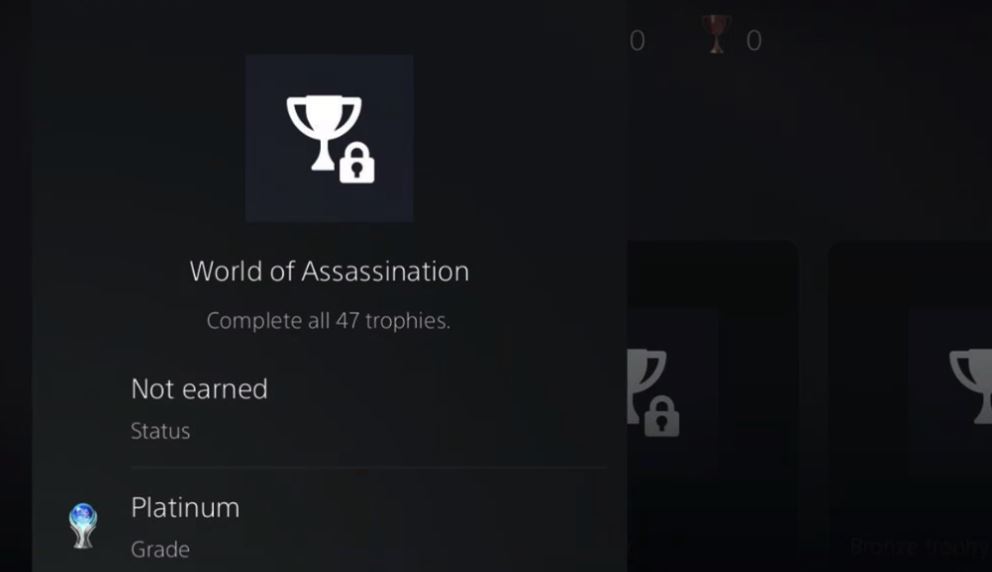 After two games, IO Interactive have finally made a Hitman game with a platinum trophy, confirming on Twitter today that Hitman 3 will have a platinum trophy to earn.
The platinum trophy for Hitman games has long been a requested addition, as both Hitman and Hitman 2 did not feature one and instead split its trophies up between maps, leading to a large number of trophies, all separated by DLC lists.
With Hitman 3 being the conclusion to the trilogy, the platinum trophy will serve as a nice celebration of the trilogy. With the game being offered as a free update on the other platform (PS4 or PS5) you will also be able to earn the platinum trophy twice as trophy lists are separated by platform. The trophy list hasn't gone live yet, but we will be sure to update you once we have it.
A ton of details have been learnt about Hitman 3 in recent days, with new gameplay showcasing the Camera tool and also the PSVR mode in detail. We also learned that the maps will have persistent shortcuts, that stay unlocked after each run of a map, adding a new aspect to replayability and hopefully making it more encouraging.
Hitman 3 releases for PS5 and PS4 with PSVR functionality on January 20, 2021.
Source – [@IOInteractive]