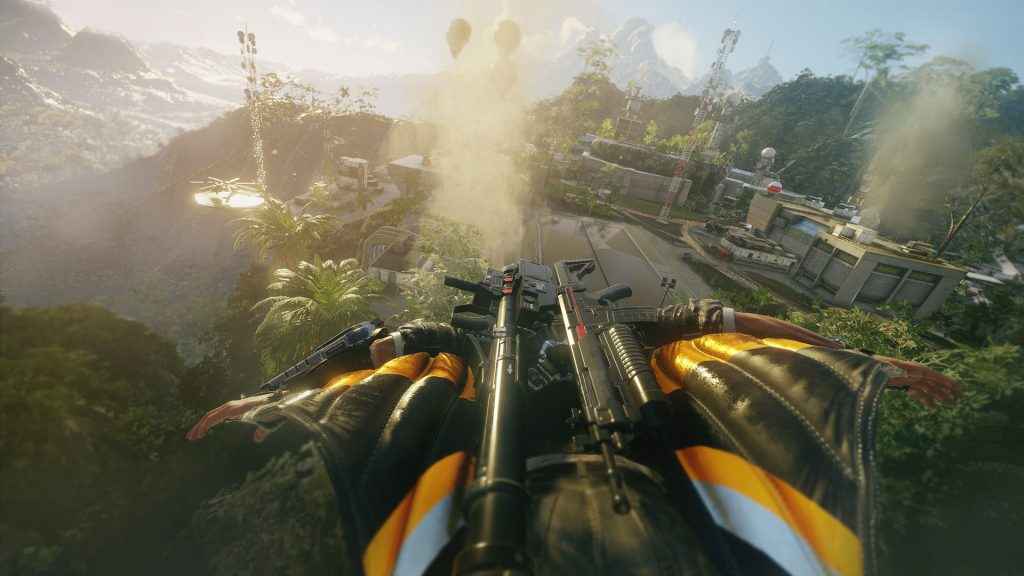 Not an awful lot has been said about the fourth instalment of Avalanche Studio's series of destruction sims since E3. However, that's about to change as the developer releases what it's calling the Just Cause 4 gameplay world premiere.
UPDATE – The tornado gameplay from Just Cause 4 is here! You can catch it below:
Arriving today the 20th August at 4pm BST: that's 5pm CEST, 8am PDT, and 11am EDT.
Explosions, Tornados, and more: The Just Cause 4 Gameplay World Premiere
The news was broken over on the game's Twitter page late on Sunday in the form of a brief teaser trailer showing a rather large and angry looking storm front.
Now, Avalanche hasn't actually said what we'll be seeing in today's gameplay demonstration. But, with dynamic weather events taking centre stage during the E3 reveal, not to mention the subject matter of the aforementioned teaser, it seems probable we'll be getting our first real look at Just Cause 4's destructive tornadoes, sandstorms, and blizzards when the premiere airs later this afternoon.
Fingers crossed, we'll also see something of Rico's newly customisable grapple, too.
Just Cause 4: Release Date and Availability
Just Cause 4 releases in only a few months' time on the 4th December, which is a rather frightening thought in and of itself. Didn't 2018 just start?
A pretty sensible time frame, what with Red Dead Redemption 2 and Hitman 2 launch in October and November of this year respectively.
While, as far as platform availability is concerned, Just Cause 4 releases on PS4, Xbox One, and PC. With, I should add, the usual suite of special edition versions in toe.