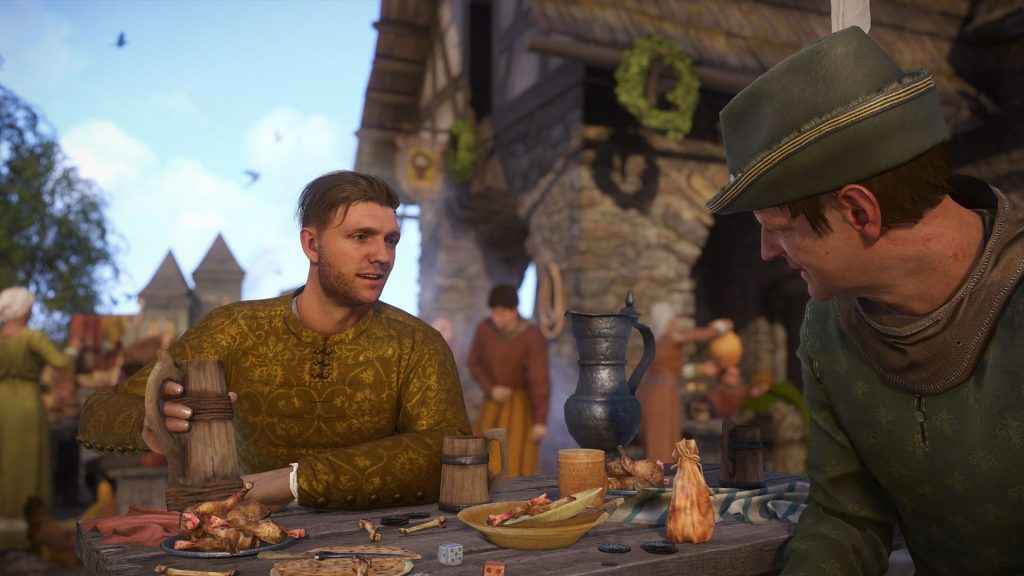 The new DLC for Kingdom Come Deliverance is set to land on PC, PS4 and Xbox One on October 16. The Amorous Adventures of Bold Sir Hans Capon adds new content to Warhorse's Studios epic RPG.
As the name suggests, the new Kingdom Come Deliverance DLC has a romantic theme. Players are tasked with helping their close friend, Hans Capon find love. Making his heart melt is the beautiful Karolina.
However, we're expecting things not to go entirely to plan as you embark on your quest for love. Publisher Deep Silver tells us that "a magic love potion and the most romantic poem of all promise many hours of new fun moments."
If you're not the romantic type then there's an alternative to The Amorous Adventures of Bold Sir Hans Capon quest. Instead, you can go and crack some skulls in the new Rattay Combat Tournament. Do well and you'll be rewarded with unique armor parts.
Kingdom Come Deliverance launched in February 2018 and since then has received numerous updates, including a hardcore mode. We're huge fans – check out our review!