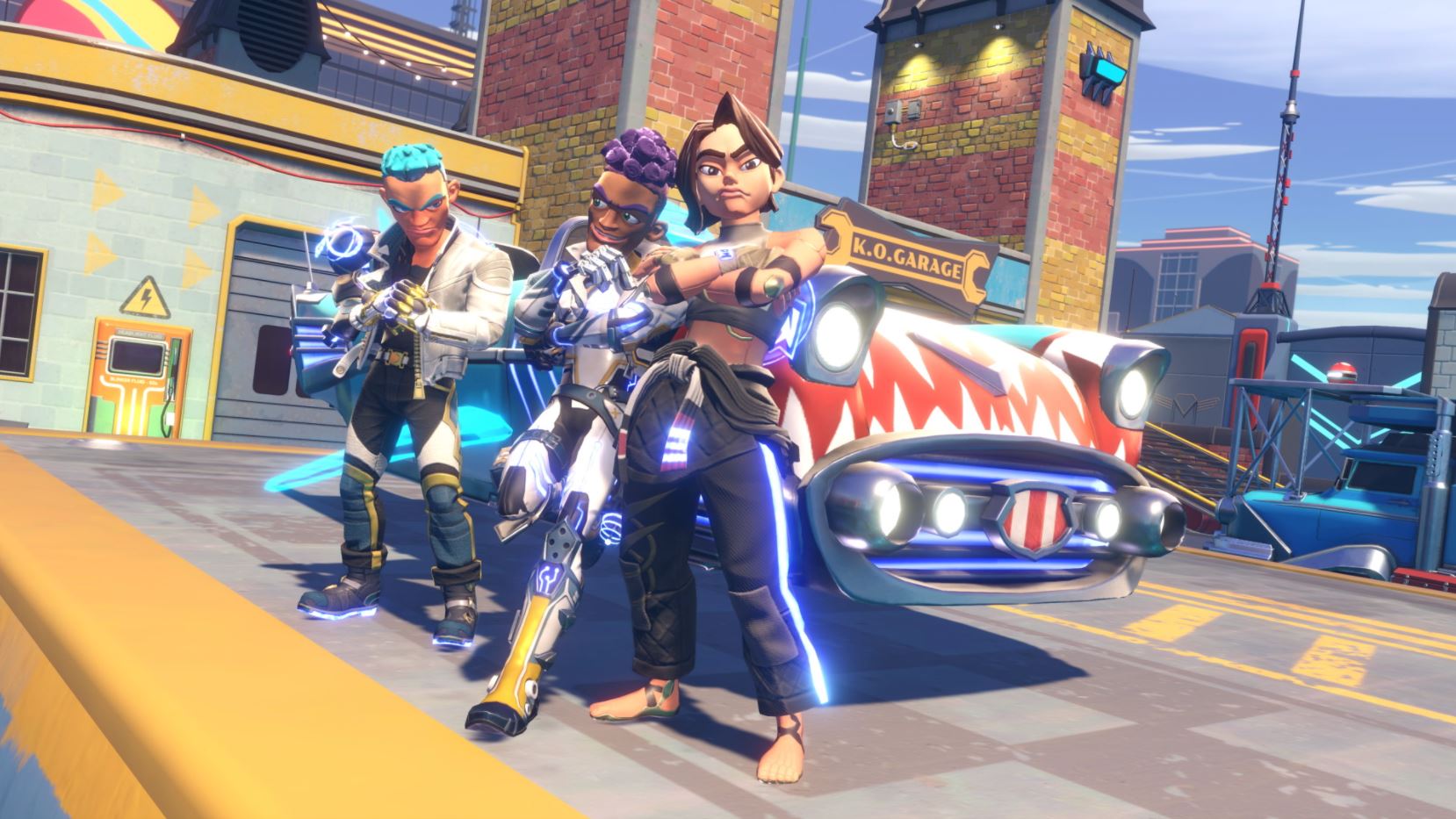 Knockout City has gone ahead and revealed its 2021 roadmap, dating Season 2 for July 27, 2021, and also highlighting what we can expect in the future.
Alongside the ongoing Heat Wave event, players will also get access to a Double XP event in the next few weeks as a part of Season 1.
As for Season 2, players will be greeted with a brand new Ball, a new map, new crew contracts, 3 special events throughout the season and 5 new playlists. Finally, players will also get a new season theme, complete with new season contracts. Season 3 will then start this Fall, with Season 4 beginning in Winter 2021. You can see the full roadmap below: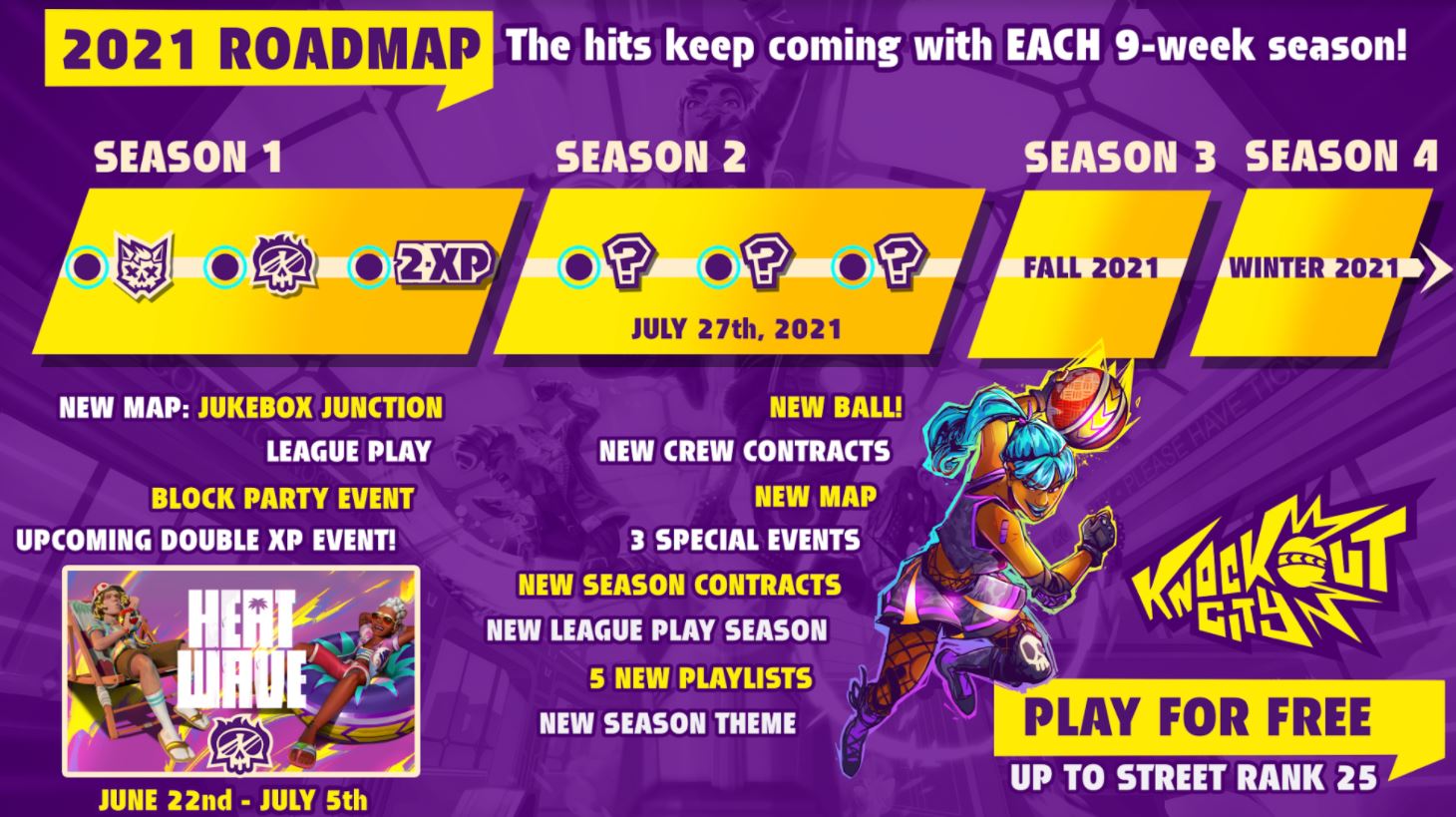 Knockout City is an absolute blast and we have been loving it since it released in May, so much so that we interviewed the team about what it was like to release the game.
Knockout City is available now on PS4 and is playable on PS5 via backwards compatibility.