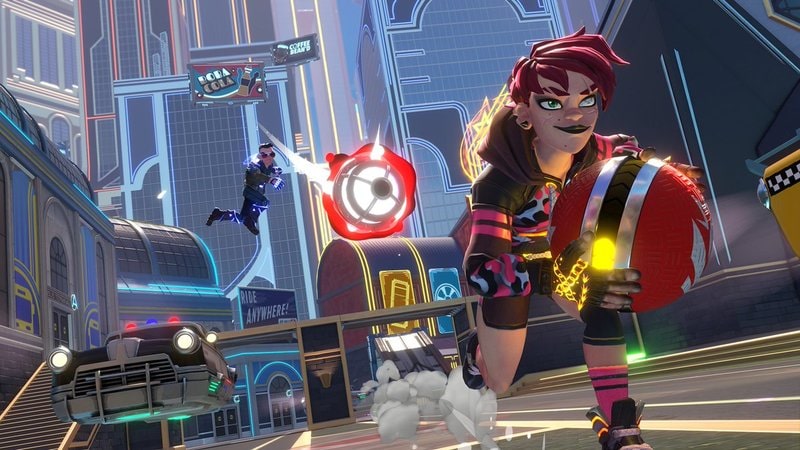 Another live service title bites the dust, as Knockout City will shut down its servers on June 6, 2023, developer Velan Studios has announced.
The studio released a written statement on its website, along with a video with the game's director Jeremy Russo explaining the reasoning behind the team's decision.
According to Russo and Velan Studios, the team recognized that it had trouble retaining players long-term, and that it would need to make fundamental systemic changes to Knockout City in order to change that.
Making those changes, while at the same time developing new content for Knockout City at the pace the community has come to expect would be "simply impossible," the studio said.
"Despite over 12 million players and billions of KOs around the globe, there are several aspects of the game in need of major disruption to better attract and retain enough players to be sustainable.
Since we are a small, indie studio, it's simply impossible for us to make those kinds of systemic changes in the live game while continuing to support it. So it became clear to us that we needed to take a step back and pave the way for Velan to do what we do best by innovating."
Velan Studios will take the time away from Knockout City to first work through a full "retrospective" of what worked, what didn't, and then use the learned experience to build its next project, one that may or may not be in the world of Knockout City.
A sequel is still very much possible, it would seem, or even just a return of Knockout City in a new and fresh light, but it could also be the case that Velan moves on to a totally new original IP.
Like the other live service titles we've recently seen be shut down, Knockout City will be doing so with a bang, as it were. It'll have a final event in its last two weeks called Thanks For The KOs to celebrate the players and Knockout City's two years being live.
Players will be able to earn rewards faster than ever with a triple XP bonus running all two weeks, and a return of the Superpowers: Power Grab playlist.
And then it'll all be shut down, promptly at 12pm UTC on June 6, 2023. Console players will be entirely shut out, unable to go past the title screen, and do anything in the game.
PC players at the very least will have the option to download a version of the game that'll be playable through individually hosted servers, but if you can only play on a console, then you're out of luck.
Velan Studios will also not be offering refunds for any purchases made in-game with real currency, and its not shutting off the in-game store until February 28, which is also when it'll receive its Season 9 update.
Rather than making the content in the store free, as we've seen other games do at the end of a life cycle, it'll offer the store's content at a heavy discount, though the in-game currency you'll need for the battle pass at least can be earned through gameplay.
It's never a good thing to see a game go offline. These announcements are reminders of how dire the situation truly is for video game preservation. Yes it's great that it'll still be playable through dedicated fans hosting servers, but that's hardly a solution.
Making a sustainable live service title is incredibly difficult in the current landscape, and still it seems like more and more live service games are put into development in another attempt to become the next industry giant.
Those truly mega-sized games are few and far between, and their success isn't easily repeated.
It's a common thought that gamers love to have options, and we do, but it helps no one, especially not the players, to have a hundred different live service titles available and not know when any of them save a handful will be shutdown.
When every new game tries to make itself be all encompassing for its players, and demand their time on a daily basis, all those options can become an overwhelming blur, where only the best funded and an occasional surprise indies can cut through the crowd.
Whatever Velan Studios does next will be something worth keeping an eye on, because it truly delivered a new competitive gameplay experience, and it's disheartening to see Knockout City end like this.
At least there's still plenty of time between now and June to get a few more KOs in before the final buzzer.
Source – [Velan Studios]