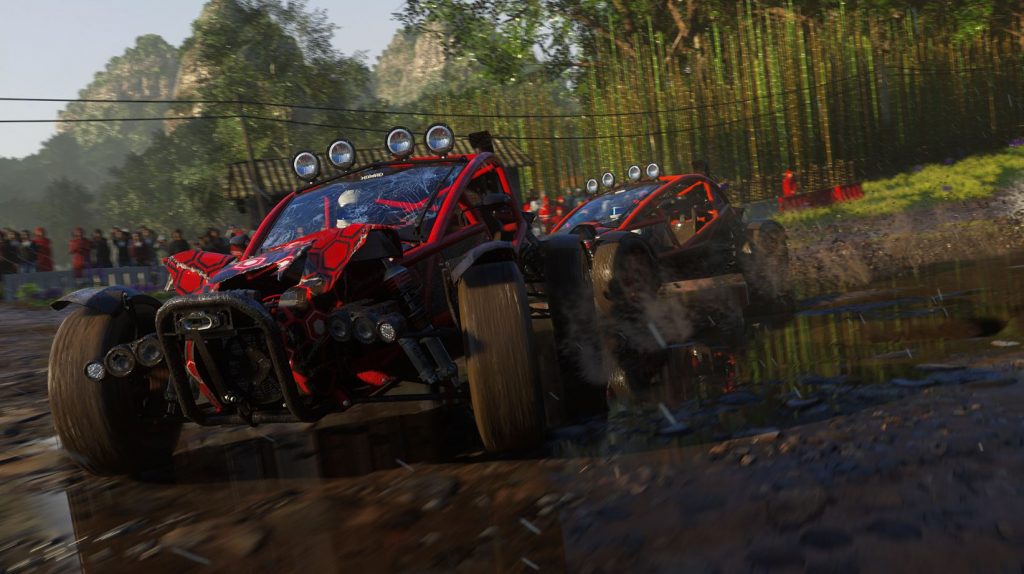 The latest trailer for DiRT 5 on PS4 and PS5 gives us a look at the Stampede Track in the game.
The track is based in-between the Arizona buttes and features rough terrain. We also get to see DiRT5's dynamic weather system working its magic with an oncoming lightning storm transforming the terrain and sky.
You can watch the DiRT 5 Stampede Track gameplay video for PS4 and PS5 below:
The latest gameplay trailer is one of a number that have been released since the game was announced for both PS4 and PS5 in May. The game is set to be one of the most complete racing games we have seen in a while, with four-player split-screen multiplayer available at launch. Codemasters has also said that the game will have a free PS4 to PS4 upgrade for those that purchase on current-gen, with the PS5 version of the game also offering a 120 FPS mode.
DiRT 5 releases for PS4 on October 9, 2020. The game releases for PS5 this Holiday.