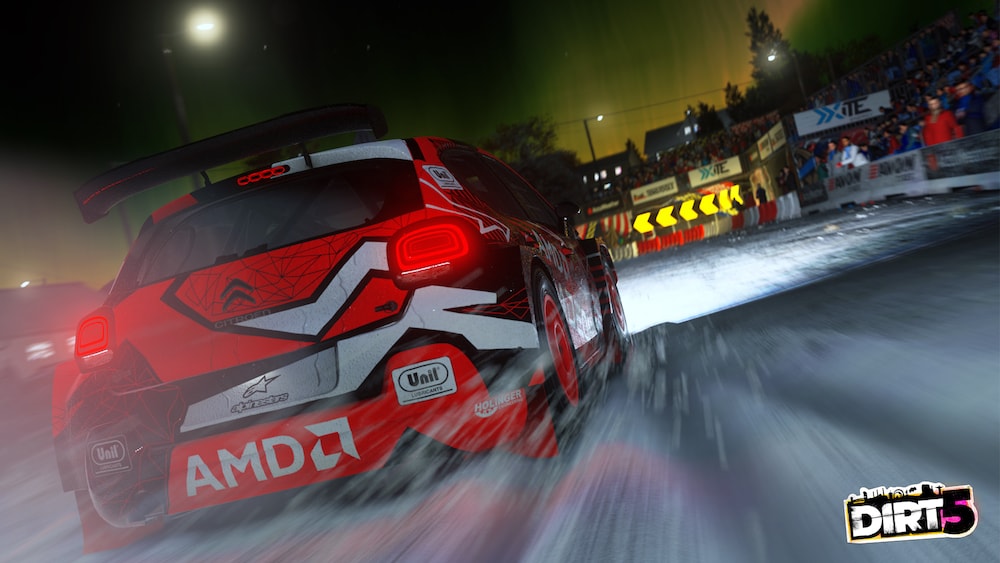 DiRT 5 developer Codemasters has confirmed that users will be able to freely upgrade from PS4 to PS5 for the upcoming racer.
DiRT 5 Will Feature Free Upgrade To PS5
The developer confirmed the news in its latest features trailer for DiRT 5:
Check out our official features trailer for DIRT 5, launching October 9 on PlayStation 4, followed shortly by launching on PlayStation 5. DIRT 5 supports a FREE upgrade option for PlayStation players – so grab DIRT 5 on PS4 and get the next-gen optimised version on PS5, free of charge.
Codemasters previously revealed that the power of next-generation consoles will allow the studio to implement a 120FPS option in DiRT 5. The studio is also pretty excited by what the DualSense controller is able to offer racing games.
You can read up on the latest DiRT 5 details and take a look at a fresh batch of screenshots on the game here.
Here's hoping many other third-party developers offer a free PS4 to PS5 upgrade for their games moving forward.