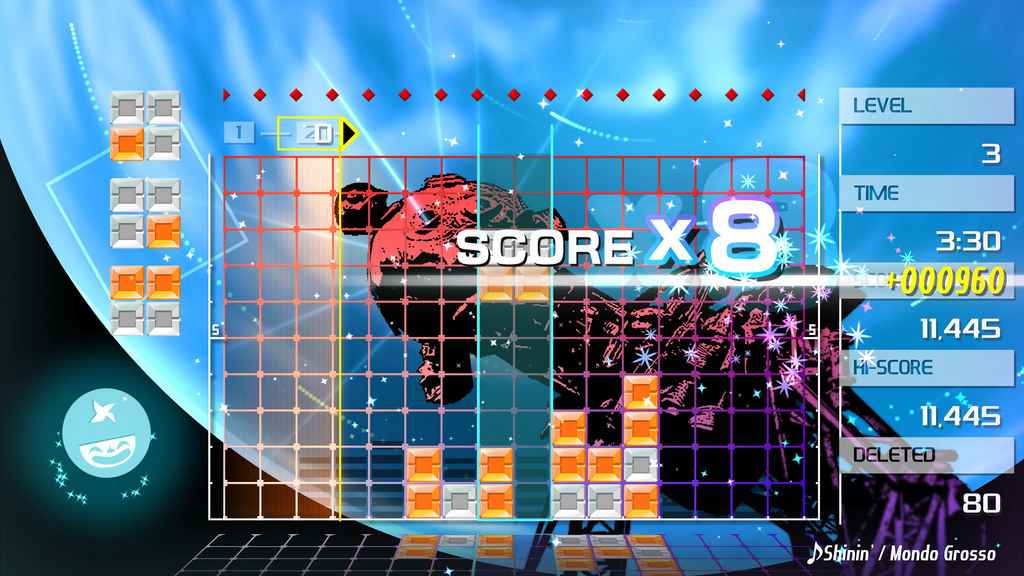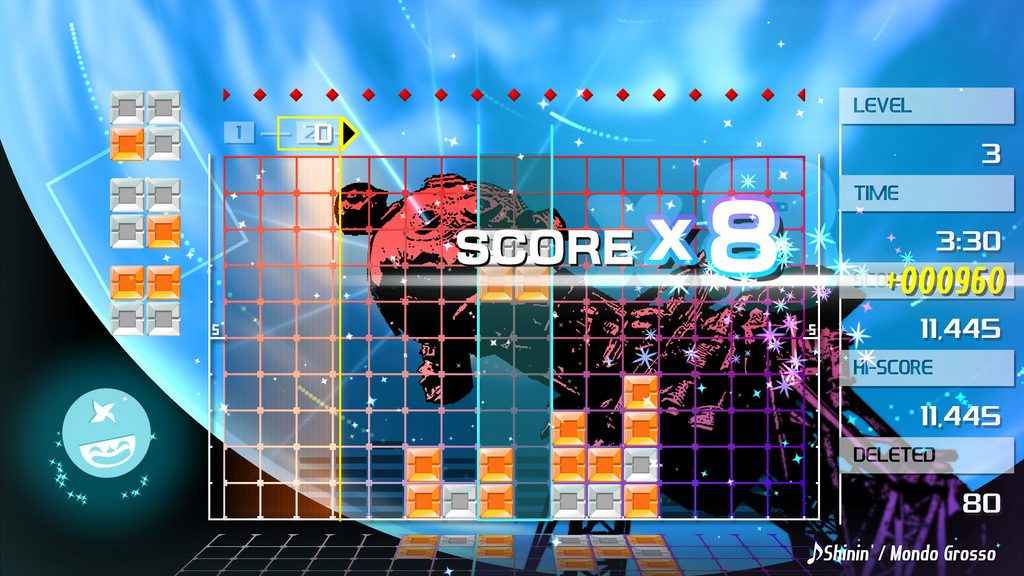 Lumines Remastered is coming to PS4 this May. Also launching on Xbox One, Switch and PC, the updated version of the original PSP puzzle game will be developed by Japanese studio, Resonair.
The tile-matching, rhythm-based puzzle game launched on PSP in 2004 and a PS2 port called Lumines Plus released in 2007. More than 10 years later, Tetsuya Mizuguchi's ingenious puzzler is back!
Speaking on the official PlayStation Blog, Mizuguchi explains:
"To describe it, it's a block-dropping puzzler with different "skins" (levels) of varying visuals and tempos that provide a backdrop to fun and simple mechanics—all blocks are 2×2 squares with a random combination of two colors that you drop on the screen to create combos."
Check out Lumines Remastered in action!
The graphics are fairly basic, so you're probably wondering why bother making a HD version, or 4K on PS4 Pro? Well, in Lumines Remastered you'll be able to connect four DualShock 4 controllers together for a 4D experience!
This will be achieved through the PS4 controller's vibration settings. You can place up to three controllers around your body (Mizuguchi suggests in your pockets, and by your feet), and use the other one to play.
The vibrations from the rhythms and blocks will reverberate around your body delivering a 'Trance Vibration". Being able to feel the bass from the trance and techno music as you solve puzzles sounds incredible!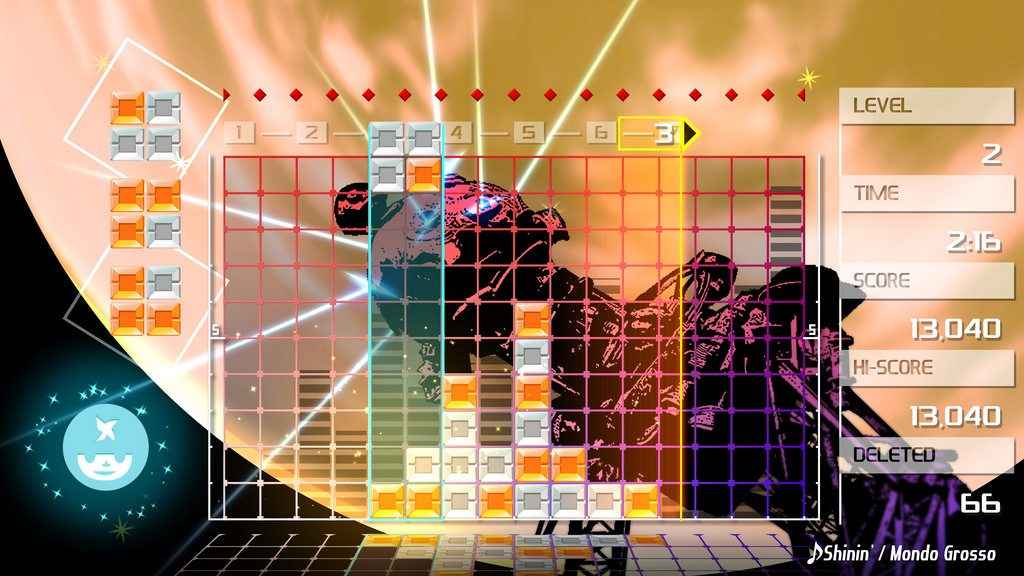 Of course, you can also spread the love by passing the controllers to friends because Lumines Remastered will also feature a two-player mode and online leaderboards! Stay tuned for details on a firm release date soon.