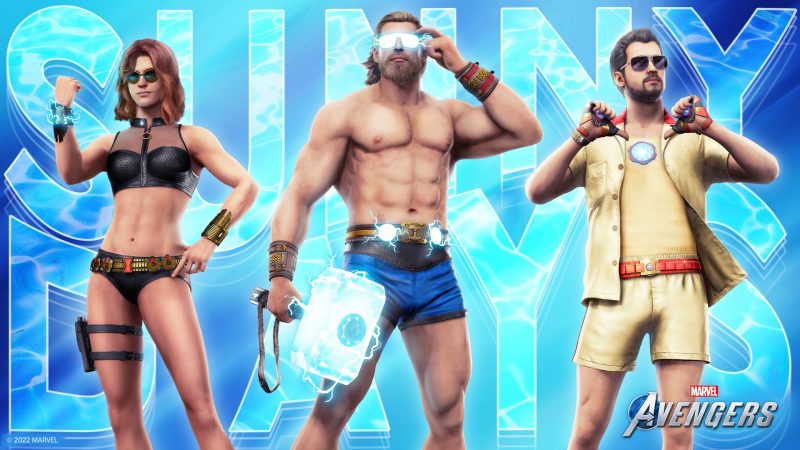 Marvel's Avengers latest outfit drop is perfectly timed for summer, as Thor, Black Widow, and Iron Man all get summer themed outfits, with Black Widow's being added to the game this week.
The news was announced via the game's official Twitter account, which also showcased all three outfits. Thor and Iron Man's outfits will be added "in the coming weeks," according to the announcement.
You can check out the outfits for yourself, here.
https://twitter.com/PlayAvengers/status/1552308187675602946?s=20&t=WSMTxpIctJkZlZe1kbbecw
There's no word yet as to whether or not any other characters will get the same treatment, though its of course very possible.
In other Marvel's Avengers news, regarding who'll be added to the main roster next, we've had some recent rumours fill us in on who could be on deck and in the coming lineup.
She-Hulk for one, a release that is likely being timed along with the upcoming She-Hulk series on Disney+, and Captain America's childhood friend Bucky Barnes is also rumoured to be coming soon.
Source – [Crystal Dynamics]