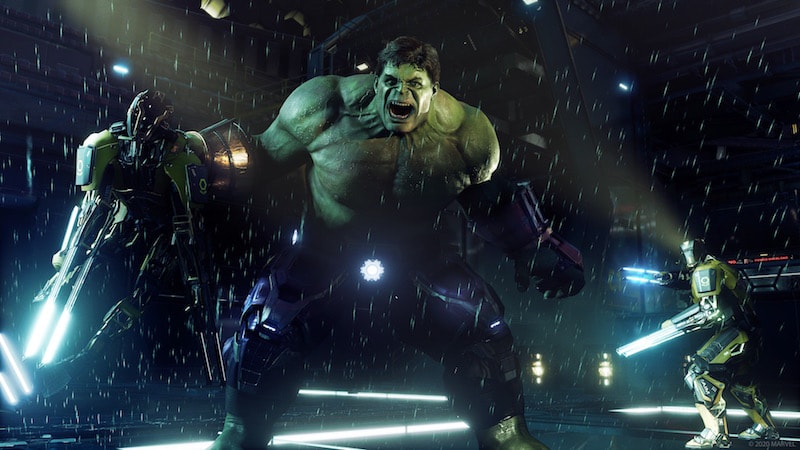 Crystal Dynamics has unleashed the first Marvel's Avengers PS5 screenshots via the PlayStation Blog, as well as confirming details on how the game will run on Sony's new hardware via an 'enhanced graphics mode.'
Marvel's Avengers PS5 Details, Screenshots Confirmed
The PS5 version of Marvel's Avengers will offer plenty of advantages over its current-generation counterpart, including enhanced textures and ambient occlusion, as well as a targeted frame rate of 60fps in 4K resolution. In other words, it'll look bloody lovely.
Naturally, the PS5 SSD will also play a major part in enhancing the experience thanks to its ultra-fast load times. Crystal Dynamics describes the loading and streaming of the superhero title improved 'by an order of magnitude on PS5′ without optimisation, but with it, loading will be 'nearly instant.'
And as Iron Man flies through content-rich levels, higher resolution textures and mesh will stream in instantly, maintaining the highest possible quality all the way to the horizon.
Check out the screenshots below.