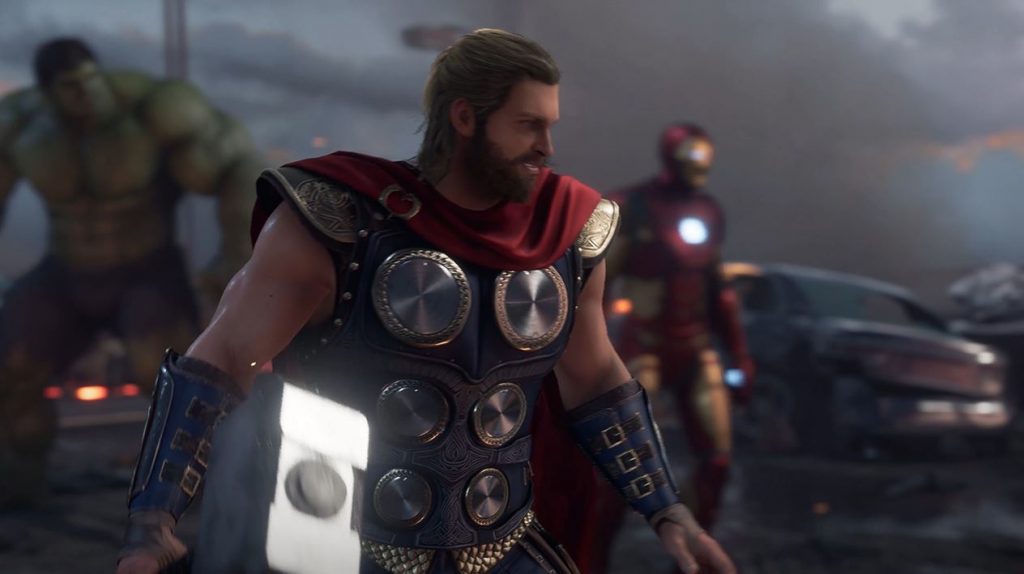 Crystal Dynamics has showcased some brand new Marvel's Avengers Thor gameplay and his various abilities in today's War Table livestream.
The gameplay from today's Marvel's Avengers stream showcases a new hero mission with Thor, which will be part of the main campaign where you are locked into playing the main character.
We get a look at both aerial and ground abilities thor can use as well as his brutal and powerful up-close melee combat. He is also able to withstand hits and as expected, retrieve his Hammer after throwing it. We also get a look at some of his more powerful moves that need to be charged up. Finally, the demo ends with Thor using his power and command of thunder to save a ship from crashing into a city.
We also learned that Thor can string together light and heavy attacks and he has four different skill trees to choose from. One of those abilities allows you to mark targets and aim Mjolnir at enemies before letting it bounce between them and then return the hammer back to Thor.
You can watch the Marvel's Avengers Thor gameplay sequence from the 'Once An Avenger' mission below:
The Marvel's Avengers War Table stream can be watched here and you can also check out the brand new story trailer for the game, revealing the villain of the game.
Marvel's Avengers releases for PS4 on September 4, 2020. The game is also coming to PS5 in Holiday 2020.