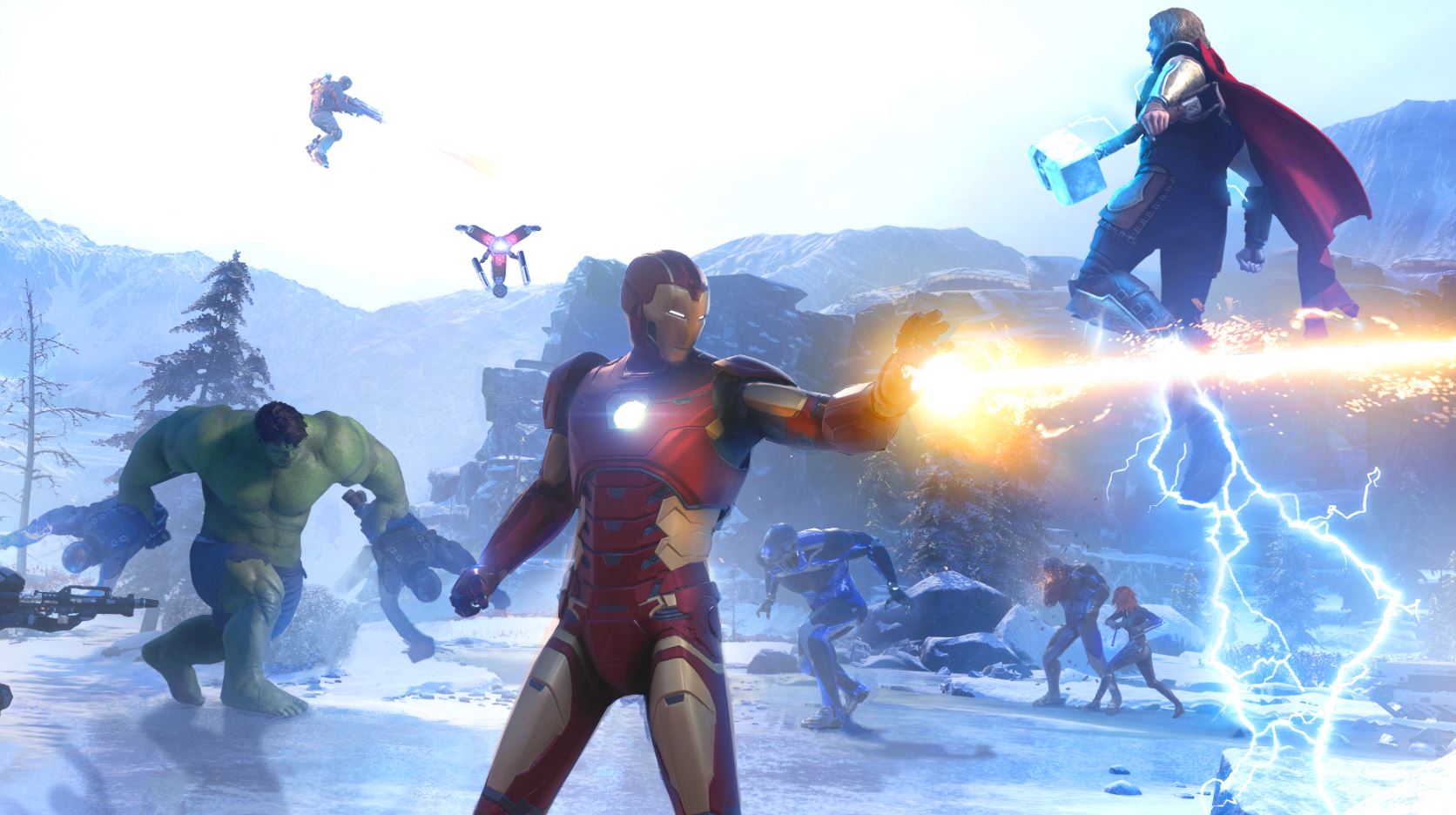 Square Enix has detailed a number of changes coming to Marvel's Avengers, which includes a fairly significant XP rework and changes to how cosmetics are handed out.
In a blog post on the Avengers game website, Square detail that the current XP curve isn't a curve at all as Skill Points are currently being handed out too fast. Starting from level 25 on March 18, you will now see the XP needed to earn a new skill point increase as each level goes up, making it harder to get to those new levels.
As for cosmetics, the team are giving players more choice over what they get from cosmetics reward processes. Cosmetic Items will be temporarily disabled from this update, but players won't lose anything. One the system has been reworked in a future update, the costumes will be re-purchasable with units and you won't lose anything you have already earned.
This change affects random chance cosmetic rewards, such as mission and Strongbox rewards, as well as character progression (such as Hero Level and Faction Level). Various patterns will also be disabled. Some outfits will still be available and the Cosmetic Vendor will remain open. You can see the full list of available cosmetics from March 18 onwards here.
What are your thoughts on these updates and are they what you were hoping for in the short term. If you want to level up a character, you better do it quick as this update launches alongside the PS5 version of the game on March 18, 2021.
Marvel's Avengers is available now for PS4 and will release for PS5 on March 18, 2021.
Source – [Marvel's Avengers]