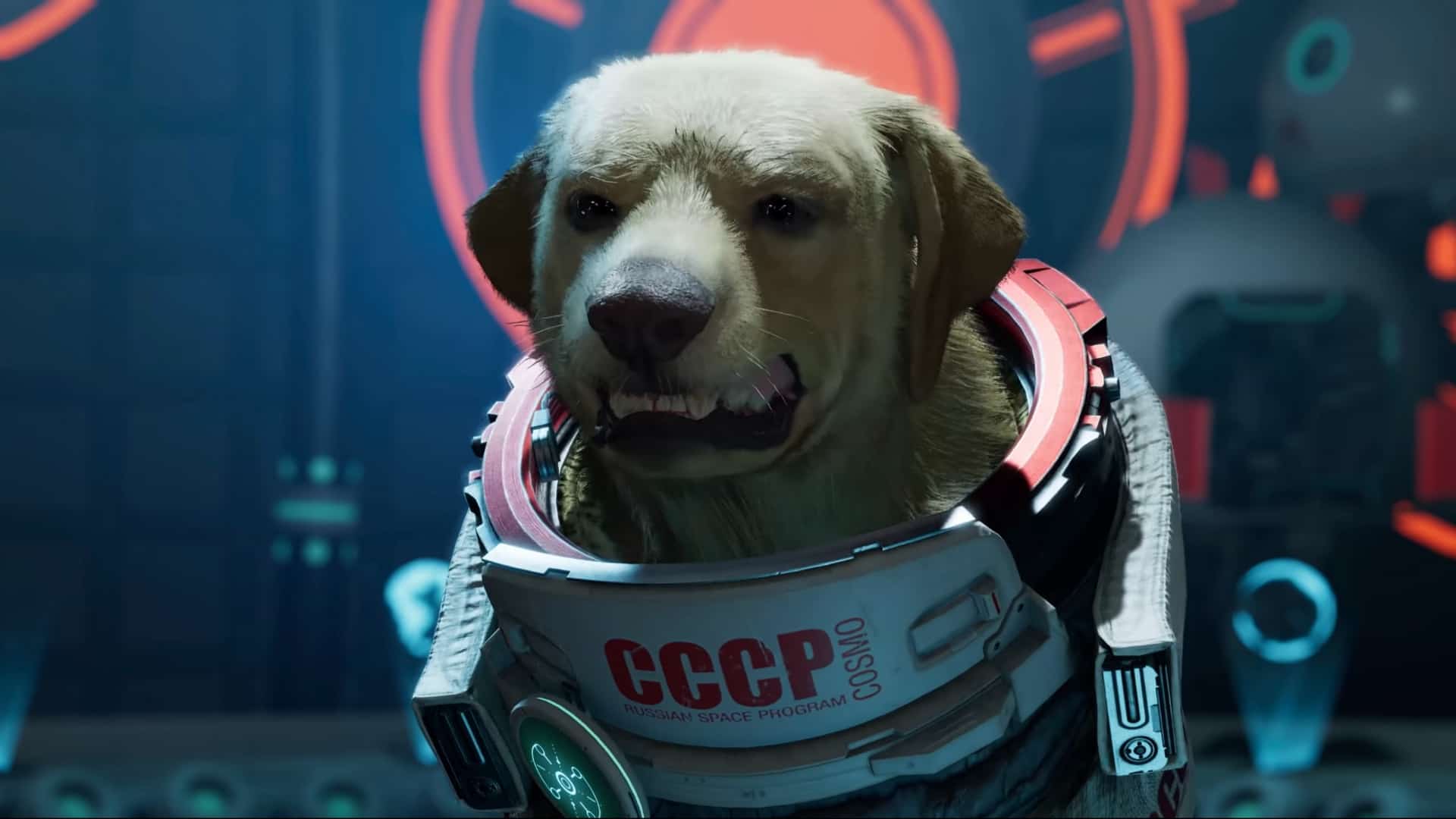 Eidos Montreal has provided a fresh look at upcoming superhero extravaganza Marvel's Guardians of the Galaxy, which offers an introduction to Cosmo the Space Dog.
Cosmo is based in Knowhere and is seen chasing his own tail, playing fetch, and growling at Rocket Raccoon. A former Soviet space dog, Cosmo is now the Chief of Security for Knowhere and is also the proud father to a litter of Russian space puppies.
Cosmo can communicate with humans (and trees and raccoons, for that matter) thanks to psionic and telepathic abilities, and is a valuable ally to the Guardians.
Check out the latest Guardians of the Galaxy cutscene below.
Related Content – Sony PS5 Complete Guide – A Total Resource On PlayStation 5
Marvel's Guardians of the Galaxy is scheduled for release on PS5, PS4, PC, Nintendo Switch (via Cloud only), Xbox Series X/S, and Xbox One on October 26, 2021. The game's development is now complete, having gone gold back in September.