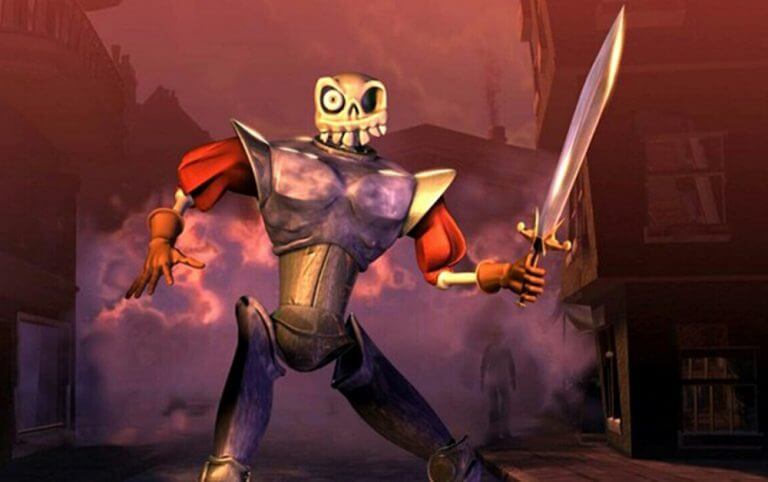 Developer Other Ocean Interactive is resurrecting MediEvil for the PlayStation 4 this week, and we've now got an idea of just how much space Sir Dan's spruced up undead antics will take up on your console. MediEvil will require approximately 21.86GB, which is pretty small by today's standards, although there's a day one patch to consider, too.
MediEvil Day One Patch Confirmed
The MediEvil day one patch will take up 15GB, so that will bring the total size for the PS4-exclusive remake to over 36GB. Still, when you compare it to something like Grand Theft Auto V or Destiny 2, it's hardly a shocker.
MediEvil is due for release tomorrow for PS4. Check out the latest gameplay footage here, and have a butchers at the Trophy list while you're at it.
The original game was developed by SCE Cambridge Studio, and won plaudits for its compelling marriage of hack-'n-slash gameplay and spooky aesthetic. This has been preserved for the remake, although there's obviously a major increase in graphical fidelity — MediEvil is 21-years-old, after all.
MediEvil sees players taking on the role of Sir Daniel Fortesque, an undead knight tasked with overthrowing the nefarious Zarok, who is hell-bent on taking over the Kingdom of Gallowmere. Concurrently, Danny is also seeking redemption for himself, so he's got his bony hands full.
The success of the original MediEvil facilitated a full sequel in 2000's MediEvil, which is set 500 years after the events of its predecessor and takes place in Victorian-era London. The first game was later ported to the PLayStation Portable as MediEvil Resurrection, but apart from that, the series has remained on hiatus until this year's remake.
Read our full review of the MediEvil remake here. Hopefully Sony will commission future MediEvil projects if this latest title pulls in the punters at retail.
Source: GamingBolt