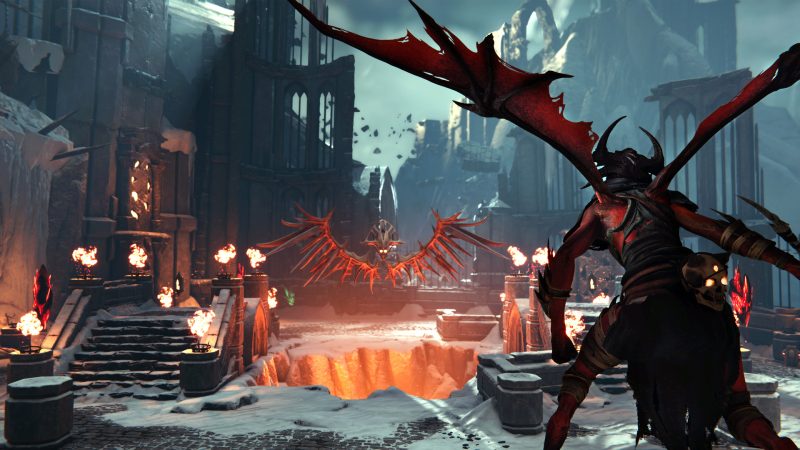 Metal: Hellsinger is an upcoming first-person shooter from developer The Outsiders and publisher Funcom, and any players who've been looking forward to this title can now try it out, with a demo that's just been made available on PS5.
The demo takes you through a short tutorial, and then into a short level at the end of which there's a boss fight. Any fans of Doom or BPM definitely deserve to give this game a shot, as it seems to pull from both.
It's a hectic shooter set in a hellish landscape that has you shoot and move to the beat, though it doesn't seem as strict on what you can and can't do on beat. You can still reload or shoot, but you'll lose your hit count.
Unlike in other titles, where you simply can't perform the action if it isn't on beat.
One of Hellsinger's main differences though is that the music you'll be listening to as you shoot to the beat is music you may recognize from some of your favourite artists.
So if it's the kind of thing you might like, there's a free demo on the PlayStation Store right now.
Source – [Reddit]