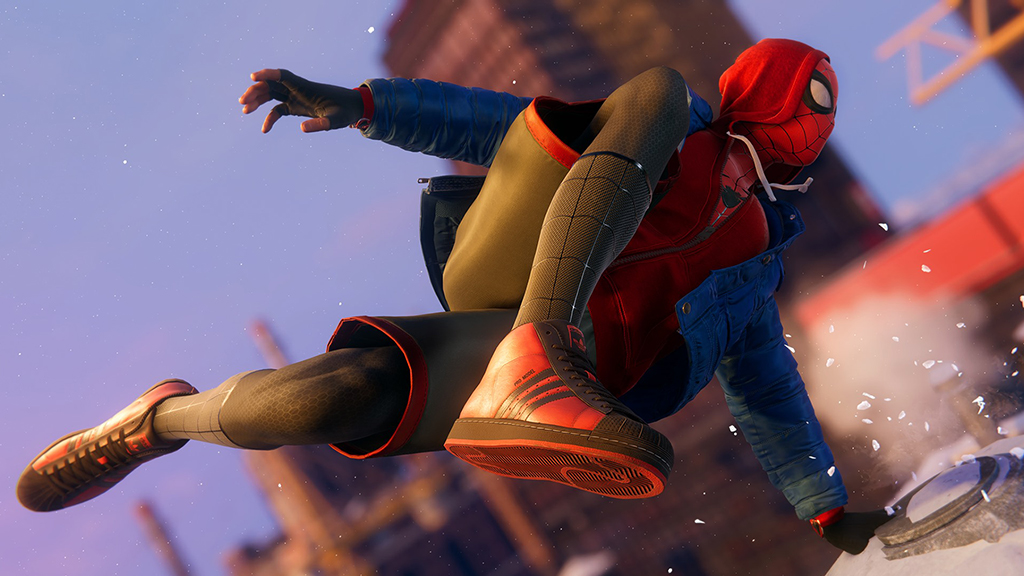 The official PlayStation blog announced new Miles Morales Adidas sneakers which will be rolling out a new sneaker alongside the launch of Marvel's Spider-Man: Miles Morales this week. The new sneakers are a part of the company's 50th Anniversary celebration. These Superstar sneakers will be available both in-game as well as in the real world.
A part of the PlayStation Blog discussed some of the design inspirations for the sneakers:
Insomniac, PlayStation, and Marvel Games worked in close collaboration with adidas to create new sneakers for Miles to wear in game. We knew right away that we wanted to honor the adidas Superstar sneakers on their 50th anniversary. It's a classic design, connected to New York, and quintessentially adidas. We chose to exhibit the timeless colors for which he's most known: the black suit with the red spider icon.
The in-game Superstar sneakers will be available in Hi-Top and Low-Top styles in-game depending on the suit Miles wears. As for the real-life kicks, Adidas will be offering a limited run the Marvel's Spider-Man: Miles Morales Superstar sneakers on November 19 in the US, Canada, and select markets in the Asia-Pacific region. European markets will get them on December 4. The Adidas website has more details about the specifics.
You can also see some screenshots of the sneakers below from the game: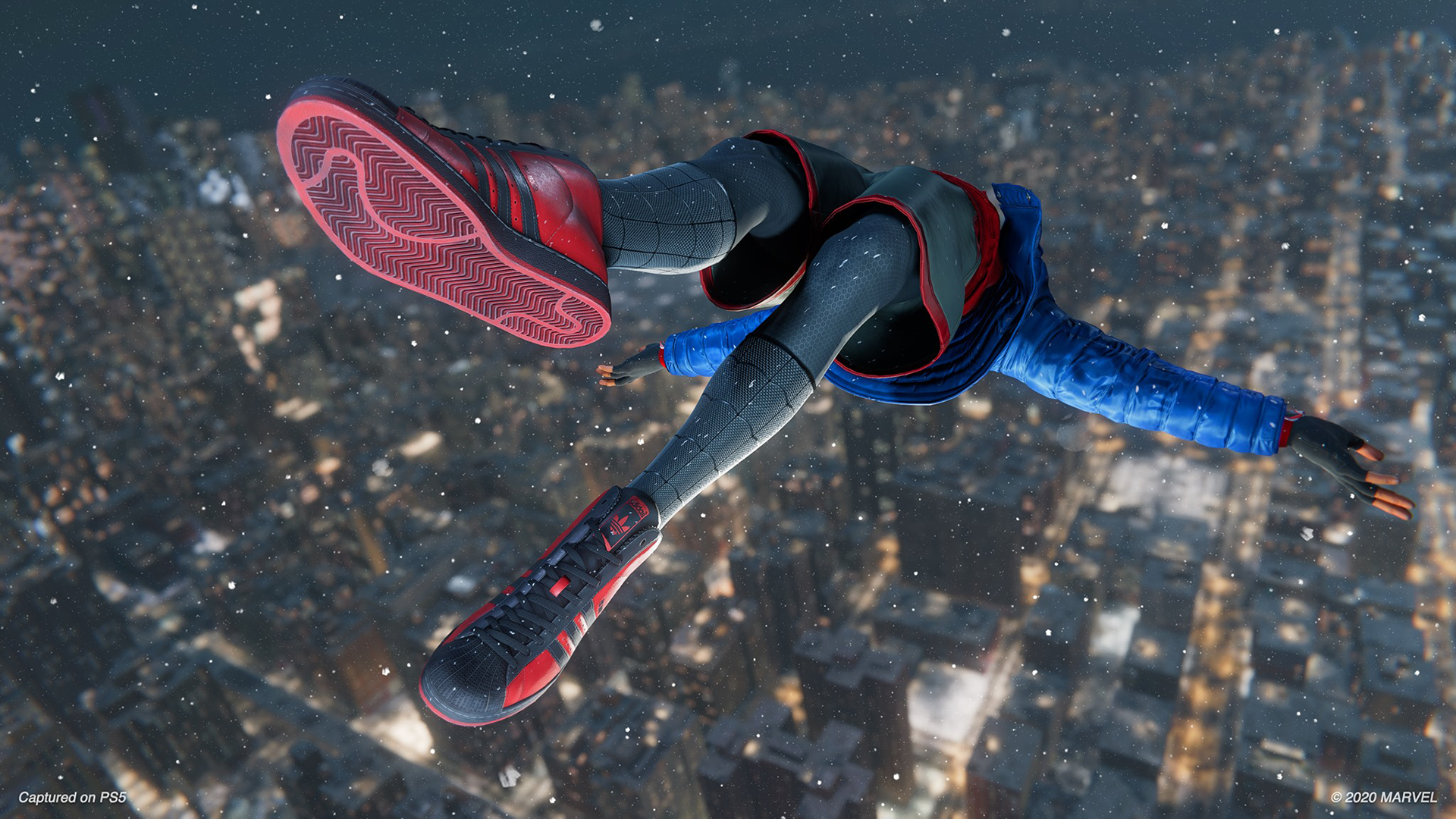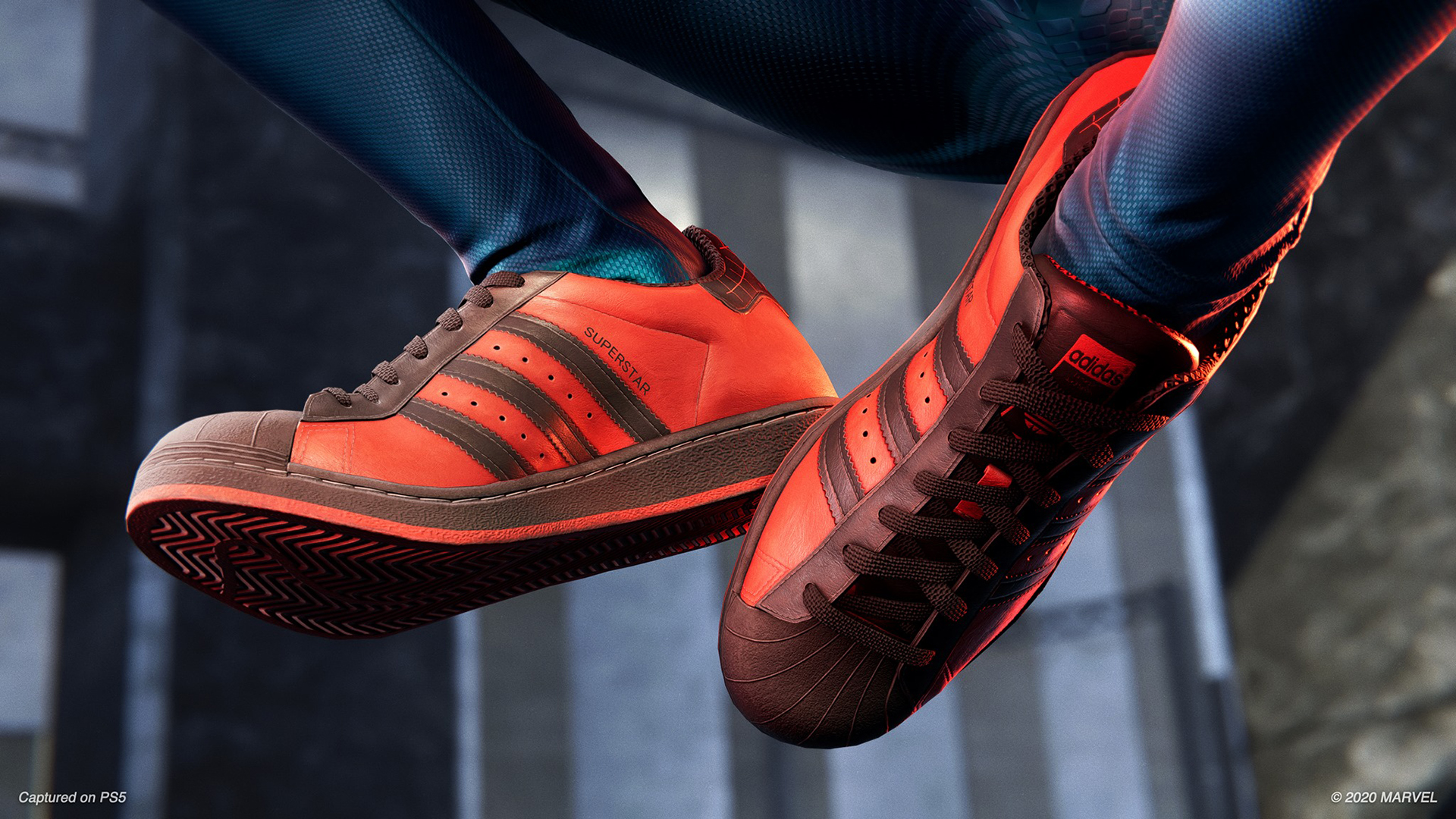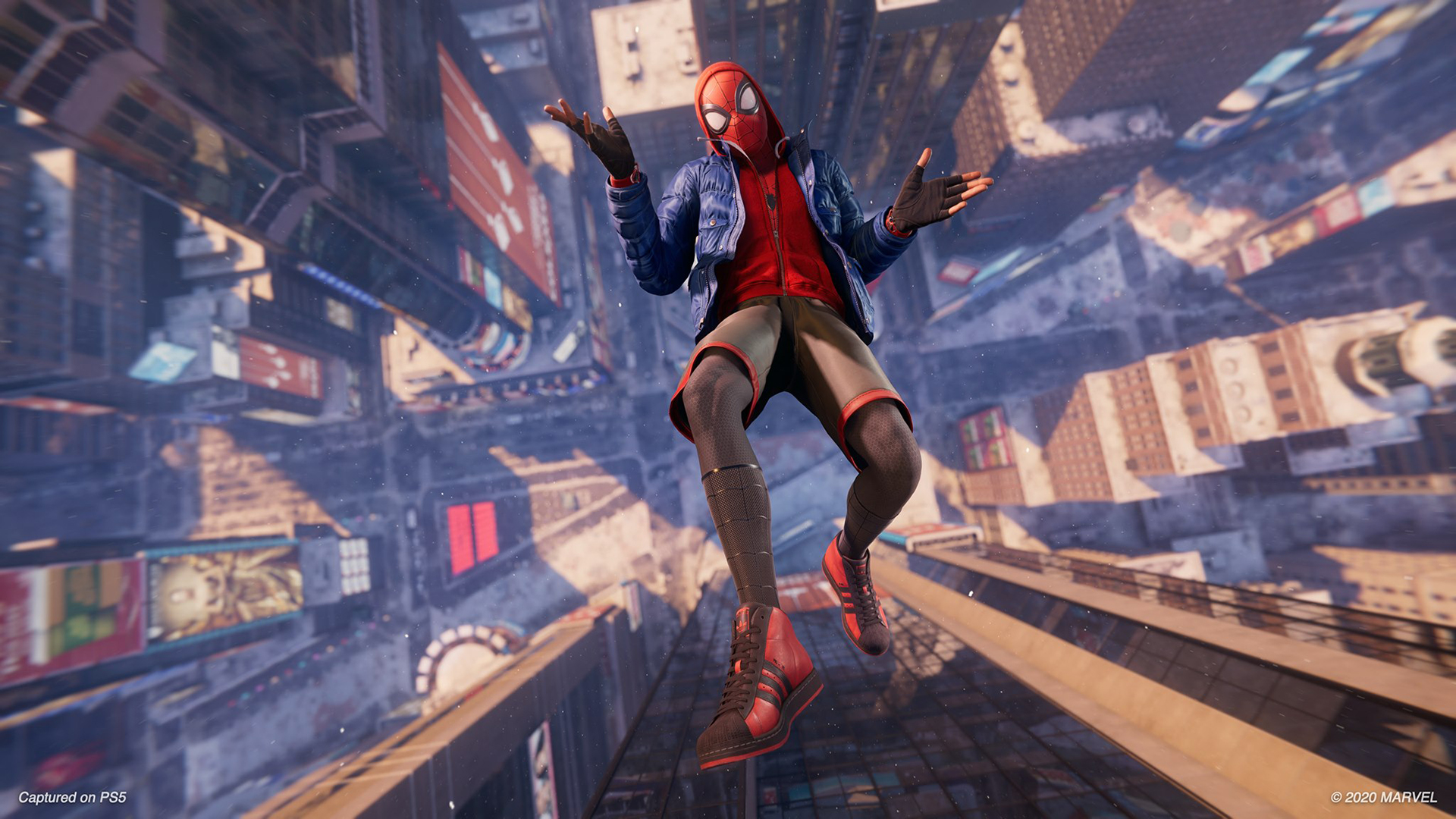 Marvel's Spider-Man Miles Morales is about to release and we now have the full trophy list for the game. You can also take a look through our review to see why it is a fantastic launch game for PS5.
Marvel's Spider-Man: Miles Morales releases on PS4 and PS5 on November 12, 2020 in North America and November 19, in the EU and UK.
Source – [PlayStation Blog]