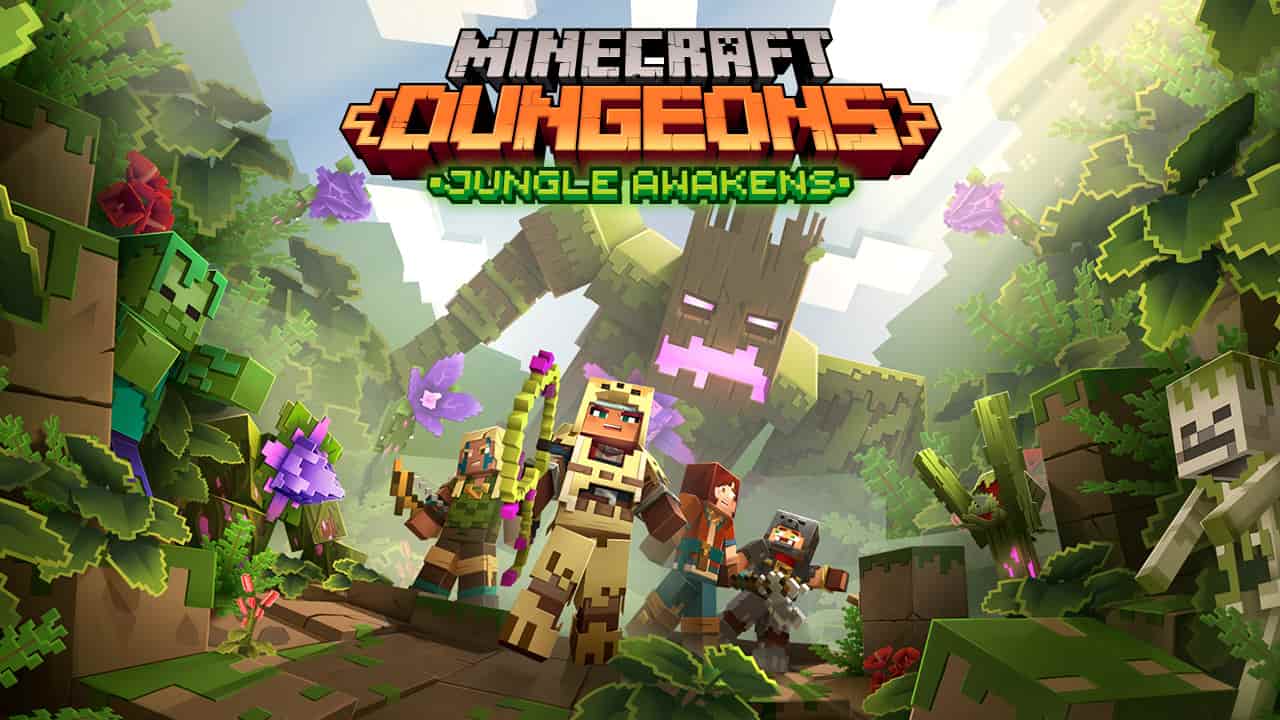 Minecraft Dungeons is getting its first piece of DLC, Jungle Awakens, this July.
The new jungle-themed DLC that will span three missions. These missions will have new armor, weapons, artifacts, and at the end a new mysterious power. The second DLC pack Creeping Winter will release later this year.
Although the game just came out Mojang Studios seem to already be planning for the future of the game. Although, it is unclear whether it will receive any more DLC beyond that.
Minecraft Dungeons released earlier this week on PS4 and we haven't been able to give our thoughts yet as we were unable to receive a PS4 code for the game ahead of time. Crossplay will be coming to the dungeon crawler in the future as Mojang Studios have confirmed they are working on it.
If you are already playing you can get a headstart, by checking out our list of every unique item in the game, as well as how to defeat the tough final boss, the Arch-Illager.
Minecraft Dungeons is available now on PS4.
Source – [Minecraft.com]