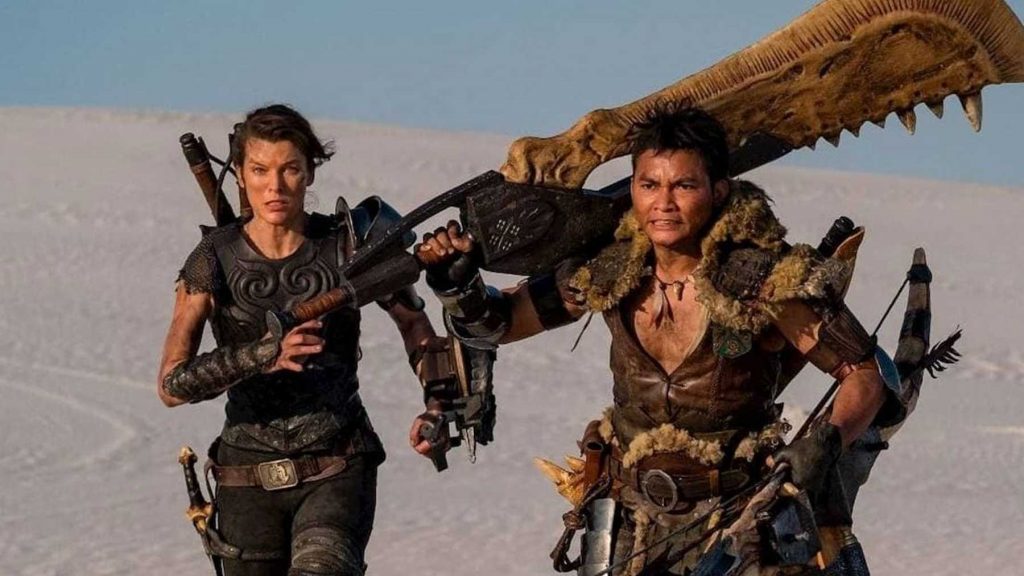 A brand new Monster Hunter movie image shows Milla Jovovich wielding the series' iconic dual blades.
The latest image comes from Empire Magazine in the UK. The dual blades showcased are a popular weapon in the Monster Hunter franchise and they look to be the main weapon Milla Jovovich will wield in the film. The Monster Hunter franchise features a wide variety of weapons players can choose from and some have already been shown off in other movie images like the Bone Sword (which you can see above).
Paul W.S. Anderson, the film's writer and director, goes on to mention that the weapons and armor that Jovovich wears is based on the equipment that she loves to play the game with. Jovovich and Anderson are apparently big fans of the franchise and play the title constantly.
You can see the new Monster Hunter Movie Image below: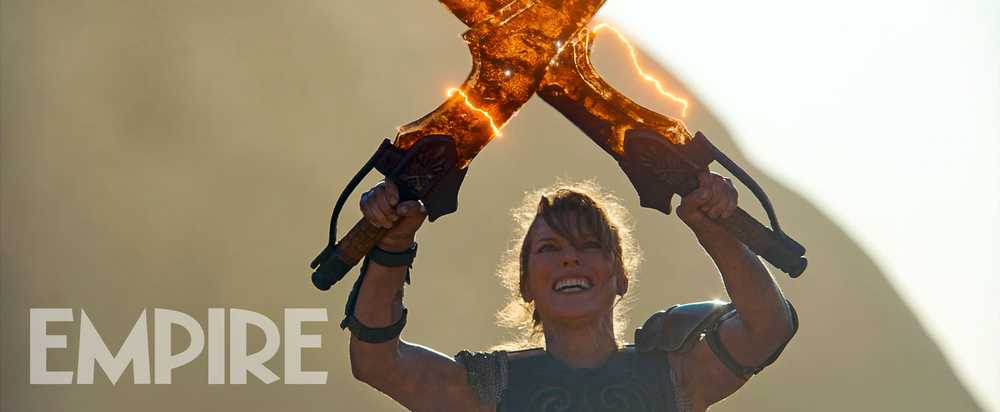 This is the latest video game movie from writer/director Paul WS Anderson after he spearheaded the Resident Evil movies.
Monster Hunter is set to release on October 2, 2020, but chances are the movie will get delayed. With only three months left before release, we haven't even seen a trailer. COVID-19 is still causing havoc around the world and most movie theatres and cinemas are still closed down.
Monster Hunter is currently set to release on October 2, 2020.
Source – [Empire]