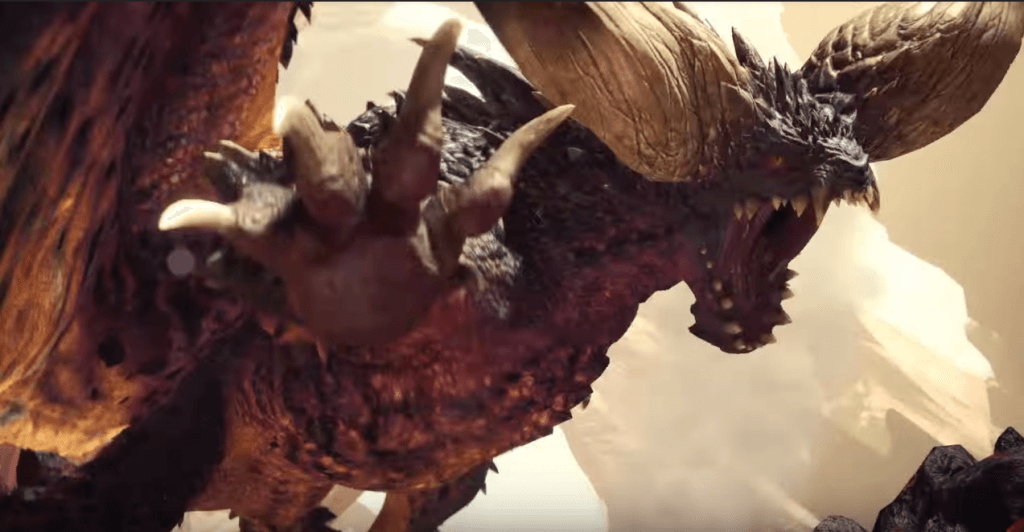 The client for the Monster Hunter World beta 3, the third open beta for PS4 players is now available to download.
As previously mentioned, players will be able to take on the might of the Nergigante in a new quest ahead of the game's release on January 26, 2018.
Though you can now pre-load the Monster Hunter World beta 3, the servers won't actually go live until January 19. This will be a big test for the server load ahead of release as all players with a PlayStation Network connection can play.
When does the Monster Hunter World beta 3 start?
The times confirmed for the start and end of the new beta phase are:
January 19 at 2 a.m. (UTC) to Monday, January 22 at 1:59 a.m.
In this beta, you'll be able to play alone or online with friends in four different quests,including hunts for the Nergigante, Great Jagras, Barroth and Anjanath.
Players will be able choose from six characters and test out 14 different weapons before heading into the undergrowth to slay some beasts! If you're feeling flush, you may even want to pick up this brand-new Monster Hunter World PS4 Pro! Also, did you see the first Monster Hunter World review? Epic!