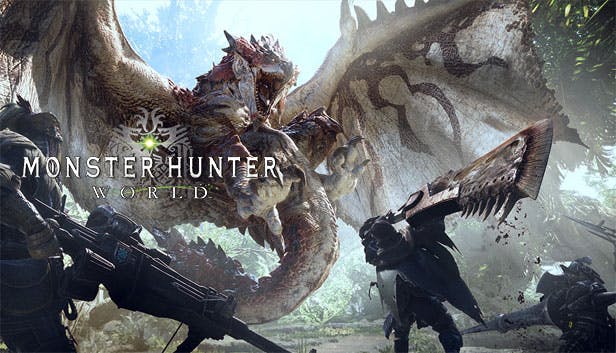 Fresh from unveiling a brand new Monster Hunter World expansion earlier this week, Capcom has now confirmed that PlayStation 4 owners will be able to sample the acclaimed creature-capturing epic thanks to the Monster Hunter World free trial.
Monster Hunter World Free Trial Available Now On PS4
Capcom has confirmed that the trial is only available for PS4 owners, so if you're playing Monster Hunter World on PC or Xbox One, you're out of luck. The Monster Hunter World free trial is live now until May 20, and gives you access to everything up to Hunter Rank 2 and the Tobi-Kadashi quest. Furthermore, you'll be able to craft a Hunter and Pilaco companion during the trial, which also includes full online functionality and access to the Spring Blossom Fest event.
The good news? Any progress you make during the Monster Hunter World free trial will carry over to the full version of the game, should you decide to buy it. And you probably should; Monster Hunter World is definitely worth your hard-earned dough.
Outside of the free trial, Capcom also confirmed that the Arch-Tempered Nergigante Event Quest will arrive on May 11.
"This quest has been a long time coming, and for good reason. The development team worked really hard to make this a special challenge; one that will remind you of when you first fought Nergigante during one of our Beta tests, or perhaps even the first time fighting him in the game," said the company.
Sony unveiled Monster Hunter World's latest expansion, Iceborne, during its State of Play event last night. Iceborne will be released on September 9.