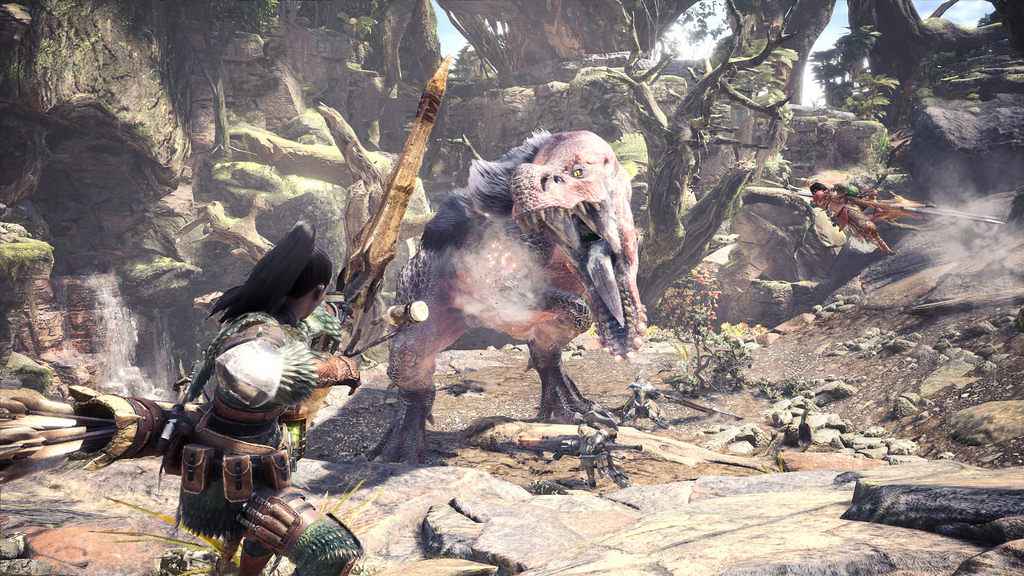 Available the day of the Monster Hunter World release on January 26, some of the finer details about the Horizon Zero Dawn special collaboration have been revealed.
Available for a limited time only, players will be able to embark on a series of quests inspired by Horizon Zero Dawn.
Monster Hunter Dawn Horizon Zero Dawn Quest Part 1
The first task will be to kill eight Barnos monsters in a quest called 'Wild Teachings'. To be able to do this you'll be to be level HR6 or higher as it's a five star quest.
As a reward for completing the quest, players will get items allowing them to craft a Palico weapon called "Machine Beast Neko Grinder". They'll also be a set of armor too so you can dress yourself up like Aloy!
Right now, we don't know how long this special Monster Hunter World Horizon Zero Dawn quest will be available, but we'd expect to hear more news at launch.
Following the Wild Teachings quest, there will be a second mission at a later date in which you'll be able to unlock and craft Aloy's Bow and Aloy's Series armor.
Monster Hunter World is due for release on PS4 and Xbox One on January 26. If you want to know more, check out our Monster Hunter World Review.
Source: Siliconera (via Japanese press release)