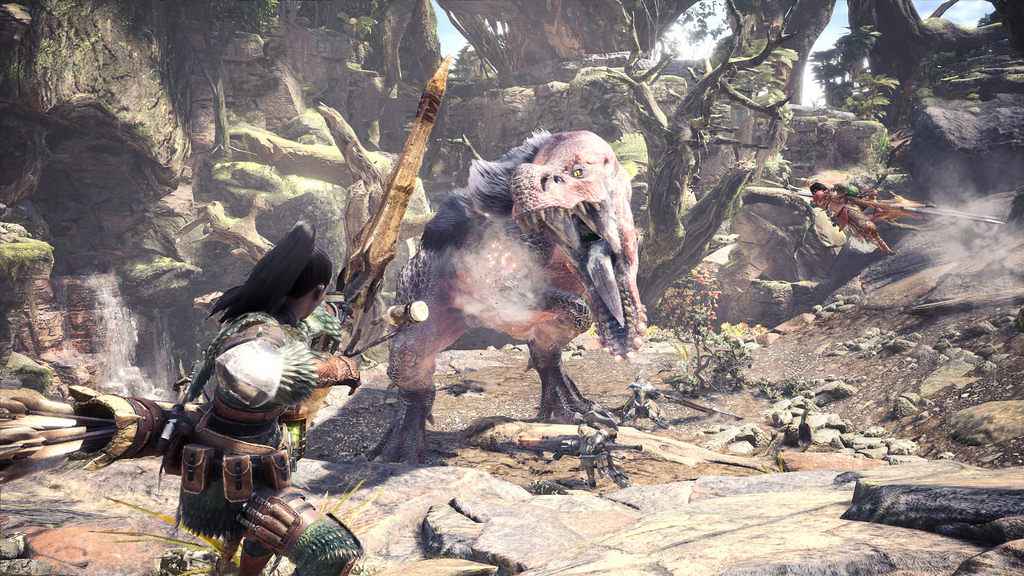 Monster Hunter World continues to have a great start to life. In fact it is now Capcom's best and fastest selling title of all time. Having shipped a whopping 7.5 million copies. It means the series closes in on nearly 50 million copies sold worldwide.
The game currently sits on 90 on metacritic after 87 reviews, and it topped the UK charts two weeks running. It dominated on all formats it appears on in fact. PSU even adorned it with a 9/10.
Monster Hunter World had already shipped 5 million units worldwide in its first week. A remarkable amount for the series and for Capcom.
Capcom had previously reported that units shipped passed the 6 million mark. This made it the fastest selling Capcom game to date.
Monster Hunter World Sales Put It Right On Course
Monster Hunter World is also the best-selling entry in the entire series. It managed this within two weeks of its launch.
The Monster Hunter series stood at a cumulative 40 million copies sold before the arrival of World. There seems to be little doubt that Monster Hunter: World, the series long-awaited return to home consoles, has been pushing that total up significantly.
9 Things to know before you start Monster Hunter: World
Capcom previously added a commitment to a tournament in Japan. A Hollywood adaption is in production. You can read the full statement here.
It's fair to say Capcom are having a good time of it right now. The re-release of Okami garnered fresh praise for that game. And Street Fighter V: Arcade Edition scored well, as it finally made Street Fighter V a complete package.
The Japanese publisher/developer isn't done in 2018 either. Mega Man returns for a new instalment. Street Fighter gets a 30th anniversary collection. And Resident Evil will no doubt be represented in some fashion before the year is out.
Kind of makes you wonder why games bother fighting for attention in the September-November melee. January is clearly wide open for a well-made game to prosper away from the hustle and bustle of year end.