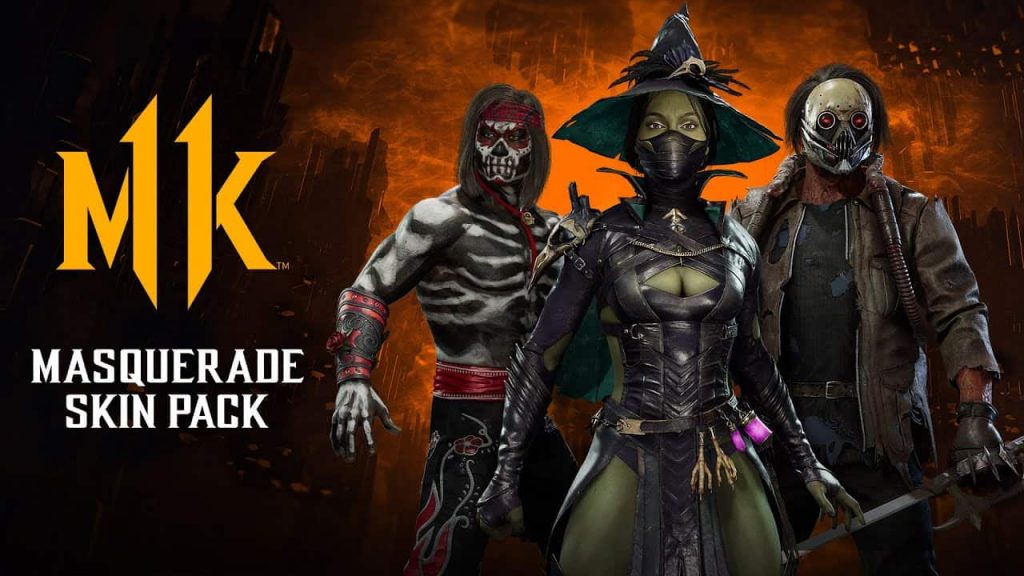 NetherRealm has unleashed a fresh pack of Mortal Kombat 11 skins for you to devourer, this time themed around Halloween. Given the series' penchant for blood and guts, they're just the ticket, to be honest. There's three costumes in total, and are available for Jade, Lui Kang, Kabal.
In case you missed it, the Terminator T-800 is now available to play as in Mortal Kombat 11 (complete with half-decent Arnie impersonator voiceover), while Ed Boon has teased a 'big surprise' for the series in 2020.
Mortal Kombat 11 Halloween Skins
The new outfits come as part of the Masquerade Pack, and gives Lui Kang a skeleton-style makeover, a witch costume for Jade, and a Jason Vorhees look for Kabal. To be fair, they look pretty good, especially the latter.
Check out the trailer below.
The only downside is that these outfits are seemingly not part of the Mortal Kombat 11 Kombat Pack, so you'll have to fork out $5.99 for the privilege.
Mortal Kombat 11 was released for PlayStation 4, Nintendo Switch, PC, and Xbox One back in April. Read our review on the bloody brawler here. Much like the past few NetherRealm games, Mortal Kombat 11 includes an extensive story campaign, only this time the likes of Sonya, Jax, Johnny Cage, and Scorpion come face-to-face with their younger incarnations thanks to the time-bending plot.
Looking ahead, the series is getting rebooted for the big-screen again in early 2021, and is currently in the process of filming. The original Mortal Kombat movie was released in 1995 and wasn't half bad either, although the sequel was a complete mess.
Mortal Kombat debuted back in arcades back in 1992, where it stood out from its contemporaries thanks to its emphasis on gory finishers and outlandish moves.
NetherRealm rebooted the Mortal Kombat franchise in 2011's eponymous fighter for PS3 and Xbox 360, and released a massively successful sequel, Mortal Kombat X, in 2015.