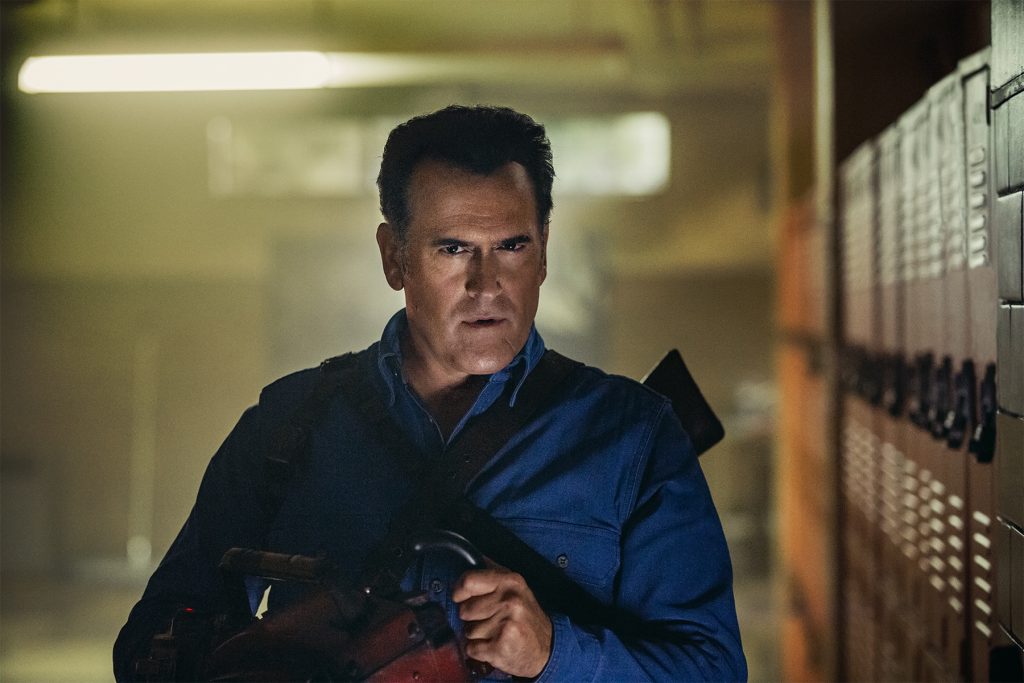 NetherRealm confirmed full details on the Mortal Kombat 11 Kombat Pack yesterday, but it's now emerged that the studio has planned to include a different character in place of the Joker. That character is Ash Williams, the protagonist of The Evil Dead franchise, who had been rumoured to appear in the fighting game sequel for a while now.
Mortal Kombat 11 Kombat Pack Had Ash Williams
The news comes following a pop-up menu in Mortal Kombat 11 that reveals Ash Williams' name in place of the Joker. You can check out the image itself on Reddit here. The Mortal Kombat 11 Kombat Pack includes Shang Tsung, Nightwolf, Terminator T-800, Joker, Sindel, and Spawn.
The fact Ash Williams was planned makes you wonder if Joker was put in place at the last minute to coincide with the Batman villain's solo movie. As such, if there's another Kombat Pack in the pipeline, there's probably a strong chance we'll see Ash included in that instead.
Guest appearances are no stranger to the Mortal Kombat franchise. The previous game, Mortal Kombat X, featured the likes of Predator and Jason Voorhees as playable characters, while Mortal Kombat (2011) included Kratos exclusively for PS3 and PS Vita.
Mortal Kombat 11 punched its way into stores back in April for PlayStation 4, PC, Nintendo Switch, and Xbox One. NetherRealm has been busy patching the game ever since with balance updates, the most recent of which rolled out earlier this week.
The blood-drenched brawler features a time-travelling story mode that sees classic characters including Lui Kang, Sonya, and Johnny Cage coming face-to-face with their younger counterparts. There's also a sprinkle of new combatants thrown into the mix, including Cetrion, Kollector, Geras, while NetherRealm has expanded the game's customisation options and added some new techniques to scrapping.
Read our Mortal Kombat 11 review here.
The Mortal Kombat movie franchise is due a reboot in 2021, having previously saw success in the mid-90s with Paul W.S. Anderson's adaptation of the franchise.