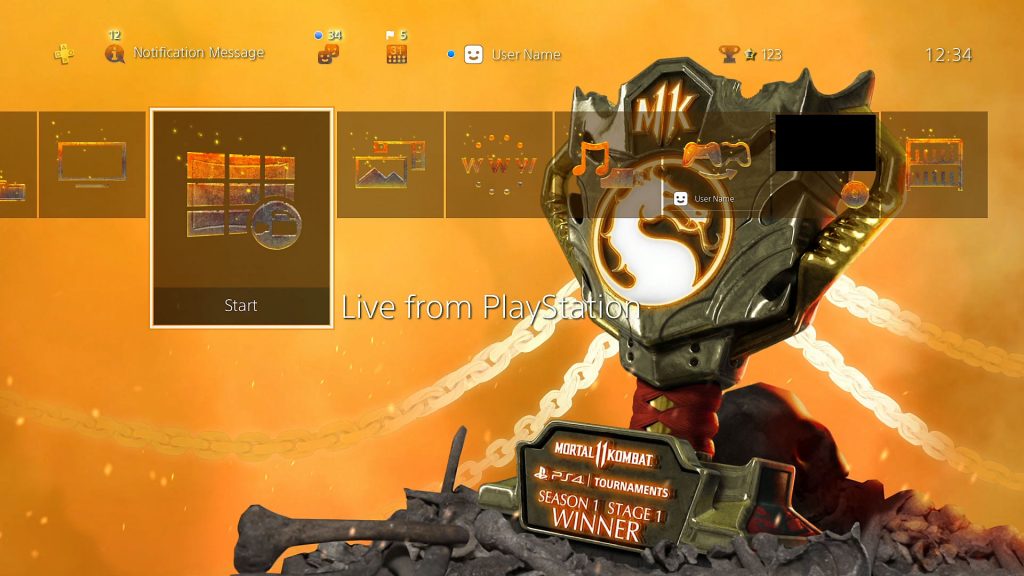 You may have seen a Mortal Kombat 11 PS4 Theme floating around on the internet and wondered, how do I get it? The answer is it is rather easy and can be earned without too much trouble.
How To Earn The Mortal Kombat 11 PS4 Theme
In order to earn this theme, you need to take part in PlayStation's currently ongoing PS4 Tournaments: Challenger Series. Mortal Kombat 11 is the first game to be a part of this program and you can enter the tournament through the 'Events' tab on the PS4 menu. From there, in order to earn the Mortal Kombat 11 PS4 Theme, all you need to do is win three matches in the first stage to unlock the free PS4 Theme.
You can continue competing in the tournament all the way up until you reach the Top 8 where victors will win a cash prize and some in-game Time Krystals to spend on new skins and gear. But, the Mortal Kombat 11 PS4 Theme is a worthy reward, even if you don't make it further into the Tournament.
You can see a sneak peek of the theme before earning it yourself below: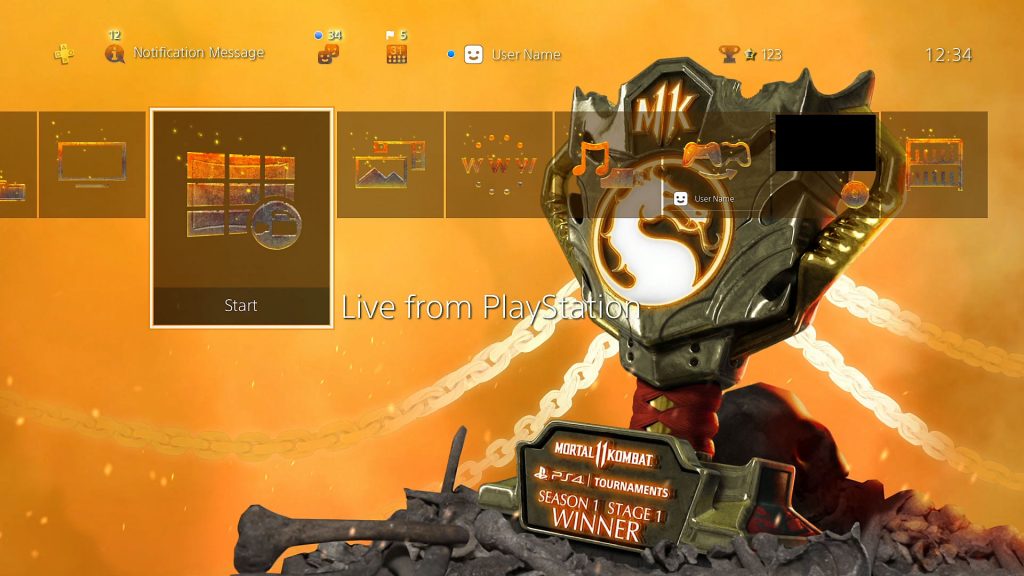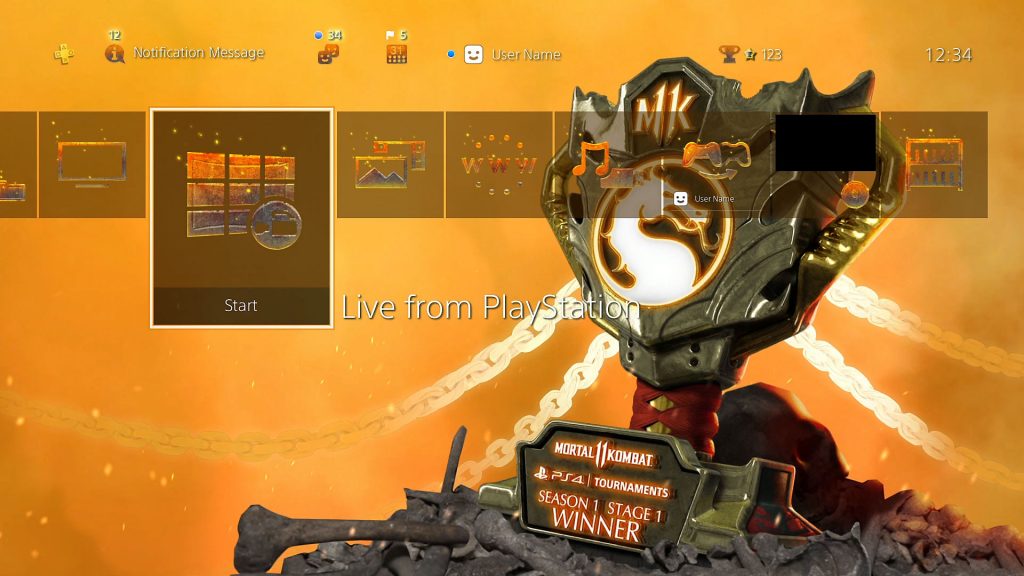 The PS4 Tournaments program was unveiled last week on the PlayStation Blog and is set to expand over the coming months with new games. Anyone can participate from their home.
Mortal Kombat 11, the first game in this program released back in April and we found it to be an excellent fighter. One of the best in the series, to be accurate. You can read our full review here. It even made out best PS4 Fighting Games List. Nightwolf, the second DLC character is set to arrive in Early Access next week.
The PS4 Tournaments feature is now live in Mortal Kombat 11. By winning three matches in stage 1 you can unlock the Mortal Kombat 11 PS4 Theme.