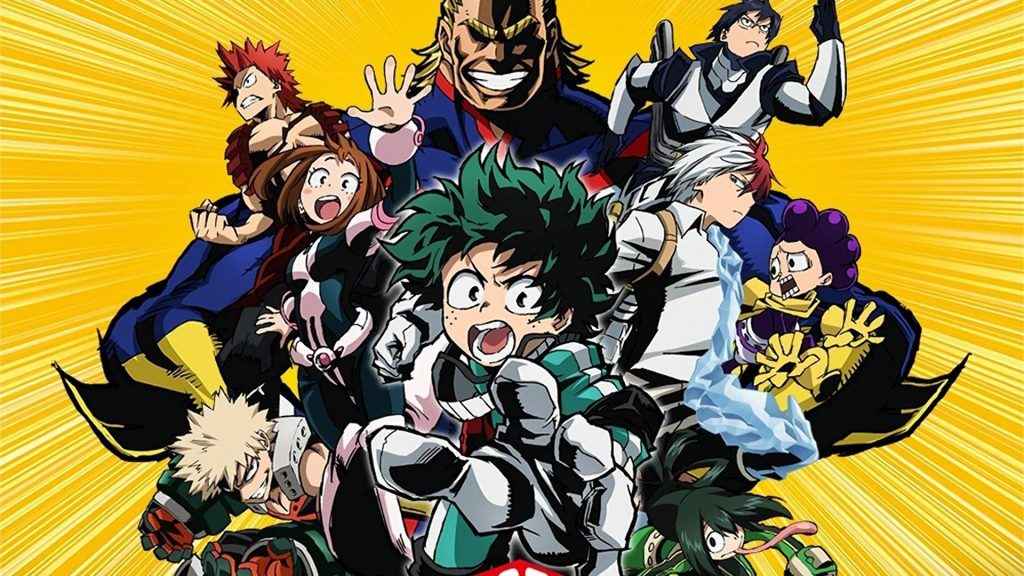 Last week, Bandai Namco launched a teaser site for a new project. All clues and hints have been pointing to a My Hero Academia game. That's indeed the case. The newest issue of the Shonen Jump magazine unveiled My Hero Academia: One's Justice for the PlayStation 4 and Nintendo Switch.
The new My Hero Academia game will be a battle action game with destructible environments in its stages. No other details are available currently. There is no launch window or localization for the West. However, it will likely make its way to western shores given the popularity of the MHA anime and manga and Bandai Namco's track record the past several years.
The first trailer for this My Hero Academia game will be released at Jump Festa 2018, Shonen Jump's annual event, taking place on December 16 and 17 right near Tokyo in Chiba's Makuhari Messe. I will most likely be in attendance, so look forward to coverage on PSU's site and social media!
If you like superheroes or shonen, My Hero Academia is for you.
My Hero Academia began as a manga drawn and written by Kouhei Horikoshi that debuted in 2014. A fantastic anime TV adaptation by studio Bones premiered last year and is currently on-going. If you're interested in watching, you can find it streaming on Crunchyroll, Hulu, Funimation, and Yahoo.
MHA takes place in a world where most people have a superpower called a Quirk. Of course, some use their Quirks to become superheroes or supervillains. The story follows a young boy named Deku and his friends as they become superheroes at the prestigious U.A. High School. If you like action anime series or superheroes in general, My Hero Academia is a joy and I can't recommend it enough.