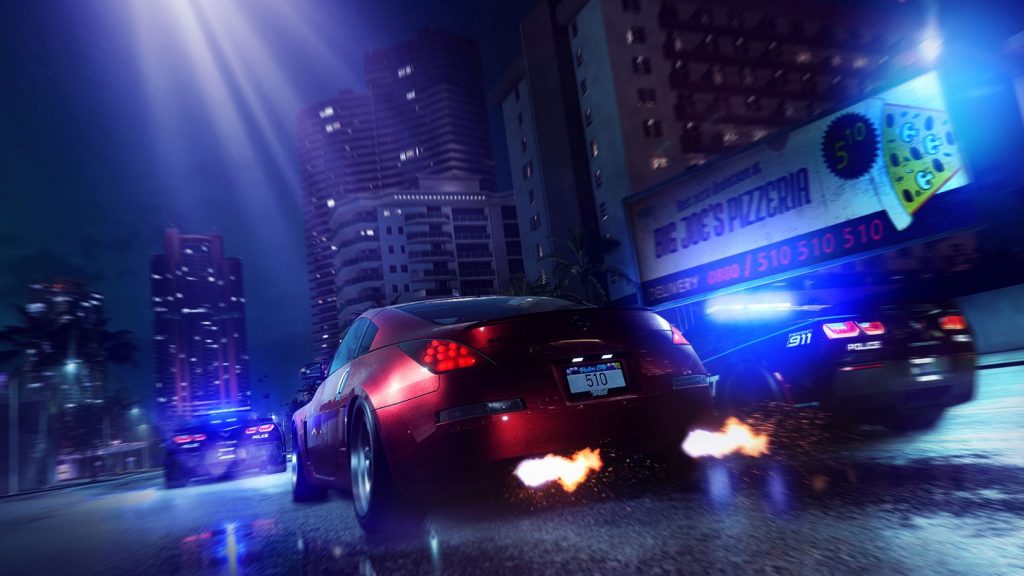 After multiple reports listings, and leaks from rating boards, it seems like Need For Speed Hot Pursuit Remastered might be getting a reveal on October 5, 2020, which is next Monday.
In a new Tweet on the Need For Speed Twitter account, an image from the franchise features a mysterious sign for Big Joe's Pizzeria with the numbers '510' scattered across it. Eagle-eyed fans have suggested that 510 might mean October 5, therefore teasing that an announcement will be made on Monday. This could always be new content for existing Need For Speed games, but it seems far more likely that we will finally see Need For Speed Hot Pursuit Remastered announced.
Need For Speed Pursuit was reported as being in-development earlier this year by Jeff Grub. Since then, the game has been rated by the Korean rating board and also listed on Amazon.
Need For Speed Hot Pursuit Remastered is expected to release on PS4 and PS5.