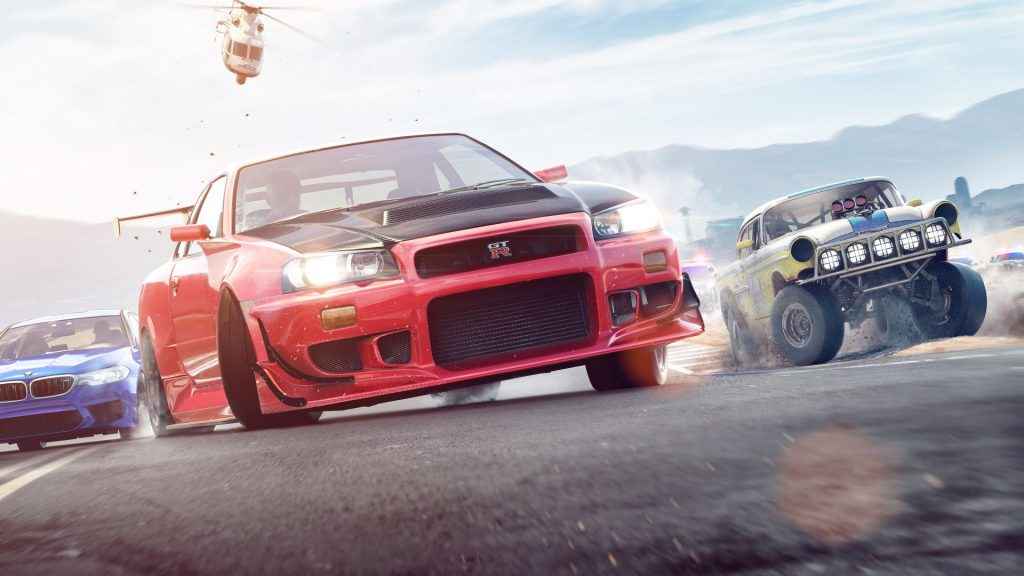 One of fans most requested features is coming with the Need for Speed Payback Online free roam mode.
Confirmed via Twitter, Electronic Arts has confirmed that the new mode will be available via an update in 2018.
"Online Free Roam coming 2018, Happy New Year from everyone at Need for Speed!" reads the official tweet.
We also know that Need for Speed Payback Online free roam mode will be totally free of charge for all players.
At launch, players were shocked that EA's latest racing game didn't feature an online free roam mode. Following the new update, players will be able to drive around the open-world at free will without being restricted to events.
Currently there's no official release date for the new online free roam mode for Need for Speed Payback's multiplayer, but we should hear more later this month.
Over the holidays, EA updated Need for Speed Payback with the Speedcross update. This introduces a range of new cars and the ability to race against an AI rival over a pre-set course.
The Speedcross update boasts 16 brand-new events in total!
In our Need for Speed Payback review, we weren't exactly positive about the latest entry in the popular racing series. Senior Editor, Neil Bolt said it's an "unpleasant muddle of bland story, stop-start driving, and player control being ripped away just as things get juicy."