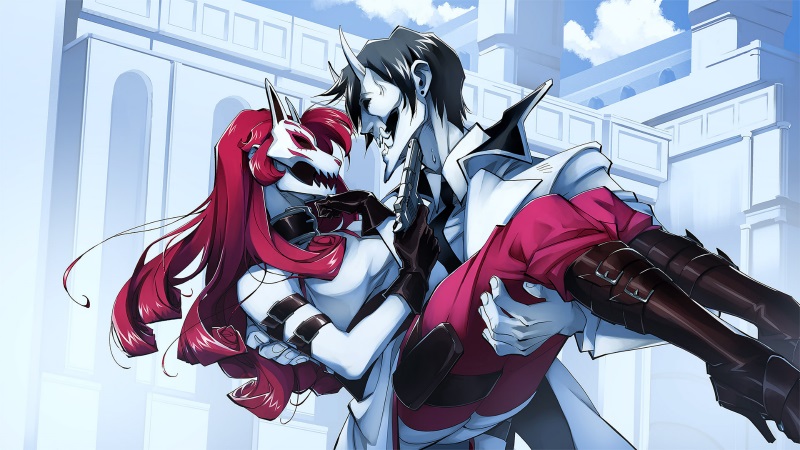 After a New Zealand PlayStation Store game page for Neon White went up seemingly slightly prematurely yesterday, it has now been officially confirmed that Neon White will be coming to PS5 and PS4.
What's better is that it'll be here relatively soon, with the release scheduled for December 13, 2022.
Developer and creator Ben Esposito announced the news through a PlayStation Blog post, and spoke about what features the PS5 version is loaded with.
"Neon White is all about speed, so one of our highest priorities was performance. It was important to us that the PlayStation 5 version runs at 120hz across the board.

When precision matters, the high framerate makes a difference. We've also made the most of the system SSD to reduce load times significantly. It's important that restarting levels is as quick and painless as possible…

Neon White also makes use of the PS5's adaptive triggers to make each Soul Card feel unique when you fire them as well as when you discard. Controller Haptics provide an extra level of feedback on top of that.

You'll feel it when you're moving faster on water and you'll get a subtle confirmation when you successfully snipe a distant demon."
Having Neon White run up to 120hz for those on PS5 with the appropriate monitors is great news for true speed run enthusiasts, who'll want to get the most out of each run through Heaven.
Source – [PlayStation Blog]