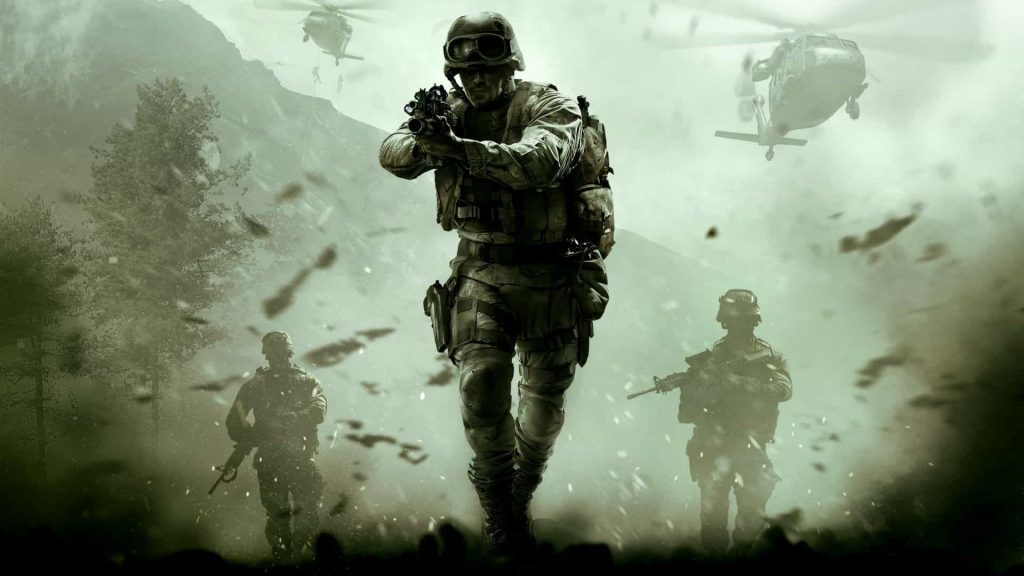 Infinity Ward has been confirmed as the first studio to take part in Geoff Keighley's returning E3 Coliseum panel this year, where it'll touch base on the new Call of Duty game in 2019.
The panel takes place at The Novo at L.A. Live, June 11, 10AM.
New Call of Duty Game A Modern Warfare Sequel?
The next entry in the multi-million selling first-person shooter franchise hasn't been named yet, but it's heavily rumoured to be Call of Duty: Modern Warfare 4. The game itself will be unveiled by June 30 at the very latest.
The original Modern Warfare was released back in 2007, and moved the series from the battlefields of World War II to a more contemporary setting. Sequels followed in 2009 and 2011 with Modern Warfare 2 and Modern Warfare 3.
Last year's Call of Duty game eschewed a traditional single-player campaign in favour of a brand new battle royale mode, Blackout.
To watch the new details land on the new Call of Duty, keep an eye on the official E3 2019 Facebook page, where they'll be revealing how to watch the live streams of various panels at the E3 Coliseum shortly.
Source: Twitter