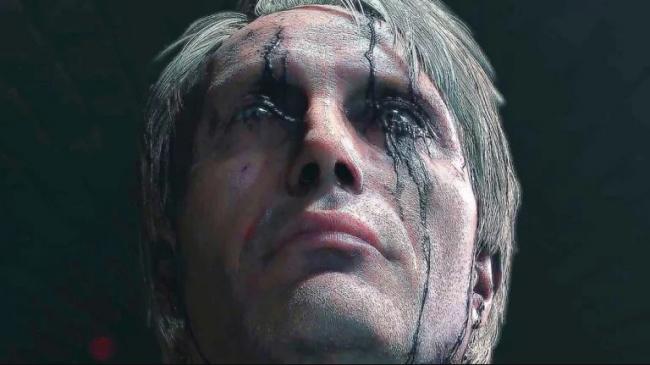 Kojima Productions has revealed that we'll be getting fresh Death Stranding details on May 29, and has posted a new teaser trailer to whet your appetite. In classic Death Stranding fashion, there isn't all that much to go on right now, but hey, it's something, right? Hideo Kojima hasn't confirmed exactly what will drop on May 29, but it'll probably be a new trailer; all we know is that something is coming.
New Death Stranding Details Set For Tomorrow
Death Stranding was announced during Sony's E3 2016 press event, which featured an appearance by Kojima-san himself. The game stars The Walking Dead's Norman Reedus as the main protagonist, marking the second time the actor has collaborated with Kojima after the cancelled Silent Hills project. Also featuring the game will be Mads Mikkelsen, Lindsay Wagner, and Troy Baker, while Guillermo Del Toro will be lending his likeness to the game for an as-yet unknown role.
While much of the plot is being kept under wraps, Kojima has confirmed that Death Stranding will play out like a traditional action game, and features both an open-world and multiplayer elements. The title itself refers to the cetacean stranding phenomenon.
One of the more interesting elements about the game is the concept of death. When Reedus' character, Sam, kicked the bucket, you aren't treated to a rudimentary 'game over' screen. Instead, players are transported to an upside-down world underwater, with any damage to the world done by the player remaining in place when they return to the surface. Meanwhile, Death Stranding will also feature Timefall, a type of rain that has the ability to age or deteriorate anything it touches.
Death Stranding is currently in development for PlayStation 4, but it has been suggested the game may also come to the PS5. A release date for the game has yet to be announced.
Source: Twitter