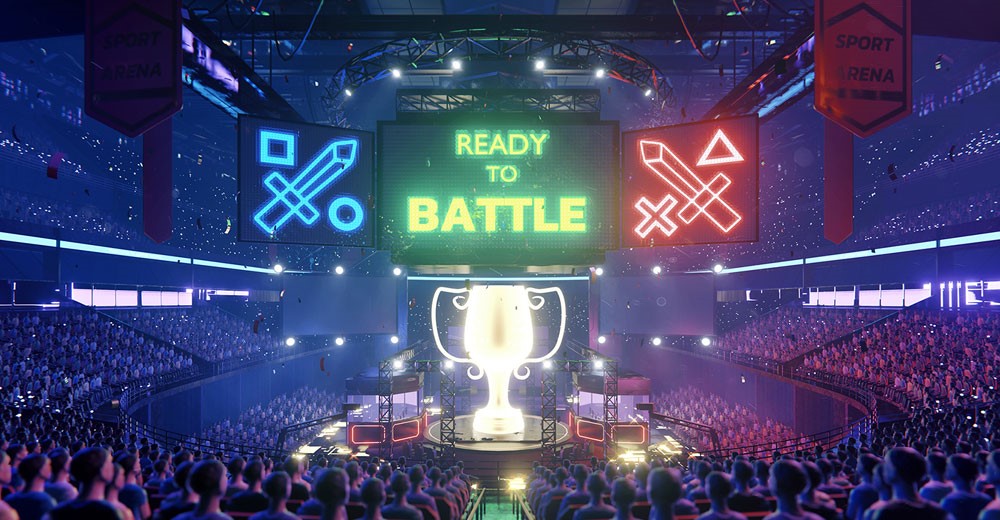 Esports has grown from a niche industry to gain worldwide recognition and popularity. The coronavirus pandemic played a key role in this expansion. As movement was restricted during the lengthy lockdown periods, more people resorted to online gaming.
Today, collaborations with various brands from different industries including tech, food and drink, and communication companies are highlighting the influence of esports.
The best esports betting sites are always looking for partnership opportunities. Here is an expert guide for more information.
1. PSG Esports and Team New Age
PSG Esports a subsidiary of French football giants Paris Saint-Germain, has collaborated with American esports organization Team New Age (TNA) to enter Fortnite scene. They have created a new Fortnite team known as PSG.TNA which is expected to make its first appearance during the current Fortnite competitive season.
Made up of Fortnite players from Oceania and the Americas, the team will operate from a dedicated gaming house in Washington. Considering that PSG Esports was formed only 5 years ago, this is a huge stem for the esports outfit. This will be their first foray into the American soils and one of the world's most popular games.
This is not PSG Esports' first partnership with existing esports team. It has previously entered into several titles including Arena of Valor, League of Legends, and DOTA 2. Besides running an academy promoting ethical gaming and offering courses in various titles, PSG has launched an esports studio in Paris dedicated to gaming and general digital activities.
Not many football clubs have invested in esports than PSG. Therefore, you should expect the club to employ this partnership strategy as it continues to grow its esports portfolio by venturing into other titles.
2. Call of Duty League and Aim Lab
This partnership between Call of Duty League (CDL) and FPS performance and training platform Aim Lab, will make the platform a first-person training sponsor of the league. Aim Lab is also poised to sponsor the Call of Duty Challengers Scouting Series.
Aim Lab will broadcast highlights from past matches for the remaining part of the 2022 gaming season. The platform will also incorporate a Call of Duty Challengers ticker at the bottom of the screen informing viewers about Challengers matches as the main Call of Duty League broadcast runs.
Aim lab's training systems and designed to aid consumers determine what it takes to become an esports great. This collaboration might potentially lead to the development of original content highlighting Aim Lab's software and shed light on the Call of Duty Challengers path to pro gaming.
However, this is not Call of Duty League's first partnership in 2022. The outfit recently announced that they had collaborated with Esports Engine, an esports operations company in at the beginning of the year.
If you are a fan of Call of Duty and aspire to be pro, this partnership offers you the appropriate tools to help you attain your goal. The plans for content creation and training modules will have a positive impact on all aspects of the competitive Call of Duty world.
3. Wild Rift Esports and Coca-Cola
Riot Games recently unveiled Coca-Cola as the worldwide founding partner of the League of Legends: Wild Rift esports circuit. The multi-year deal means that the soft drink manufacturer will team up with the publisher to develop special fan experiences for the game as well as its esports circuit.
Apart from creating value for the gaming community via various rewards and experiences, the collaboration also includes a weekly content series for wild Rift enthusiasts.
There are also plans for the debut Wild Rift Esports season with regional tournaments acting as qualifiers for the Wild Rift Icons Global Championship expected to be held in the summer.
Since Coca-Cola played a key role in launching one of the most popular esports games, League of Legends, it will be exciting to see what impact they will have on Wild Rift esports too. The partnership will cover more than 100 countries including the eight regional leagues currently acting as the foundation of the sport.
But this is not the first such collaboration between Coca-Cola and Riot Games. Between 2014 and 2016, they teamed up for the League of Legends World Championship creating a wide array of collectible merchandise and customized viewing experiences.
4. PUBG MOBILE and Sony Xperia
PUBG Corporation and multinational conglomerate Sony have inked a deal that will see the use of Sony's Xperia range of smartphones during PUBG MOBILE tournaments beginning in 2022. Sony will supply the smartphones to teams and individual players.
Although the company did not divulge details on the smartphone models to be used for these tournaments, Sony is synonymous with premium devices perfect for gaming, photography, and video recording. Therefore, players are expected to exhibit better performances this year with the flagship Xperia range.
The PUBG MOBILE esports scene has already seen several changes in 2022. They include a revamped look for the PUBG MOBILE Pro League, new regions in the PUBG MOBILE Club Open, and restructures in the PUBG MOBILE National Championship. The aim of these changes is to assist smaller teams improve their status and increase the level of competitiveness in the Pro League.
It is a bit surprising to see PUBG partner with Sony. However, since collaborating with a popular esports league can lead to immense brand exposure, the partnership might be more valuable for Sony than for PUBG MOBILE.
5. MAD Lions and Zilliqa
MAD Lions, a European esports organization, agreed on a deal with metaverse and blockchain company Zilliqa. The multi-year partnership is MAD Lions biggest sponsorship up to date and will equip the organization with the ability to provide experiences in the metaverse.
MAD Lions' players and content creators will wear jerseys bearing Zilliqa branding. The branding will also feature in social media content. Although MAD Lions' parent company, OverActive Media, did not share the deal's financial details, it is set to last for 5 years and includes activations in the metaverse.
Zilliqa's technical knowhow and engagement capabilities will help MAD Lions access a new dimension of sports entertainment. It will also enable the MAD Lions community access exclusive events in the metaverse. It is unclear how the collaboration will look like but it seems to be a lucrative deal.