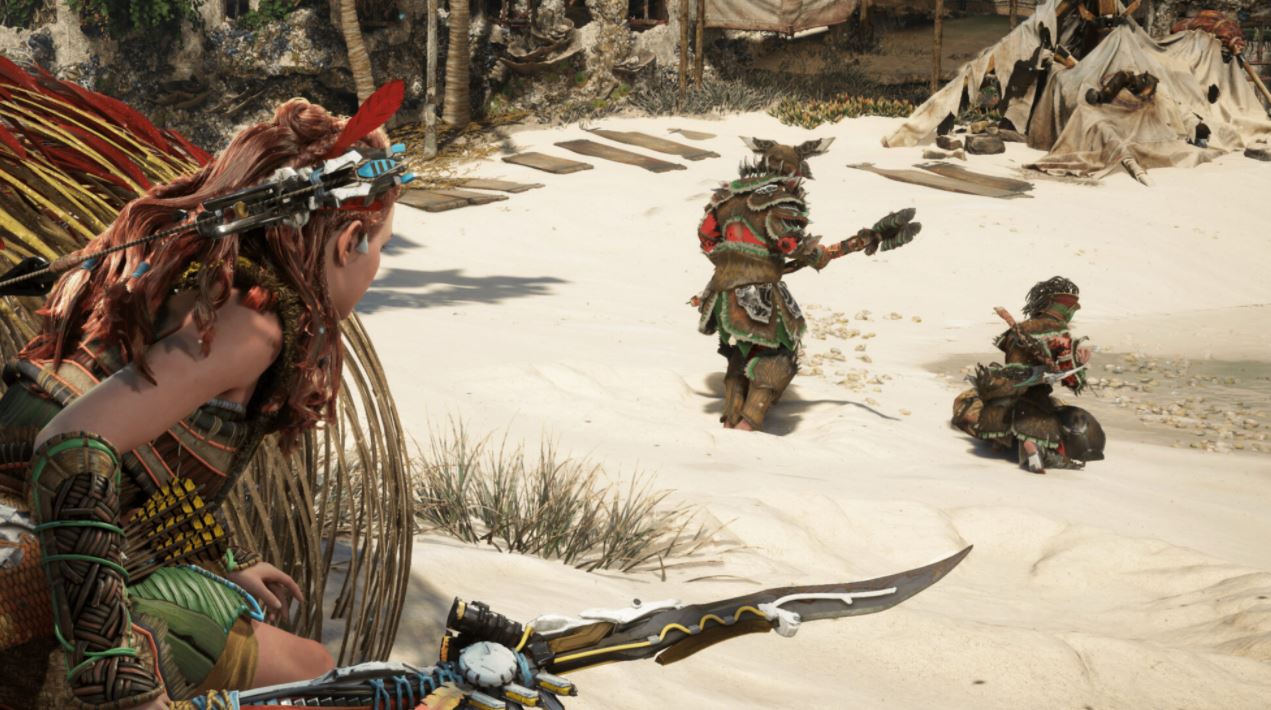 New Horizon Forbidden West details have emerged in an interview with Game Informer, revealing new details about the game, story, and more. Let's get into it.
The first key new feature is the ability to now High Vault, which is to jump to ledges that are just at the peak of Aloy's reach when jumping, a feature that wasn't in the original game. Another traversal nugget is that we learn that the Shieldwing glider was initially prototyped with the first game, but ultimately didn't make it in. You are also now free to free-climb anywhere on rocks, mountains, and cliffs. The overall world is a bit bigger but much denser.
Interestingly, we learn that a lot of development for the game was done on PS4, along with playtesting. PS4 also uses a different water rendering technique to PS5. The DualSense will really show itself when you use the weapons, with 3D Audio adding to the immersion of the game.
The game also takes place six months after the first game and the massive storm we see is signalling the degradation of the biosphere. New companions will join Aloy on her journey, as well as more characters from the first game, on top of Erend and Sylens. Guerrilla also want us to spend more time with Aloy's companions this time.
The new skill tree has been completely redesigned and incorporated the Valor Surges we saw in the recent gameplay demo, where Aloy was able to knock enemies back. The tree also supports multiple different playstyles and you can freely swap between Valor Surges, by changing which one is activated. These Valor Surges can be charged by playing tactically, earning XP and filling up a bar.
Melee combat has also been vastly improved with combos now added, which you can acquire through the skill tree. There is now more depth and more options for players. The upgrade system has been completely reworked with a workbench mods system for the game, deeper than what was in the previous game.
You can see the full interview below:
Despite being on track for 2021, Sony has revealed that it isn't certain that the game will release this year. Despite that, the game is highly anticipated as last week's State of Play has become the most-watched one for a single game ever.
Horizon Forbidden West is set to release for PS5 and PS4 in 2021.
Source – [Game Informer]