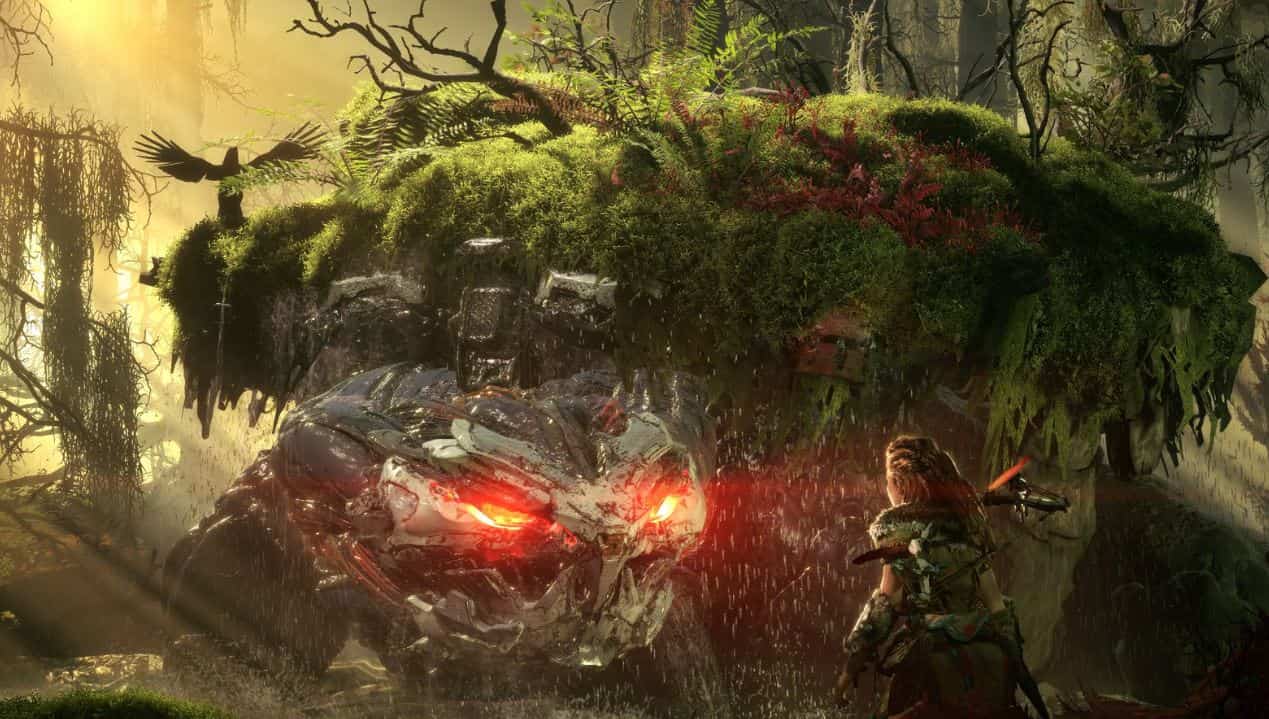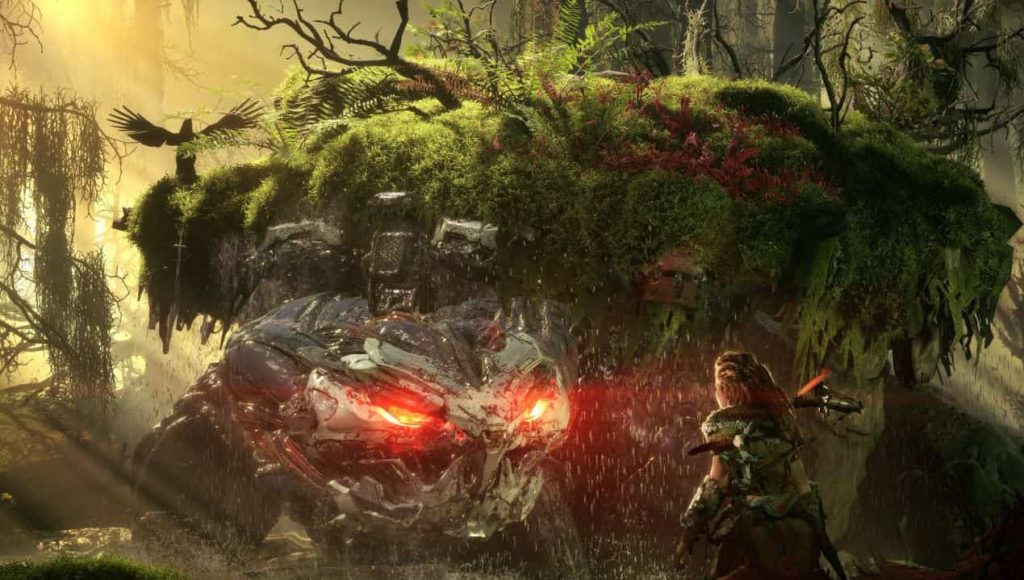 Two new Horizon Forbidden West machines have been detailed by Guerrilla Games in Twitter posts.
Both of these were seen in the reveal trailer for the game. The first new machine is a large hulking beast called the Shellsnapper. It can dig itself into the ground and lie dormant for days at a time. Its impenetrable shell will then become covered by the surrounding foliage.
The second machine is the herd-based Bristlebacks. These are highly aggressive when disturbed and use their tusks to fend off unwanted attention, rather than simply running away as most herd-based machines do.
You can see both of the tweets from Guerrilla below.
This is one of a number of details that have been revealed about the game since its announcement earlier this month. In a 'Guerrilla Talks' video, the team highlighted that the game will feature virtually no loading screens, as well as some plot and setting information. Guerrilla has also said that the game is targeting a 2021 release, alongside releasing a selection of wallpapers that look amazing.
Horizon Forbidden West releases for PS5 in 2021.
Source – [@Guerrilla]