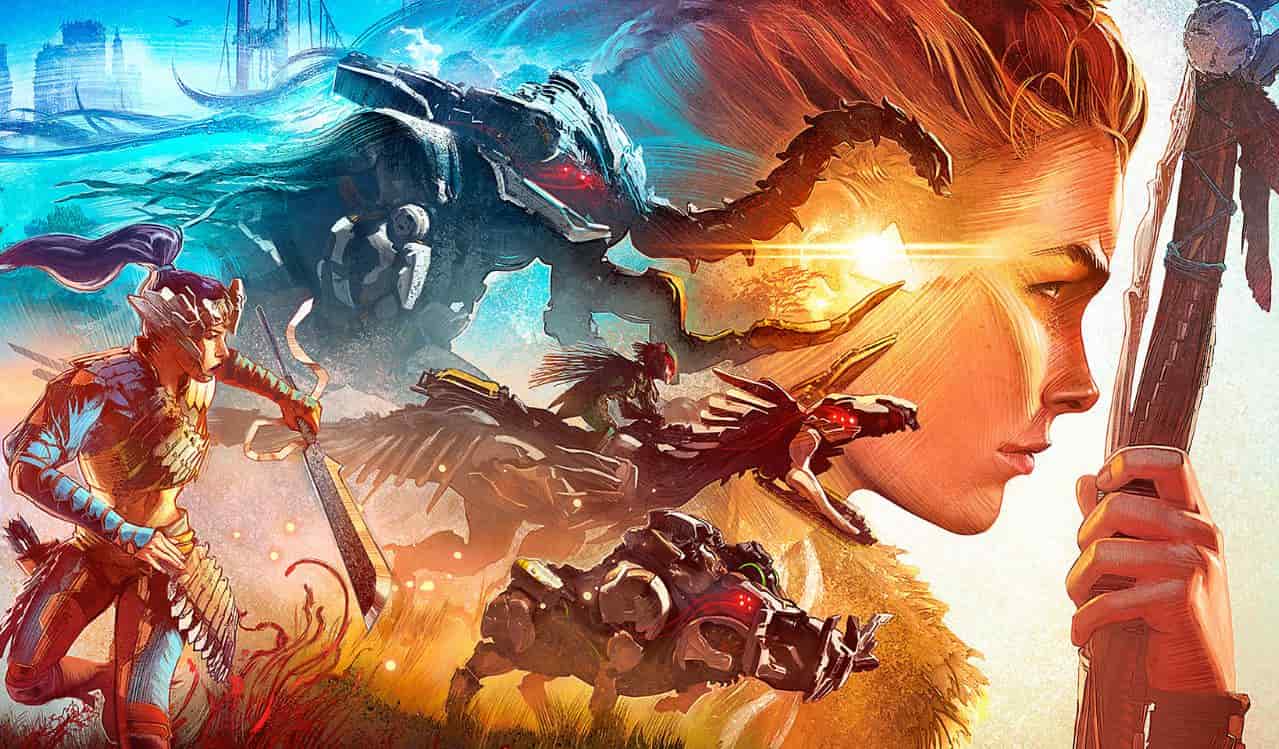 Guerrilla Games has released some stunning Horizon Forbidden West desktop and mobile wallpapers today. The wallpapers can be downloaded straight to your device of choice and they showcase some gorgeous art.
The wallpapers have a striking resemblance to a wallpaper Guerrilla Games released for Horizon: Zero Dawn when it released back in.2017. The new Horizon Forbidden West desktop and mobile wallpapers feature Aloy and her trusty staff along with some of the new mechanized adversaries trailing behind her, such as the large elephant-like machines. It also features what looks like the Golden Gate Bridge and another woman who may play a critical role in the plot of the new game.
You can download the wallpapers at the links below in Guerrilla's tweet:
Earlier today Guerrilla Games released some more details about the hotly anticipated sequel including that Forbidden West's world will have very few loading screens allowing you to fully enjoy the world without any stoppages. You'll also encounter tones of new mechanized foes and explore entire cites, valleys, and desserts. Horizon: Forbidden West is one of many PS5 exclusives coming to the platform and you can see all of them here.
Horizon Forbidden West is set to release on PS5 in 2021.
Source – [@Guerrilla Twitter]