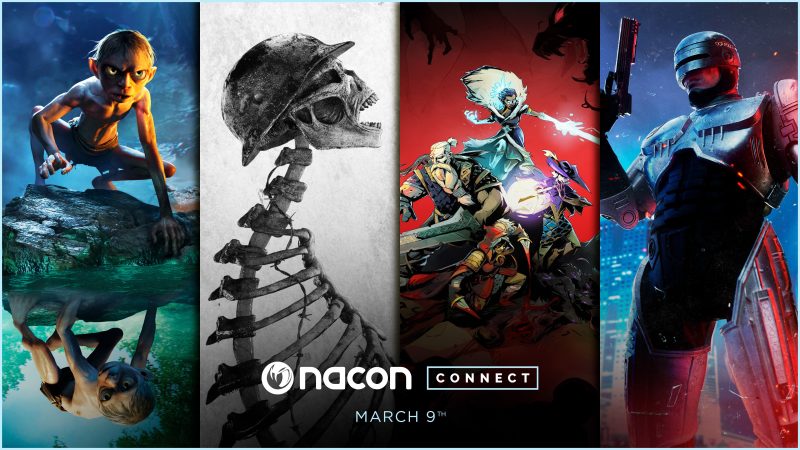 Nacon is set to have a new Nacon Connect event coming on March 9, 2023, where we'll see updates on games like Lord Of The Rings: Gollum, Robocop: Rogue City, Gangs Of Sherwood and more.
Having a Nacon Connect event so early in the year is out of character for the publisher, a welcomed change for fans who are looking to updates for games like Lord Of The Rings: Gollum.
Thankfully this means that Nacon will have two, not one Connect events this year. One this coming March, and another later this summer, as is usually the case.
In the case of Gollum, it'll be great to hear something regarding a release date, after it's already been delayed more than a few months ahead of its first missed release date back in September 2022.
Last we heard was a release is meant to come somewhere between this coming April and September of 2023, so we should be hearing something soon.
Source – [Nacon]