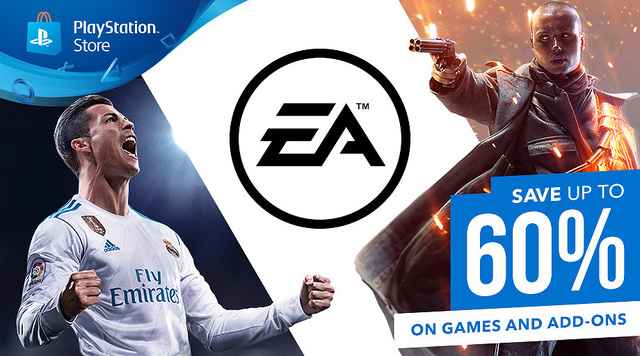 The Games Under £16 and Digital Discounts sales are coming to a close on the PlayStation Store, and in their place is a fresh batch of offers for the discerning PlayStation fan.
The new 'Deal of the Week' is for Diablo III: Eternal Collection (now £19.99), which features Diablo III, the Reaper of Souls expansion set and the Rise of the Necromancer pack, on PS4. Handily, if you already own the base game, you can also pick up Diablo III: Rise of the Necromancer (now £8.49) on its own for cheap.
The big sale in town is an EA Promotion, featuring heavy discounts on its titles big and small, alongside their DLC. So if you want a cheap digital version of the likes of FIFA 18, Star Wars Battlefront II, Battlefield 1 Revolution, Need for Speed Payback, The Sims 4 and more, you're in luck. To be honest, your money should be going on Titanfall 2, if it hasn't already. The ultimate edition of the fantastic shooter is just £11.99 in this sale, which is a great price point.
PlayStation Store Discounts Kick In
This sale features games for PS3 and PS4, and runs until February 21. You can browse at your leisure here for now.
That is not all though!
There's a hefty Grand Theft Auto V sale on the go if you're one of the six people left on Earth who have yet to buy two copies of Rockstar's juggernaut.
Here's the discount links for it. They also end February 21
As if that wasn't enough sale action for you, Sony have even thrown in an indie-centric sale where you can find a host of smaller budget titles for under £4! Here's a few of the highlights.