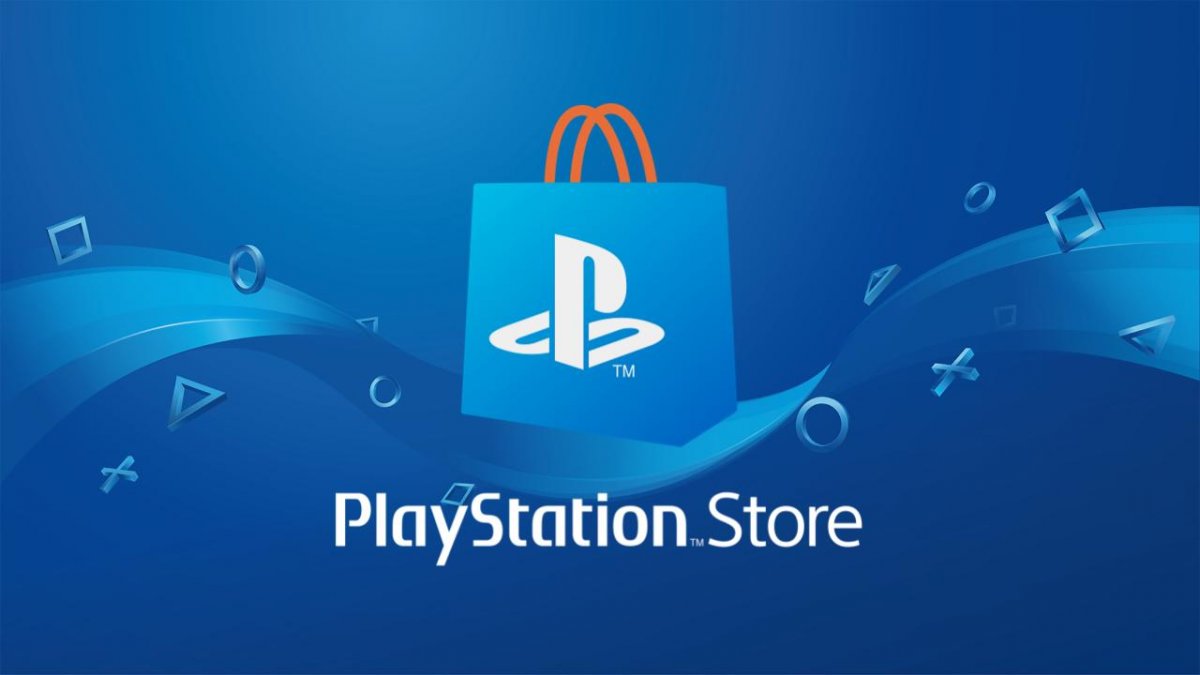 PS5 & PS4 New Releases – The last week of October is here, and that means its finally Halloween time, and time for more PS5 and PS4 game releases. This week sees the arrival of long awaited titles like Marvel's Guardians Of The Galaxy, Riders Republic, and Fatal Frame: Maiden Of Black Water Remastered. Check out last weeks releases here, so you don't miss anything.
PS5 & PS4 New Releases – New PS5 & PS4 Games Releasing This Week (October 25-31)
Marvel's Guardians Of The Galaxy – October 26, 2021 (PS5, PS4)
Fire up a wild ride across the cosmos with a fresh take on Marvel's Guardians of the Galaxy. In this third-person action-adventure game, you are Star-Lord, and thanks to your bold yet questionable leadership, you have persuaded an oddball crew of unlikely heroes to join you. Some jerk (surely not you) has set off a chain of catastrophic events, and only you can hold the unpredictable Guardians together long enough to fight off total interplanetary meltdown.
Story Of Seasons: Friends Of Mineral Town – October 26, 2021 (PS4)
Originally released for the Nintendo Game Boy Advance in 2003, Story of Seasons: Friends of Mineral Town is a complete remake that will let series fans revisit the charming world of Mineral Town, while also introducing it to a new generation of farmers. In this peaceful setting, players will grow crops, take care of animals, and build relationships with villagers.
Neptunia x Senran Kagura: Ninja Wars – October 26, 2021 (PS4)
Gamninjustri – a place where all manner of ninjas gather. As the struggle for control increased between the daimyos of the nations, tensions Rose between the two great nations, each of which was home to One of the major schools of martial arts. The compa style which has mastered the Ninja arts based on the command technique. The honeypa style which has mastered the Ninja arts rooted in the action technique.
NASCAR 21: Ignition – October 26, 2021 (PS4)
NASCAR 21: Ignition redefines the official video game of the world's most popular stock car racing series. With incredible graphics and immersive gameplay, NASCAR 21: Ignition brings a whole new level of authenticity and atmosphere to the NASCAR Cup Series.
Iron Harvest Complete Edition – October 26, 2021 (PS5)
Iron Harvest is a real-time strategy game (RTS) set in the alternate reality of 1920+, just after the end of the Great War. The Game lets you control giant dieselpunk mechs, combining epic singleplayer and coop campaigns as well as skirmishes with intense action on the battlefield for multiplayer fans, Iron Harvest is the classic real-time strategy games fans have been waiting for.
Stubbs The Zombie In Rebel Without A Pulse – October 26, 2021 (PS5)
Stubbs the Zombie has been disturbed from his eternal rest 50 years after his death, and you can help him get revenge on those that woke him. Roam the city of Punchbowl while using your zombie powers to take control of its inhabitants.
Pumpkin Jack – October 27, 2021 (PS5)
Follow the will of the Devil himself and slay your nemesis in an epic quest that will take you on a journey in the Boredom Kingdom, a mythical realm shattered by the Curse.
Wraith: The Oblivion – Afterlife – October 27, 2021 (PS4)
You died in a mysterious seance and have become a Wraith, one of the restless undead. In this VR horror game, use your supernatural abilities to solve the mystery behind your death. But beware of the sinister Spectres lurking in the shadows…
Riders Republic – October 28, 2021 (PS5, PS4)
Jump into the Riders Republic massive multiplayer playground! Meet and compete with other players, and ride hard with an exciting range of activities such as bike, ski, snowboard, wingsuit and rocket wingsuit. Live out the rider's fantasy as you roam free in a huge, vibrant open world, always buzzing with other players around you.
Fatal Frame: Maiden Of Black Water Remastered – October 28, 2021 (PS5, PS4)
Experience all of the horror from the original Fatal Frame: Maiden of Black Water with new remastered visuals, new costumes and photo mode features. The main adventure consists of three interconnected stories which lead the player to uncover the horrifying truth behind a string of recent tragic deaths taking place in a forest with an infamous history.
Backbone – October 28, 2021 (PS5, PS4)
Backbone is a post-noir roleplaying detective adventure, in which you step into the shoes of raccoon private investigator, Howard Lotor, and explore dystopian Vancouver, BC, beautifully rendered in high resolution pixel art.
Undernauts: Labyrinth Of Yomi – October 28, 2021 (PS4)
Tokyo. 1979. When a massive, mysterious structure suddenly rises from the ground, the government sends a team to investigate. You have been selected to join an elite group of underground explorers employed by Cassandra Company. Unfortunately, you are not the only one searching these caverns.
Hermitage: Strange Case Files – October 28, 2021 (PS4)
Welcome to Hermitage! But beware: Ye who enters here might start questioning reality as they know it… Investigate mysterious cases by taking on the role of a less than motivated bookshop owner, a former anthropology professor who for unknown reasons has never been seen outside of his bookstore.
Bassmaster Fishing 2022 – October 28, 2021 (PS5, PS4)
The game hosts a full complement of exciting new features, game modes, and mechanics. Large multiplayer lobbies, cross-play, Bassmaster Royale, a fully licensed career mode, and lots more, is ready for you to tackle.
Voice Of Cards: The Isle Dragon Roars – October 28, 2021 (PS4)
Open your mind and let the story unfold. Voice of Cards: The Isle Dragon Roars is an RPG set in a world of swords and sorcery, told entirely through the medium of cards.
Black Widow: Recharged – October 28, 2021 (PS5, PS4)
The original cult classic arachnid-starring, twin-stick shooter returns. Just in time for Halloween, Black Widow: Recharged has been reimagined for modern gameplay, with vibrant visuals, powerful new abilities, and another original soundtrack from award-winning video game composer Megan McDuffee.
Roki – October 28, 2021 (PS5)
Every dark fairytale has its monster. Rediscover magic and chart your adventure through this forgotten northern world of mystery and monsters. Find your courage, discover hidden paths, solve ancient puzzles and travel deeper through the icy land to learn the truth.
VirtuaVerse – October 28, 2021 (PS4)
In a future not too far away, one Artificial Intelligence has prevailed over all other AIs and their governments. Nathan, an outsider still refusing to comply with the new system, makes a living off the grid as a smuggler of modded hardware and cracked software. Geared with his custom headset, he is among the few that can still switch AVR off and see reality for what truly is.
PJ Masks: Heroes Of The Night – October 29, 2021 (PS4)
Get your PJs on and become heroes Catboy, Owlette, and Gekko in the most exciting PJ Masks video game yet. Use their superpowers – like Catboy's speed, Owlette's super flying moves, and mighty Gekko's muscles – to stop the most popular night-time baddies.
Panorama Cotton – October 29, 2021 (PS4)
Panorama Cotton is an addictive, pseudo-3D rail shooter, adding an intriguing new twist to the Cotton franchise. When a burnt willow suddenly appears in the Queen's garden, the behavior of her highness begins to get stranger and stranger. Cotton and Silk go on a journey to find the evil willow burner and bring an end to the disaster.