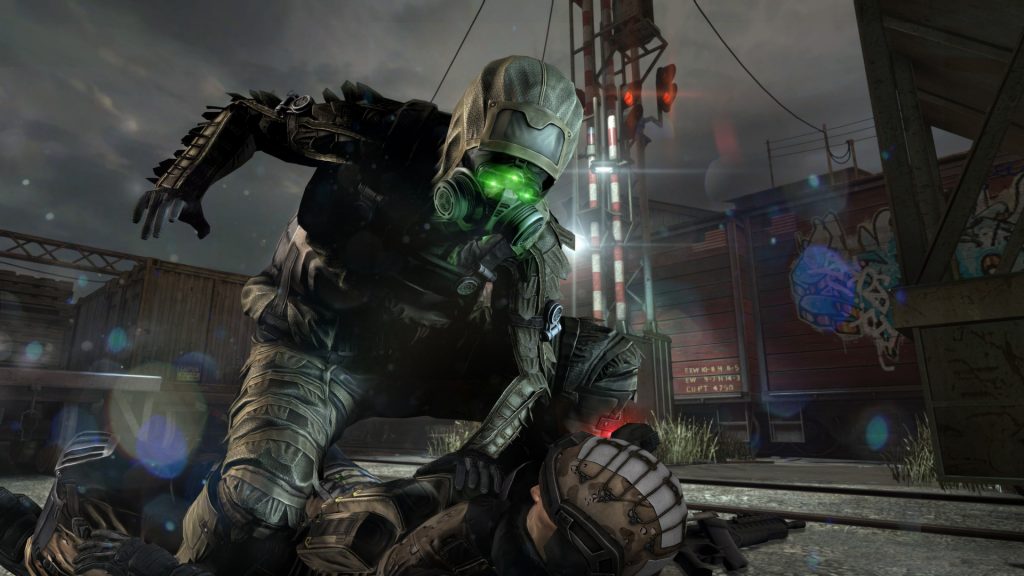 If like us, you're desperate for any news on when the next Splinter Cell title might arrive on PS4, or indeed, what the next Splinter Cell might even be, than this little tidbit which leaked out over the holidays might satiate you – if only for a little bit.
New Splinter Cell Concept Currently Being Worked On At Ubisoft
Though we haven't heard anything really new about a new Splinter Cell game (the last one – Splinter Cell: Blacklist released in 2013), Ubisoft head honcho Yves Guillemot has continually said that it's a brand he really wants to return to, even if he can't say much about what that return might entail.
Well, according to Jade Raymond, former producer at Ubisoft, she has shed a little more light on the situation stating that whilst she was at Ubisoft the team she was working with was actively pursuing a brand new Splinter Cell concept:
""The last Splinter Cell (Blacklist, released in 2013) is the last one that shipped, so…" she said. "You know what? There is a design that we actually had and worked on and would have wanted to make, but since I am not at Ubisoft anymore I can't talk about it and I don't know who wants to share that concept."
Now, there are a couple of things to note here.
The first, is that Jade Raymond was last at Ubisoft in 2014 (Raymond had since joined and left EA in the interim between then and now), so one would have to assume that there is a fair chance that the concept which was being worked on is no longer what the final product will resemble.
The second and more promising thing, is that this is at least some sort of explicit confirmation that the Splinter Cell IP hasn't been left in the weeds – something that was always a worry after the sub-par commercial performance of Splinter Cell: Blacklist.
Nonetheless, the appearance of Splinter Cell's main protagonist in Ghost Recon: Wildlands (with original voice actor Michael Ironside, no less), combined with a number of retail leaks for a new game in the series, all suggest that we'll hopefully here something sooner rather than later,
Source: Comicbook.com via Reddit