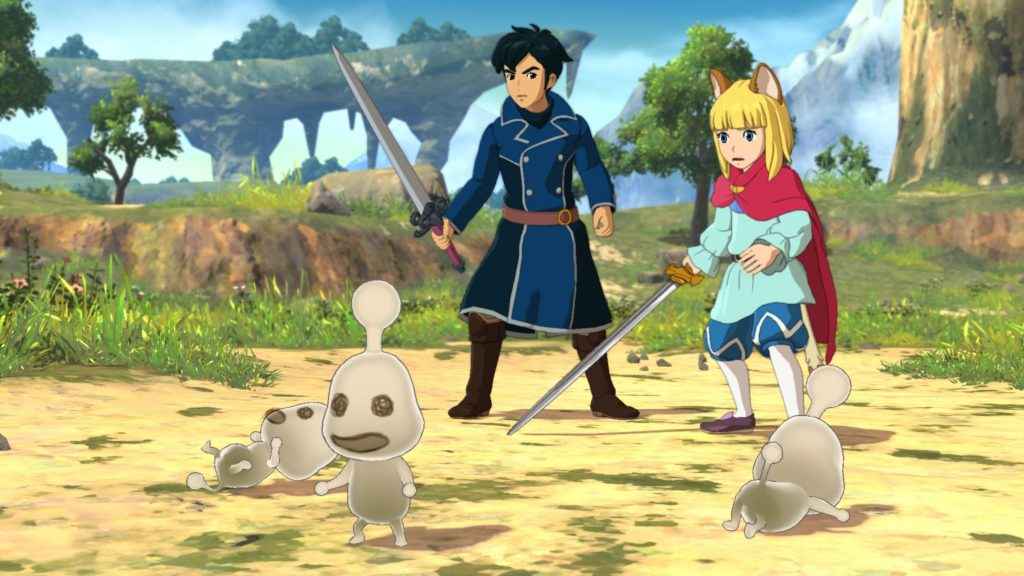 Get your hands on the Ni no Kuni 2 Green Grass Thread, and you'll be able to complete one of the quests. In the Skillful Seamstress side quest, you'll need to find the location of Green Grass Thread in order to pick up new recruit Pi Chi.
Green Grass Thread is a material made from grass fibers, and it can be found once you complete Chapter 4. Side Quest 006 'Skillful Seamstress' can be found by meeting up with Min Ti in the region of Golden Paw by the Dreaming Chamomile Inn.
Finding Green Grass Thread in Ni no Kuni 2 is simple. In this mission, you head to the Calmlands and once you've killed a variety of monsters, Min Ti will hand over five spools of thread after you complete the mission.
You don't have to join in this quest to get your hands on this elusive item. You can also purchase it from Swift Solutions. Head to the shop in Golden Paw and earn some Tokens of Gratitude by picking up quests from the shopkeeper.
These quests are fairly easy. And with your tokens you can buy green thread from Swift Solutions!
You can also head West of Cloudcoil Canyon into the northern area of the Rolling Hills. Green Grass Thread may drop a loot item from any monster that you kill in this region.
More Ni no Kuni 2 guides