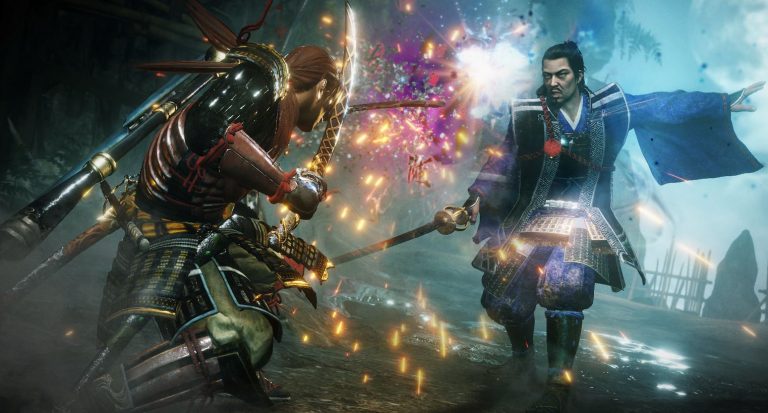 Team Ninja has unsheathed the Nioh 2 update 1.17 patch notes for your viewing pleasure, which adds support for today's Darkness of the Capital DLC alongside a host of other new content.
Nioh 2 Update 1.17 Patch Notes
Contents to be added:
New story "Heiankyo Demon Den"
New weapon type
Higher difficulty mode
New youkai, souls and youkai techniques
New guardian spirit
New weapons, armor, accessories

 

New secretary skill
New Equipment Rarity
NEW STORY "USHIWAKA SENKI"
The protagonist finds a company with a so-called flute in Yashima, where there was a big battle. When I tried to find out, Sohayamaru shined brightly and landed on Yashima at the end of the Heian period as "Marebito". And every time there is a big war in this country, there is a shadow of a youkai behind it, and he learns that the heroes have fought to regain peace by wielding Sohayamaru.
* To play "Ushiwaka Senki", you need to clear the main story.
NEW WEAPON TYPE – Prepared Sword
The training club is a weapon made by connecting several short sticks with a chain. By removing and fastening the seams of the rods, the length and movement can be changed flexibly. You can also remove the middle seam with the chain and use it like two nunchakus.
* It will be available from the beginning.
HIGH DIFFICULTY MODE "SHURA NO YUMEJI"
You will be able to acquire more powerful equipment, soul charges, and picture scrolls (new elements), and the upper limit of the player level and the limit value of the + value due to soul matching will also increase.
* You will be released by capturing "Ayakashi no Yumeji".
ADDITION OF NEW YOUKAI / SOUL CHARGES AND YOUKAI TECHNIQUES
Even more vicious new youkai block the way than the main story. New youkai souls and youkai techniques will also be added.
New guardian spirit
New weapons / armor / accessories
New secretary skills
New gesture / copy
New trophies / titles / play records
Special effects and alignment effects given to equipment available in Shura's Yumeji
[Source – Game Guides]